Engagement, 'autonomous respect,' job satisfaction among top preferences for workplace culture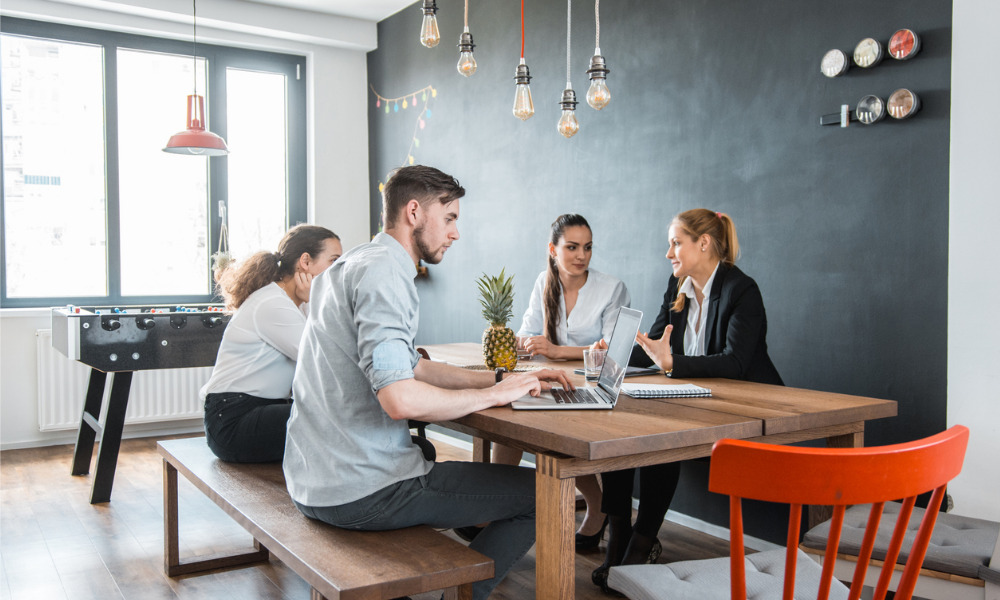 While millennials have been cast as the "job-hopping" generation that wants "fun" work perks, things may have changed, according to a report from the Novak Leadership Institute at the University of Missouri and Kansas State University.
Instead, "respectful engagement" is one of the areas that is top of mind for workers aged 21 to 34 when it comes to workplace culture.
"Millennials have been called the 'entitled generation,' and they kind of give young workers a bad rap because their often-publicized interests began with wanting to have fun in the workplace. But today's young workers have shifted toward interests in doing valuable work and finding meaning in their day-to-day job functions," says Danielle LaGree, an assistant professor of strategic communication at Kansas State University.
"Leaders and managers are the ones who have the power to help foster that connection of meaningful work, determine what employee well-being means and how to communicate that meaning in a respectful way to their employees."
The researchers analyzed how participants rate – on a one-to-five scale – each of the following workplace culture aspects to represent their current place of employment: occupational resilience (4.14), job engagement (4.13), autonomous respect (4.04), job satisfaction (4.01) employee loyalty and retention (3.94) and respectful engagement (3.84).
Amid the pandemic, there is a wide discrepancy between what employers believe they are offering to employees and what employees feel they are getting from their employers, according to another report.
Debunking myths
Citing research and surveys delving into the issue, Randstad says there are five myths about millennials that have been proven untrue:
Millennials want constant praise.
Millennials feel entitled.
Millennials are obsessed with technology.
Millennials are lazy.
Millennials lack social media etiquette.
"It's time to say goodbye to these unproven myths about millennials and accept them for the talented, ambitious and efficient workers they are," says Randstad. "Understanding the millennial worker and the vital role they play in today's multigenerational workforce can help you create a stronger hiring strategy to attract the best and brightest this generation has to offer."
Younger Canadians are increasingly interested in financial security, according to a report from Sun Life.
Communication matters
More emphasis needs to be placed on training leaders and managers on how to be effective communicators and convey respectful communication with their employees, according to LaGree.
"As we see here with our research, actively recognizing employees for the value they bring to their organization will help equip them to bounce back after adversity, to perform better in their jobs and be more committed to their organizations in the long term," she says. "I think that's especially relevant today, even though this study was conducted before the coronavirus pandemic."
Workers are becoming more reluctant to speak up to their colleagues and managers about significant subjects relating to work, according to a previous report.
The study was based on a survey of more than 1,000 full-time workers, ages 21 to 34, who represent 18 different career areas.