As the first company in the world to receive an EDGEPlus, L'Oréal knows what it means to be inclusive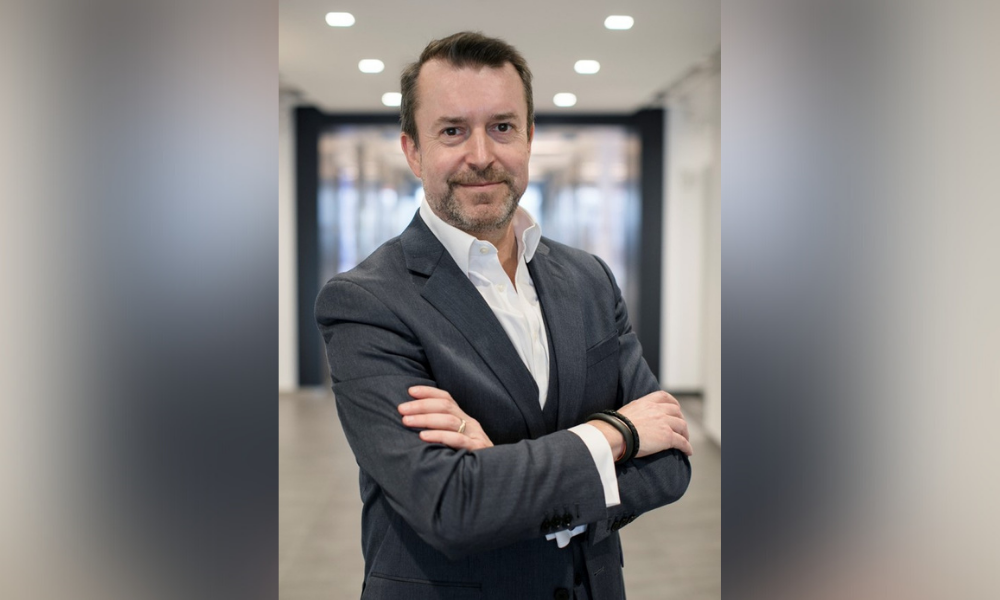 When Stéphane Charbonnier's daughter was diagnosed with cancer at the age of 24, it was then that L'Oréal's' purpose of "Create the beauty that moves the world" really became personal.
"For me, it was seeing her put her lipstick on, using eyeshadow and blush, even after losing all of her hair," he says. "That really drummed home how beauty can actually change the world – how it can give people confidence, happiness, and hope."
Gladly, his daughter made a full recovery – and the message for L'Oréal's' CHRO rings just as true now as it did then.
"Our purpose is embodied by our people every single day," says Charbonnier. "It's very important to create that strong sense of psychological safety for everyone. By that I mean people can bring their whole selves to work, they feel comfortable that they don't have to cover up or pretend to be something they're not. That transparency creates a strong sense of belonging for employees."
L'Oréal was the first organization in the world to achieve an EDGEplus certification for intersectional gender equity – an accolade that enables organizations to go beyond gender and measure the intersectionality between gender and ethnicity, gender identify, sexual orientation, age, disability and nationality. For Charbonnier, it only served to reinforce what he and his HR team already knew.
"The EDGEplus certification was a very strong message to the entire organization," he says. "When they give that certification from an outside inspection, it really solidifies and reinforces the message that not only do we believe we're doing the right thing, but the experts see that too.
Read more: HR leader profile: Peter Pontone of Ricoh Canada
"As for equality and belonging here at L'Oréal, it's obviously critically important. We want our people to know they don't have to cover up or pretend to be another person – we need them to be comfortable, happy, and satisfied in their roles. The only way to achieve that is through a core focus on authentic belonging.
"We have a number of internal communities called Think Tanks where employees can connect with their colleagues around topics of similar interests. Those groups provide a great sense of support for navigating the organization, and networking with people in other departments. They also drive home that sense of equity – that we're all here and we're all part of the same team."
It's this strong sense of purpose and teamwork that saw L'Oréal through the hardships of the ongoing pandemic. When the pandemic hit, it effected every individual throughout the organization both personally and professionally. From a business perspective, retailers felt the effects and it was a true test in adaptation and resiliency. For Charbonnier, however, he's determined to remain optimistic about the future of his brand and his people.
"I feel like I've been in crisis mode for the past few years," he says. "There's no blueprint for response as we continue navigating through the crises of the world. My primary focus has and will always be our people. From an HR standpoint, the pandemic actually fast-tracked and accelerated some trends that were emerging at that time."
Read more: HR leader profile: CarolynMeacher of Dentsu
It's true that overnight digitization and a reliance on necessary innovation acted as a catalyst for organizational change. Back in 2019, employers were reluctant to pivot to a hybrid, let alone a remote, working model – fearful that productivity may drop when outside of the office environment.
"I think trust, between employees and organizations, was a key element in creating a successful hybrid model. If anything, our work-from-home model increased productivity and offered an opportunity to open CEOs' eyes to the benefits of a split-time model. Not only that, but the pandemic also accelerated other HR trends that leaders had only just began to explore in 2020," says Charbonnier.
"The pandemic really accelerated the e-commerce trend. The companies that were not ready for that certainly could not see that trend coming to the fore - but we were ready for it. We started our digital transformation years ago at L'Oréal, but the pandemic definitely helped us fast track all of that. In our 2021 results we achieved in a stunning 16-per-cent growth, which is twice the growth of the beauty market. I want to believe that we've achieved that because we pivoted very quickly thanks to some strong organizational and strategic priorities."
Throughout the pandemic there were many other social movements that impacted the way employers do business – not least of all the Black Lives Matter movement and the murder of George Floyd. At L'Oréal, Charbonnier saw this as a moment to pause, create conversation across their employee community and take a moment to listen to how people were feeling to, ultimately, act upon those sentiments and generate internal change.
"As a leader, I wanted to make myself available, open up and encourage our employees to come to me and share how they feel. It's moments like that have and will live far beyond the pandemic because it's a great way to not only listen but also engage our employees in the dialogue."
Looking ahead to 2022 and beyond, Charbonnier says that their core focus will centre around health and wellbeing – something that's incredibly close to his heart.
"We've always thought about the wellness of our people very holistically," he added. "It's not only physical, but it's also financial, it's social. What the pandemic brought to the forefront is mental wellbeing, so we really pushed that to the next level."
"The other major priority for us is a focus on internal development and learning. We believe at L'Oréal that it's paramount to provide opportunities for employees to grow and learn in order to support our business. For us, learning happens away from the classroom. It's really about giving the space for personal growth - to see what works for them. And this is how we believe we're pushing our business to become even better. We want people to continue to learn and develop themselves in other roles, perhaps different ones from what they originally signed up for. We have so many opportunities here, we're just super excited to see what the next ten years bring."