'We're missing out on a huge pool of willing labour when we have a labour shortage'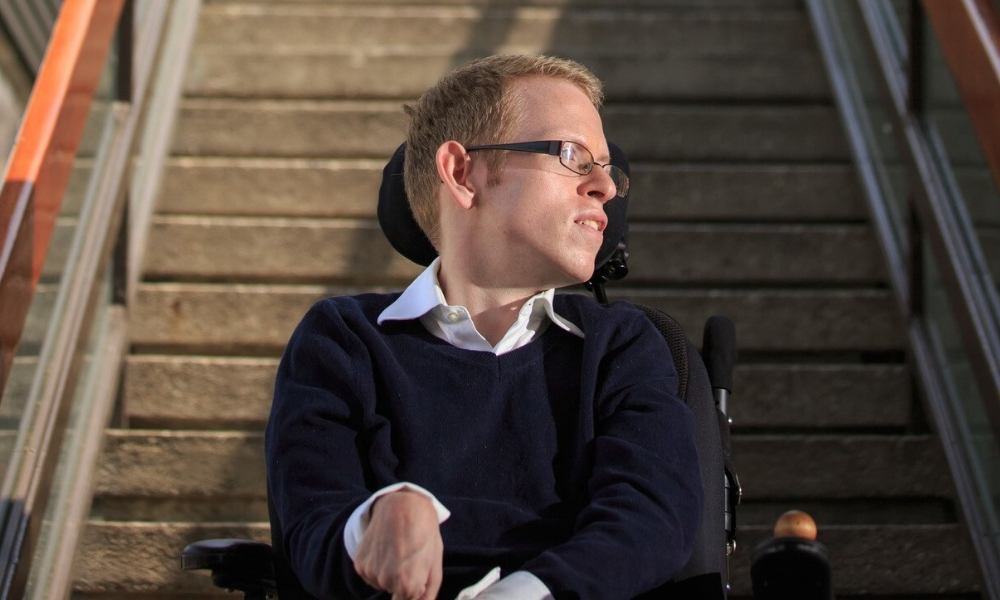 Several companies are coming up with solutions to address barriers to employment for people with disabilities.
Recently, Toronto-based Lime Connect won a $50,000 grant for its support of university students and professionals (including veterans) with disabilities in accessing work. The funding will support the launch of a new online platform highlighting careers, education and community in the disability talent space.
The funding was provided by the Inclusive Design Challenge: Access to Work launched by urban innovation non-profit MaRS and CIBC, which called on innovators to submit solutions meant to help remove barriers to employment faced by Canadians who live with disability.
Runners-up SenseTech Solutions and Zera Café will each receive $20,000, while Liebs&Co. and SPOT will be awarded prizes of $5,000 each.
Access to Work is the first of four challenges in the initiative.
"Inclusive Design Challenge is really a series of crowd-sourced competitions where we're asking the disability community and allies to come forward with solutions to common barriers to employment for people with disabilities," says Tim Rose, member of CIBC's inclusion and diversity team, in speaking with Canadian HR Reporter.
"We recognize that the unemployment numbers for people with disabilities are very, very high. And in order to address that problem, innovation and new approaches are needed."
Overall, the first challenge was a success as it received 60 submissions, he says. The second challenge will be launched Dec. 1.
Nearly half (48 per cent) of those with severe disabilities say that companies are bad at hiring people with disabilities, while 46 per cent say the same about the supports offered by corporate Canada to disabled employees, according to a recent report.
'My disability is the number one asset I bring to work every day'
The reality is people with disabilities face a lot of barriers to employment, says Rose.
"Some barriers are more systemic, so looking at workplace cultures, for example, that might not include persons with disabilities, but there are also things to consider like transportation or having appropriate clothing to wear to work."
Also, much of the world just isn't designed to cater to the needs of people with disabilities, including employment, he says.
"We're creating a space where solutions can be created that might address some of these barriers. And the hope is that some of these solutions will be developed through the funding… but also possibly adopted by companies so that, together, we can support other innovators, other organizations doing great work to change the conversation around disability to one that's celebrating the assets [that these people bring]."
People with disabilities can provide a lot of invaluable abilities at work, he says.
"I've always said that my disability is the number one asset I bring to work every day," says Rose, who was born with cerebral palsy spastic diplegia. "My disability makes me more creative, it makes me more adaptable, it makes me more flexible because… you're living in a world that isn't designed for you. So you have to think on your feet, you have to get creative, you have to problem-solve."
Disability is something that can impact anyone at any time, he says.
"You can acquire a disability later in life or, like me, you can be born with a disability. And so by including people with disabilities in the workforce at an early stage, we're setting the world up to be a better place overall."
Hiring people with disabilities is also ideal right now, with the ongoing labour shortage, says Rose.