Programs include adaptive technologies, ergonomic equipment, individual needs assessments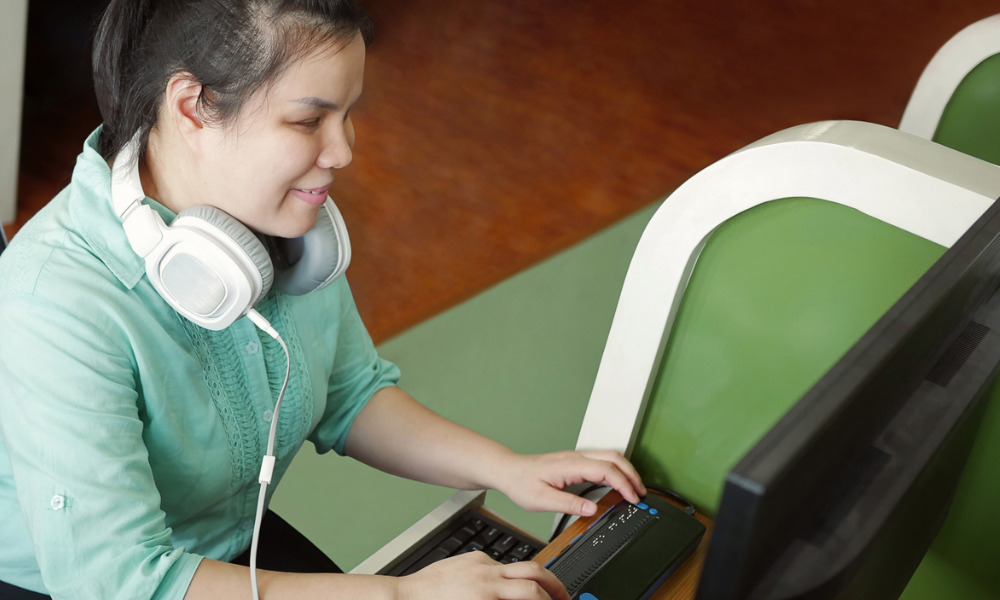 The federal government is helping employers create disability-inclusive workplaces for employees.
Ottawa is investing $3 million through the National Workplace Accessibility Stream for the Canadian Council on Rehabilitation and Work (CCRW) and its Accommodation and Inclusion Management (AIM) program so employers can build healthy and productive workplaces.
"When Canadians with disabilities have equal opportunities to contribute, equal access to services and enjoy the same quality of life as everyone else, we all benefit," says Carla Qualtrough, minister of employment, workforce development and disability inclusion.
"By supporting the work of CCRW to assist employers with building accessible workplaces through the AIM program, we are delivering on creating and rolling out a pandemic recovery that is inclusive from the start. With this project we are building a successful recovery that will lead to a stronger, fairer and more inclusive Canada, now and in the future."
It's not that organizations are mean-spirited and deliberately exclusionary about people with disabilities, they just need more exposure and information, says one advocate.
Through the program, CCRW gives Canadian employers funding and expert advice to set up workplace accommodations. These include adaptive technologies, ergonomic equipment for home offices, and individual needs assessments for employees.
CCRW will also produce 150 workplace accommodation profiles to maintain existing jobs and reduce barriers to new job opportunities that challenge people with disabilities.
Last month, the government called for feedback on changes to the Accessible Canada Act, which will help remove barriers, and increase access and opportunities, for persons with disabilities.
Canadians with disabilities
Among working-age Canadians with disabilities, more than 1.5 million or 41 per cent are unemployed or out of the labour market entirely. Among those with severe disabilities, this rate increases to over 60 per cent.
On June 5, 2020, the federal government announced a $15-million investment under the Opportunities Fund for the creation of the National Workplace Accessibility Stream.
The program provides additional funding to support persons with disabilities and employers seeking to improve workplace inclusion and access to jobs. Some of the activities supported by this stream include: setting up accessible and effective work-from-home measures; expanding online training opportunities; training for in-demand jobs; and offering wage subsidies.
Inclusion goes a long way
Without disability inclusion, businesses are not doing all they can to support employees, according to not-for-profit Understood. The issue can even affect the quality of talent that employers are bringing into the company:
"Disability inclusion is also crucial to your hiring process. Companies that aren't proactive about disability inclusion are losing out on qualified talent. If candidates face barriers during the application and interview process, or if they sense that your business is not inclusive, they're likely to look elsewhere."
"Companies with strong disability inclusion programs have better access to talent and better employee retention. They have the tools they need to help their employees thrive."