Organizations will be required to develop accessibility plans and progress reports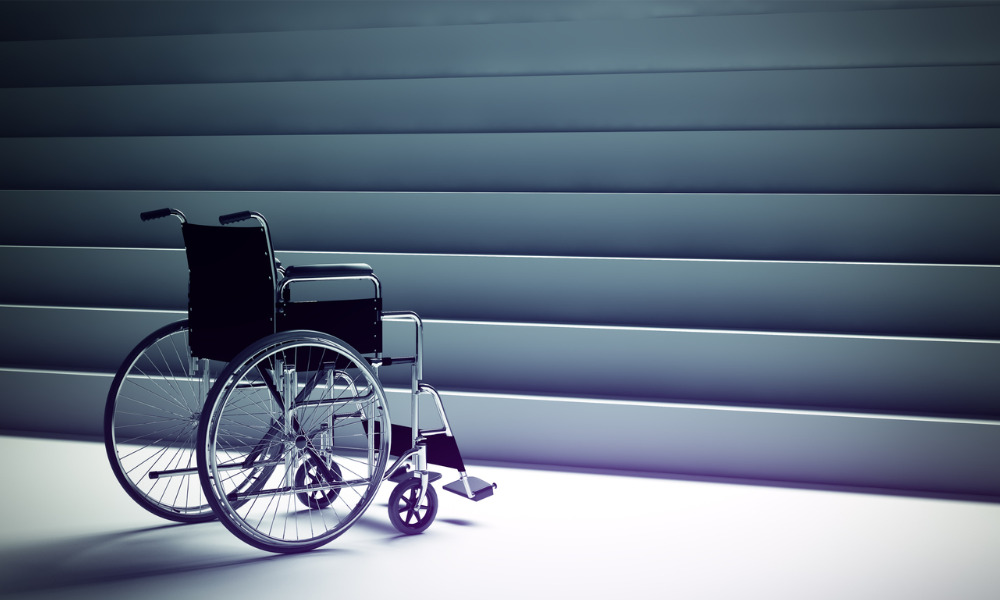 The federal government is calling for feedback on changes to the Accessible Canada Act, which will help remove barriers, and increase access and opportunities, for persons with disabilities.
The proposed regulations would establish a foundation for federally regulated entities to incorporate accessibility measures into their operations.
"These regulations are important and will embed accessibility into the work that we do," says Carla Qualtrough, minister of employment, workforce development and disability inclusion. "The government looks forward to receiving feedback and comments from the disability community, federally regulated entities, and all Canadians on the proposed regulations, as their voices and engagement are essential to the successful implementation of the act. Together, we can achieve a fully inclusive and accessible Canada."
Bill C-81, the Accessible Canada Act came into force on July 11, 2019 and aims to ensure Canada is barrier-free by 2040. A total of $290 million over six years has been pledged for its implementation.
It includes seven priority areas: the design and delivery of programs and services; employment; the built environment; information and communications technologies; the procurement of goods, services and facilities; communication; and transportation.
Under the new rules, organizations would be required to develop and publish accessibility plans and progress reports, and establish feedback processes. The regulations would also establish a framework for administrative monetary penalties for non-compliance.
Being disabled might hinder some people from a satisfying work-life experience but Amazon Canada has implemented a program tailored to meet the needs of employees with a disability.
The consultation period is open until April 19.
The government is also hosting technical briefings with stakeholders on the Accessible Canada Regulations over the coming weeks to facilitate participation in the regulatory process.