Ontario college develops strategic plan with both areas as one key principle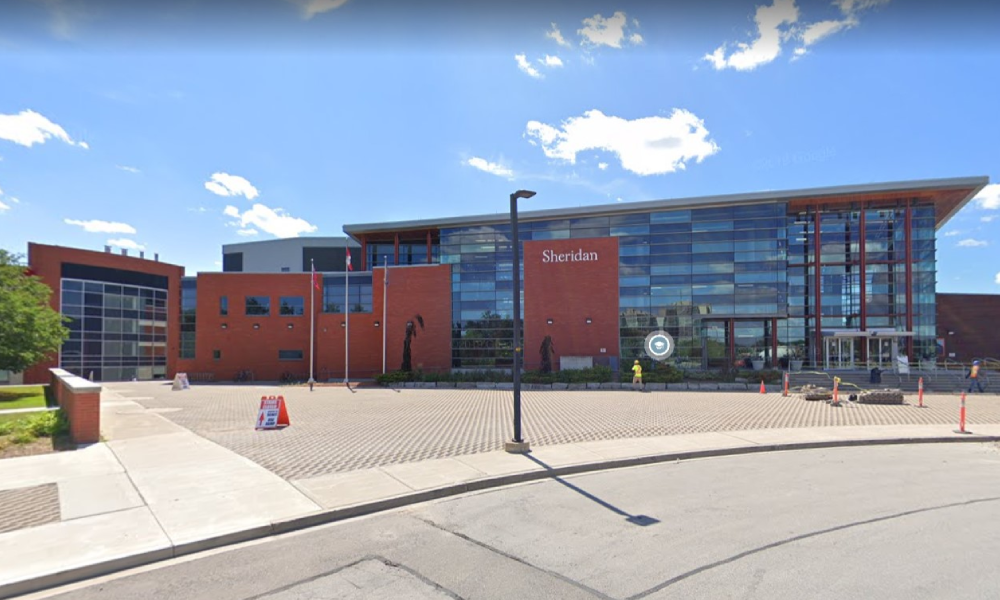 Many employers have long-established diversity and inclusion programs, along with separate wellness initiatives. But what about combining both areas to create a greater wellness initiative?
At one Ontario post-secondary institution, its recently developed strategic plan includes both of these areas as one key principle.
"[It's about] recognizing that people who are marginalized, it has a fundamental impact on their overall wellbeing; the two go hand-in-hand and so DEI principles were highlighted throughout our wellness strategy," says Rebecca Sprague, director of HR services at Sheridan College in Oakville, Ont. "They're both strategic priorities for Sheridan and in the development of the wellness strategy we really put belonging and inclusion at the heart of the strategy."
Before completing this approach, it's a prudent idea to formally canvass employees to establish a "baseline," says Cheryl Kerrigan, chief people officer at BlueCat, a network technology company in Toronto.
"We established a survey so everyone had a chance to weigh in on how diverse or equitable or inclusive our organization was. The upside was putting getting everyone on the same page, looking at what our benchmarks are, so we have an understanding of who we are as a company and then involving employees."
Once that baseline was established, BlueCat then created an employee group who would help management craft and implement the plan.
"We built a council — which is employees from across the organization — to really hold us accountable, not just at an executive level but through the organization, involving employees from differing backgrounds, so that we have a difference in voices. That was really important for us," says Kerrigan.
Taking a holistic approach
When the initiative is being contemplated, a holistic approach is seen as crucially important to the overall wellness strategy, says Sprague.
"We really focused the strategy on both being at the macro-level, as well as the micro-level. It's great to have wellness-related services but if your policies, procedures, governance structure do not support wellbeing, then you can offer as many services as you'd like [but] unfortunately, they won't move the needle forward," she says.
"We really did take a holistic approach and that comes straight out of the Okanagan Charter where we would be looking to do the two calls to action, embedding it in all aspects of campus life, and then acting as an institution helping to promote wellbeing both locally and globally, or across Canada," says Sprague. "This really acted as the north star for us in starting the development of the strategy."
The charter was established in 2015 to "embed health into all aspects of campus culture, across the administration, operations and academic mandates," says the document in outlining its principles and was established after an international conference promoting health on post-secondary campuses that was held in Kelowna, B.C.
As part of its wellness strategy launch, Sheridan "did formally sign on to the Okanagan Charter, as a partner institution," says Sprague.
Provide educational material
Bringing employees up to speed on all the features that make up the wellness and DEI plans is a much-needed strategy, says Kerrigan.
"[With] Black Lives Matter, we had a book club around that, and we had external speakers come in and talk about their experience, and then people sharing their own experiences."
And these educational learnings should not only be done once a year, but be ongoing and regular, she says.
"[It's about] trying to hit up people with a variety of ways to educate them, whether it's videos or reading books together or having external speakers, and not just not throwing up an intensive 'We're doing the DEI training this one day a year.' It's really keeping that conversation going and highlighting the different experiences from other people. We just finished Pride Month in June and, again, we had an external speaker and had employees leading that."
Set goals and give progress updates
For any type of initiative to succeed, there needs to be a tracking system so that HR can know that it is effective and actually working, according to Sprague.
"That actually is a key objective for the first year is to develop a valuation mechanism for how we can track the effectiveness of the strategy, and so we are working closely with a third party who's actually mentoring us on developing an evaluation model for the strategies so we can set some benchmarks upfront, and look to evaluate the effectiveness of the strategy," says Sprague. "This first year is really going to be about developing the plan and setting the baseline and then we'll start to measure moving forward."
For HR departments, their role should be to "be brave, start those conversations," says Kerrigan.
"Our responsibility as HR professionals is to really tell people that this is what is important in your culture. So making it a part of your cultural fabric of how you run an organization, how you think about the employee experience, that's HR's responsibility, really setting the stage with this is what we're focused on this year, this is why it's important, this is what we expect from our leaders, this is what we expect from our employees; really making it a holistic approach."
"I've been in HR for over 20 years, and these conversations weren't necessarily happening 20 years ago. It's not just about a paycheck, it's really about how connected you feel to the organization and how connected you feel to each other. That really makes for a great company," she says.
Many companies are looking for best practices for a diverse culture, while more than half of Canadians surveyed found some types of racism in their organizations, according to recent surveys.