Safety, policy breach were serious, but employer didn't consider mitigating circumstances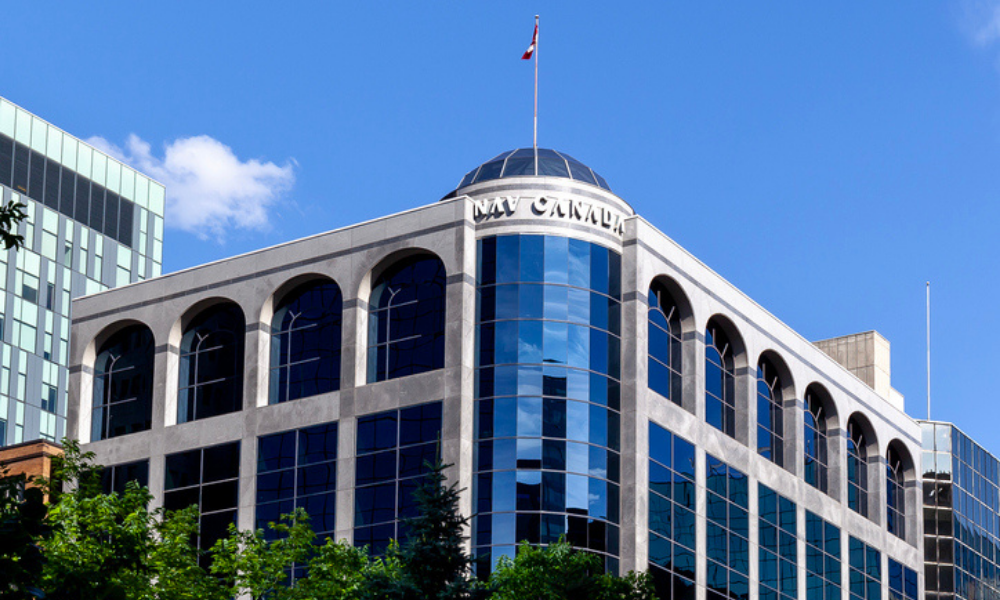 Sometimes, what may seem like obvious grounds for termination to an employer may not be when you look under the surface.
That was apparent when an Alberta arbitrator reinstated a worker in a safety-sensitive position after the worker violated his employer's policy on cannabis use – albeit with a lengthy suspension in place of dismissal.
It shows that employers must consider all the facts and be ready to prove just cause, even if it may seem obvious to them, says Dylan Snowdon, an employment lawyer and partner at Carbert Waite in Calgary.
"On a surface level, it's a safety-sensitive worker using cannabis at work and being terminated for just cause," says Snowdon. "It all seems to track until you start getting into the details – and those details really matter."
"My impression is that the employer didn't really consider the details or didn't look into the details at the level of depth that is expected in making the termination decision."
Cannabis use
NAV Canada runs the air navigation system over Canada and part of the North Atlantic Ocean, moving aircraft safely through the airspace. Many of its positions involve safety-sensitive duties. As a result, NAV Canada has a drug and alcohol policy and a code of business conduct that prioritize safety. The drug and alcohol policy banned the possession, distribution, sale, or consumption of cannabis at all times on NAV Canada property or while on duty. The policy stated that non-compliance could lead to discipline, up to and including termination of employment.
The worker was an electronic systems technologist in Vancouver, a position that involved maintaining electronic equipment and was considered safety-sensitive. Hired in 2009, the worker's record included a written reprimand in 2019 for unacceptable behaviour in the workplace.
Read more: Zero-tolerance policies usually don't hold up to legal scrutiny, especially if they ban medical cannabis, according to an employment lawyer.
In February 2021, NAV Canada assigned the worker to a training course at its training centre in Cornwall, Ont. His reservation in the centre's residence couldn't be found, so he was given a temporary room on a floor where people from another organization were staying.
The worker couldn't go to sleep the first night, so he smoked cannabis in his room. The second night, he once again smoked cannabis because he couldn't sleep.
The next day, the assistant chief of security met with the worker and told him that there had been complaints about the smell of cannabis coming from his room. The worker admitting to smoking it, but said he did it outside. The assistant warned him not to do it again as it was forbidden on any NAV Canada property.
The next day, the worker went for a walk after his course and smoked cannabis outside. A short time later, the centre's manager came to speak with him. The worker again denied smoking in his room and said he had just come back from a walk and his clothes might smell. He showed the manager a sealed jar of cannabis and she decided to move him to a different room.
The worker called his manager to explain what had happened and that he smoked cannabis due to stress he was experiencing from the recent suicide of a family member. His manager reminded him of NAV Canada's policy and that the worker was in a safety-sensitive position.
Zero-tolerance basis
After the worker completed the course and returned to Vancouver, NAV Canada held an investigative meeting. The worker denied smoking in his room and reiterated his reason for using it, although he denied having a dependency. He acknowledged the drug and alcohol policy but wasn't aware that it applied to the training centre.
NAV Canada terminated the worker's employment on March 29. The union grieved, arguing that termination was excessive given the worker's personal circumstances that contributed to his cannabis use, the fact that he smoked it outside, he was co-operative during the investigation, and his length of service. The worker said that he felt "horrible" about his decision to smoke at the training centre, he had stopped using cannabis soon after his termination, he was seeing a counsellor, and he had been prescribed anti-depressants.
NAV Canada courted trouble because it seemed to make the termination decision on a zero-tolerance basis rather than taking a more nuanced approach, says Snowdon.
"The law doesn't support zero-tolerance policies – we always have to look at the at the full context of an individual situation and an employee needs to be treated compassionately," he says. "That can result in a just-cause termination, but it's much less likely than when the zero-tolerance policy is strictly adhered to without those considerations."
The arbitrator referred to a non-exhaustive list of factors established in jurisprudence – relating mostly to trust and the worker's attitude – that employers should consider before terminating for just cause, some of which came into play in this situation.
"Certainly the big ones in this case was there some type of explanation, and certainly the suicide of a close family member is something that should be considered because there's something going on," says Snowdon. "And it really does seem to be spur-of-the-moment, which then relates to the issue of intent – was the employee really intending to breach the policy?
"It wasn't happening during working hours and it wasn't happening when the employee was working in a safety-sensitive capacity – certainly the arbitrator considered this isn't a guy who was using cannabis and then was engaged in potentially dangerous work, notwithstanding the issues of use and then attending work within some period of time after use."
Read more: Canadians with lower self-perceived mental health during the pandemic were more likely to increase their use of cannabis and alcohol, a Statistics Canada study found.
The fact that the worker started attending counselling, taking medication, and seemed sincere in his remorse all weighed in the worker's favour and the arbitrator didn't think that NAV Canada properly considered those factors. However, the employer approached the matter appropriately by taking time to get the facts and evaluate the situation, he says.
"[NAV Canada] seemed to take the time to gather relevant information and they made a thoughtful decision about the process they were going to follow and investigating," says Snowdon. "And they didn't rush to a judgment, even though the arbitrator says that they came to the wrong judgment."
'Excessive' termination
The arbitrator recognized that safety was "critical and essential" to NAV Canada's workplace and the worker's position, as errors could have "catastrophic consequences." However, while NAV Canada's serious approach to the worker's misconduct was reasonable, the decision to terminate was excessive, the arbitrator said.
There was no evidence that the worker was ever impaired on the job and, although he had cannabis in his possession on company property, that in itself didn't justify termination.
The arbitrator also found that there was "little or no evidence" that the worker's personal circumstances were taken into consideration, although this was a significant mitigating factor. In addition, the worker's previous discipline was for an unrelated issue, there was no evidence that others felt trust was broken, and the worker was remorseful and recognized his mistake.
The arbitrator ordered NAV Canada to reinstate the worker under a last-chance and testing agreement with a one-year unpaid suspension, which would provide "a strong specific deterrent for the [worker] and a significant general deterrent for other employees."
The replacement of termination with a one-year suspension shows that even though termination was deemed excessive, there was cause for serious discipline, Snowdon says.
"A one-year suspension is almost unheard of – it's shocking to have an outcome of discipline that serious," he says. "Where termination is viewed as too serious, a one-year suspension is awfully close to termination as far as discipline goes, in my mind."

Ultimately, the decision is an example that employers can never assume a slam-dunk when it comes to meeting the high bar of just cause, according to Snowdon.
"The big takeaway is to look at all of those factors when considering a just-cause termination," he says. "I've certainly seen a lot of circumstances where employers jump to a conclusion much faster than they should and it tends to get them into a position that they weren't prepared for, or having made a decision they can't later justify."

See NAV Canada and IBEW, Local 2228 (Malhi), Re, 2022 CarswellAlta 871.