Recent decision doesn't really deliver good news for employers - or provide much guidance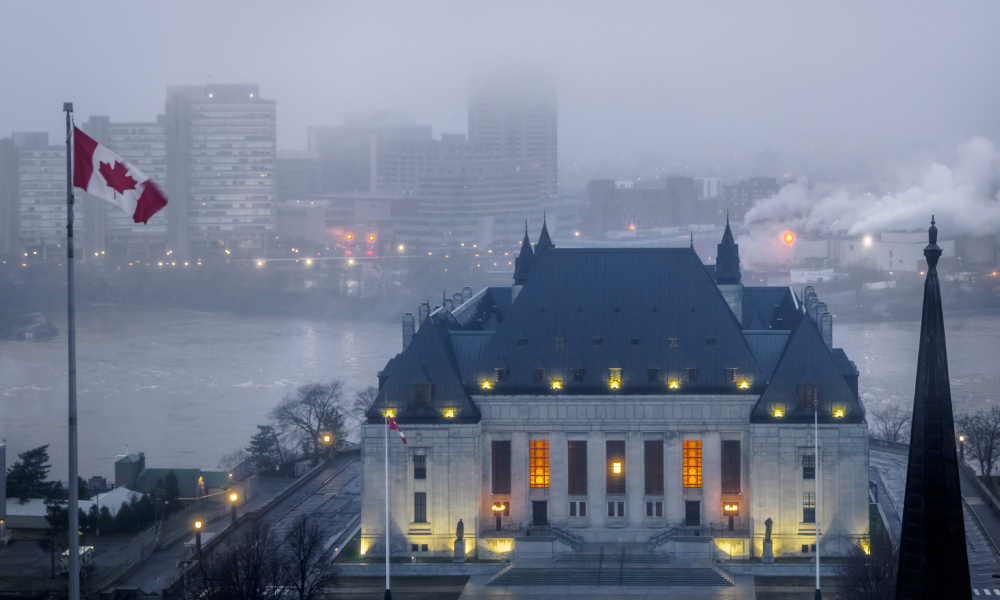 David Matthews was an experienced chemist who rose through the ranks to become a senior executive at Ocean Nutrition Canada. But, in 2011, after he had been marginalized by others for several years, he found new employment.
Thirteen months later, Ocean Nutrition was sold. Under the company's long-term incentive plan (LTIP), this was considered a "realization event," which triggered bonus payments to employees who qualified. But since Matthews was not working at the company on that date, it did not pay him the bonus.
Matthews alleged that he had been constructively dismissed and, therefore, was a full-time employee when the company was sold, so he was entitled to the incentive payment.
The trial judge agreed, saying Matthews was owed a reasonable notice period of 15 months and entitled to damages equivalent to what he would have received under the LTIP — for a bonus payment of $1.1 million.
While the Court of Appeal agreed on the constructive dismissal, it didn't think Matthews was entitled to those damages. But, in October, the Supreme Court of Canada disagreed.
"Insofar as Mr. Matthews was constructively dismissed without notice, he was entitled to damages representing the salary, including bonuses, he would have earned during the 15-month period," said Justice Nicholas Kasirer. "This is so because the remedy for a breach of the implied term to provide reasonable notice is an award of damages based on the period of notice which should have been given, with the damages representing 'what the employee would have earned in this period.'"
But the decision is not necessarily good news for employers.
"It puts a much greater onus on employers to ensure that their language in bonus plans and incentive plans is extremely clear," says Caroline Spindler, an associate at the Halifax office of Mathews Dinsdale.
"[But] if we can't use this language, what language are we going to use? So, the other reason that this [decision] is significant is not only because of the higher onus, but it creates so much uncertainty as well because we don't know what language will be required now to limit that entitlement under common law."
With some of the recent reasonable notice cases, it's becoming more difficult to guess how much damages are going to be owing, says Lucas Mapplebeck, an associate at Filion Wakely Thorup Angeletti in Hamilton, Ont.
"You have to be really, really careful with the way you draft your contract. And you also have to understand that that might not even be enough."
Essentially, it's about damages for the breach of contract, not for the loss of the bonus, he says.
"That's the most important distinction that the Supreme Court basically confirms in Matthews," he says. "The employer actually dodged a bullet in some senses, because the Supreme Court had really dropped a hint that if they had properly sought punitive damages, they might have given them."
LTIP terms
In his decision, the judge referred to several cases, including the 2016 Ontario Court of Appeal decision Paquette v. TeraGo Networks Inc., which stipulates that employees must be "actively employed" on the date of a bonus payout.
"Courts should accordingly ask two questions when determining whether the appropriate quantum of damages for breach of the implied term to provide reasonable notice includes bonus payments and certain other benefits: Would the employee have been entitled to the bonus or benefit as part of their compensation during the reasonable notice period? If so, do the terms of the employment contract or bonus plan unambiguously take away or limit that common law right?" said Kasirer.
Ocean Nutrition's agreement stated that "full-time" employees would be eligible for the bonus, but not those who cease to be an employee, "regardless of whether the employee resigns or is terminated, with or without cause." In addition, it said the bonus plan "shall not be calculated as part of the employee's compensation for any purpose, including in connection with the employee's resignation or in any severance calculation."
The Supreme Court is confirming a kind of national framework for when an employee is entitled to non-discretionary benefits or entitlement following a wrongful termination, says André Poulin-Denis, an associate at Gowling in Ottawa.
"The decision does not create an automatic entitlement to a bonus or other non-discretionary variable compensation post-deployment. We really need to run through the steps of determining, first, what the entitlements are for damages upon wrongful termination and then, secondly, have the parties agree to contractually limit or exclude any of those entitlements."
Clarity of language
The provisions of the agreement must be absolutely clear and unambiguous, said the Supreme Court.
"So, language requiring an employee to be 'full-time' or 'active'... will not suffice to remove an employee's common law right to damages. After all, had Mr. Matthews been given proper notice, he would have been 'full-time' or 'actively employed' throughout the reasonable notice period."
Essentially, the terms "full-time" or "active" weren't sufficiently clear, says Poulin-Denis.
"It wasn't clear whether it meant following a termination or following a statutory notice period or contractual notice period — there was ambiguity there," he says.
"There has to be clear and unequivocal contractual language if we're to determine whether or not an employee is entitled to non-discretionary benefits… It's important to ensure that those exclusions and those limits are very, very precisely and clearly laid out in the language in either the employment agreement or the plan language, whether it's a bonus plan or long-term incentive plan."
The Supreme Court didn't believe that the language used was sufficiently clear to remove or limit the employee's common law entitlement, says Spindler.
"This is a bit of a nuanced distinction," she says. "They basically said, 'This is a common law entitlement rather than a contractual entitlement'… meaning that there is an implied term in the employment relationship to provide common law reasonable notice to employees upon the termination of their employment, or pay in lieu, which is generally damages for that."
It's a frustrating decision for employers, says Mapplebeck.
"What would have been nice is for the Supreme Court to say, 'This is the kind of language that we would have enforced.' But they didn't do that; they basically just said, 'It needs to be very clear that you're contracting out of the common law in that regard.' I don't know what that means. I don't know what a clause looks like that would do that," he says.
"We need to get a case that makes it to an appellate-level court that addresses a bonus plan that's actually drafted in a way that does allow the employer to basically terminate an employee without having to pay the bonus over the next notice period or whatever."
What does this mean for incentives?
This decision could cause some employers to question their incentive plans going forward, says Spindler.
"Certainly, there are benefits to [this kind of plan] in terms of retention and performance of the company and all that stuff. But you may wish to re-evaluate that and think about whether or not you can obtain those benefits in another manner that would be potentially less risky going forward."
There are several ways employers can circumvent this kind of result, such as not offering bonuses at all or making bonuses discretionary, says Mapplebeck. That could mean $1,000 one year and $5,000 the next, for example.
"If you make it completely random, then it can't be part of the damages award, because it's what's called a completely discretionary bonus," he says.
Overall, employers really need to understand that with these rising notice periods and rising damages, this is a set-in cost of hiring an employee. And that's unfortunate when it comes to attracting good talent, says Mapplebeck.
"I think that you'd have to factor that level of uncertainty into your costing. Because I think that the logical conclusion is that you should be more conservative with your costing, which is not good."