'How Elon went about the mass layoff is a master class on how to rile up workers to sue'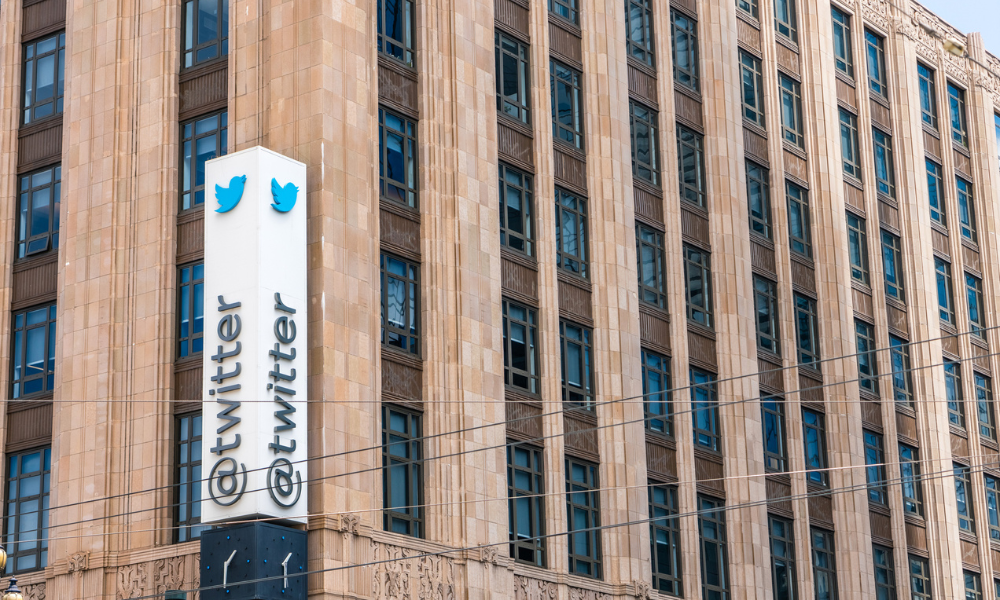 Shortly after Elon Musk's Twitter laid off nearly half of its workforce on Nov. 4, the company is now reaching out to dozens of them and asking them to come back.
Some of those who were let go were laid off by mistake, reports Bloomberg News, citing people familiar with the development. Twitter is now realizing that it needs their work and experience to build the new features Musk envisions.
It's estimated up to half of the 7,500 employees were cut.
Read more: Are 'boomerang' workers a good fix for the talent shortage?
In a company-wide memo issued last week – which was shared by Business Insider – employees were informed that they would receive an email to their personal email accounts by 9 a.m. PST on Friday if they were being fired.
About 50 per cent of the 7,500-employee workforce were let go, including 15 per cent of the company's Trust & Safety organization, says Yoel Roth, head of safety and integrity at Twitter, in a tweet. The company's front-line moderation staff experienced the least impact, he says.
Those who were cut include people responsible for communications, content curation, human rights and machine learning ethics, as well as some product and engineering teams, reports Reuters.
In another effort to reduce headcount, Musk is planning to end Twitter's policy that allowed employees to work from home "forever," Bloomberg reported.
Apology from former CEO
But former Twitter CEO Jack Dorsey tweeted out an apology for the layoffs on Nov. 5:
"I own the responsibility for why everyone is in this situation: I grew the company size too quickly. I apologize for that."
The latest development comes as Twitter is facing a class-action lawsuit from former employees who claim they weren't given sufficient notice that they were being let go, according to Bloomberg.
Read more: GoodLife faces criticism after mass layoff
"How Elon went about the mass layoff is a master class on how to rile up workers to sue," says Lisa Bloom, founder of The Bloom Firm, on Twitter.
The California Worker Adjustment and Retraining Notification Act "requires Twitter to give you 60 days' notice of a massive layoff," she said. "A layoff of 50+ employees within a 30-day period qualifies."
Speculation about Twitter layoffs
Just before the end of October, Musk denied reports that he was going to fire Twitter employees before Nov. 1, when part of their year-end compensation kicked in.
"This is false," Musk tweeted in reply to a tweet sent out containing a link to a story from The New York Times which made the claim. The tweet was sent out by Eric Umansky, deputy managing editor at the non-profit ProPublica and co-founder of DocumentCloud.
Read more: Amazon drops headcount by 99,000
Even before his $44-billion takeover of Twitter was official, Musk addressed employee speculation regarding potential layoffs.
"It depends. The company does need to get healthy. Right now, the costs exceed the revenue," he said in June, according to CNBC. He also argued there needs to be a rationalization of headcount or else the company won't be able to grow. "Anyone who is a significant contributor has nothing to worry about," Musk said.