Quebec store owner's use of cameras 'excessive' in berating staff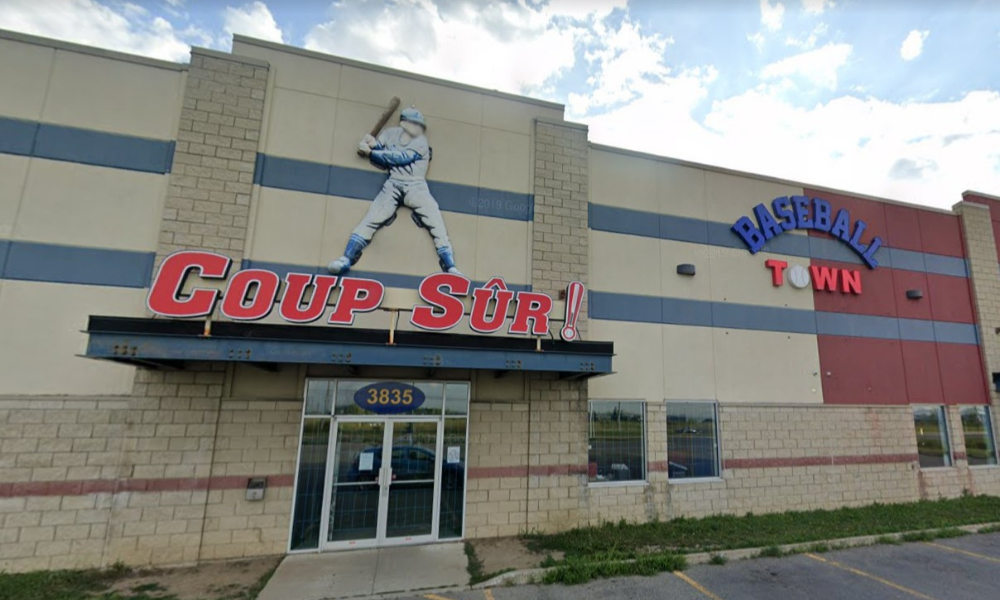 Two siblings worked at a retail chain called Baseball Town in Quebec. But after their employer installed video cameras in the workplace, relationships soured, and eventually the brother and sister went on to claim psychological harassment — and a tribunal agreed.
The decision serves as a reminder to employers on the precariousness of using cameras at work – and has ramifications for the remote workplace, says Patrick Essiminy, partner and head of the employment and Labour Group at Stikeman Elliott in Montreal.
There is a lot more technology now to do virtual monitoring of employees, whether it is through cameras or novel technologies that track someone's activities on their computer, he says.
"Some of the interesting lessons from this case are… 'How do we apply technology to work performance management and employee management and ensure that we're never crossing the line between proper use of technology for progressive and corrective purposes, and then cross the line to harassment?'
"A lot of clients are thinking about having continuous video presence with their employees, through Teams or Zoom or other platforms, and I think this is a good case to try to extract… how do you use technology, especially now that there is a lot more remote work and virtual workplace?"
Ontario has introduced legislation that will require employers to tell employees if and how they are being monitored electronically — for both in-person and remote work.
Concerns about employee behaviour
Gabrielle and Samuel Lazzer both started working at a Montreal outlet of the company in 2015, starting at sales associates, with Gabrielle going on to become a weekend store manager.
But a manager had concerns about the personal use of cellphones while staff were working, along with apprehensions about shoplifting, so several cameras were installed in the stores to monitor people's behaviour.
These cameras allow real-time viewing, with no sound recording. Videotapes were retained for eight days after which they were deleted. The owner could view the images captured by these cameras, remotely, to direct the employees in the store if he felt it was necessary.
However, the brother and sister felt constantly on the alert, stressed by the fact that they are always being spied on, along with getting frequent calls from the owner about their behaviour. He would try to find out, for example where a certain employee was if he wasn't on camera or wonder why someone was taking such long bathroom breaks. Sometimes, he felt that employees spent too much time at the counter, rather than being dispersed throughout the store.
The tone of the phone calls was also described as unprofessional and disrespectful by the siblings.
As a result, Gabrielle and Samuel alleged they were being subjected to psychological harassment and each filed a complaint under the Act respecting Labour Standards.
Ultimately, the Tribunal Administratif du Travail decided that the two siblings suffered psychological harassment through excessive video surveillance. Moreover, the employer failed in its obligations to prevent psychological harassment and to put an end to it when it was brought to its attention.
"This excessive surveillance undermined their dignity and integrity [and] caused both of them torment… The complainants experienced anxiety and felt a sense of humiliation by the surveillance and what might ensue. In short, they feel devalued and hurt in their self-esteem," said Justice Pierre-Étienne Morand (all French has been translated) in the Feb. 3, 2022 decision Lazzer c. Magasin Baseball Town inc.
The tribunal also upheld a complaint of dismissal without just and sufficient cause, concluding that the dismissal of one of the siblings resulted from the video surveillance.
In Canada, 36 per cent of employers that have implemented device monitoring are reporting "drastically increased" or "increased" employee turnover.
Excessive use of cameras
When it came to the owner's use of the video cameras, case law recognizes that constant and diligent video surveillance of an employee in the performance of their work may constitute an unreasonable working condition infringing his rights and freedoms, contravening the Charter of Rights and human freedoms, said Morand.
That connection between the problem (such as employee behaviour) and the method used to solve it must be reasonable and the least intrusive it can be, says Essiminy.
"For example, if you're operating a retail store, a retail environment where there are some ongoing issues of what we call losses or shrinkage, video monitoring is an acceptable measure," he says.
"Here, what happened is the employer quickly migrated from potentially trying to monitor shoplifting to really trying to manage from a distance his employees. The employer was using video footage, limited angles and no sound to address ongoing issues in the store. That is probably not the best management technique that I would recommend to my clients."
In addition, the comments he made were very much accusatory, and not about trying to make people understand or improve their performance, says Essiminy.
One global company faced backlash recently when it notified at-home employees in the U.K. that it would be using webcams to monitor their performance.
At first sight, you could say that the employer was justified in installing cameras for shoplifting because the general case law in Quebec usually doesn't say that this violates any rights that the employees would have with respect to privacy or anything like that, says Louis Thomas Bélanger, an associate at Fasken in Montreal.
And if a camera captures, for example, an employee violating an employer policy, that image or video could be used as a motive for discipline, he says.
But Baseball Town "took a fall" because it used the tools "for an illegitimate reason, which was to proceed with general surveillance of its employees, which is illegal," says Bélanger.
"No one in this decision is actually challenging that the employer has the right to proceed with a certain surveillance of its employees, or that the employer would have the right to discipline employees where they don't respect policies," he says.
"The problem there was that the cameras were used specifically to exercise surveillance on the employees, and the surveillance was not itself justified… in this intensity, we could say, so the employer was always looking at the cameras, and always calling the employees directly saying that they were not complying with the internal policies."
Psychological harassment
In looking at this case, it's not just the video monitoring that's the problem, it's the method of communication that the employer is choosing, "which is to call repeatedly, to shout, to blame, to basically take a position very quickly by what he sees, but not by asking a question about what happened," says Essiminy.
"Clearly, the manner in which the employer visualized some of the shortcomings, but particularly the way that he tried to manage them, seems to be the major irritant in this case."
The fact that the owner used the cameras, instead of first-line managers or just trying to reaffirm the policies, became a problem "because it blurred the lines of the purpose of the cameras, which was initially for loss prevention, into what became a continuous management of the employees," he says.
"An employer is allowed to manage the workforce. ... allowed to set expectations. He's allowed to manage performance. But that management right has to be done in a way that is reasonable. And that is not abusive."
When it comes to the Act respecting Labour Standards, "psychological harassment" means "vexatious conduct that is manifested either by repeated behaviour, words, acts or gestures, which are hostile or unwanted, which undermines the dignity or to the psychological or physical integrity of the employee and which results in a harmful working environment for him," said Morand in his decision.
"A single serious behaviour can also constitute psychological harassment if it causes such harm and produces a continuous harmful effect for the employee."
While the employer was trying to improve employee performance, such as cell hone usage at the workplace, "the methods used were disproportionate… and not done reasonably," says Essiminy.
This amounted to harassment because the employees were always under scrutiny.
"They were always very tense, they were always afraid that anything that they would do — take a break in the bathroom, go into the back of the store, not be in the angle of the camera — would create an immediate phone call where they will get blamed, where they would be screamed at," he says.
"What they basically said is the work environment became toxic, and became very negative."
Understanding psychological harassment
Also problematic? When the allegations of harassment came up, the employer had the option to do something different at each step, to help alleviate his risk in this case, and failed to do so, says Essiminy.
"If the employer said, 'OK… instead of doing that, I'm going to have weekly meetings in person, do it as a group, address some of the high-level issues, cut back on the rules, I think it would have been a much better outcome for the employer. But, evidently… the employer just went back to the old way, which was to call and call and call."
While the employees denounced the abusive conduct, nothing was done by the company, which is against the harassment legislation itself, says Bélanger.
"The legislation says that where there's a wrongful conduct of the employer that was brought to its attention, the employer has an obligation to have it stopped. And in this case, the employer did nothing."
Many workers are not happy with the actions taken by those responsible for workers' safety and wellbeing in the workplace – particularly HR.