Huge call centre company announces plans to closely monitor workers at home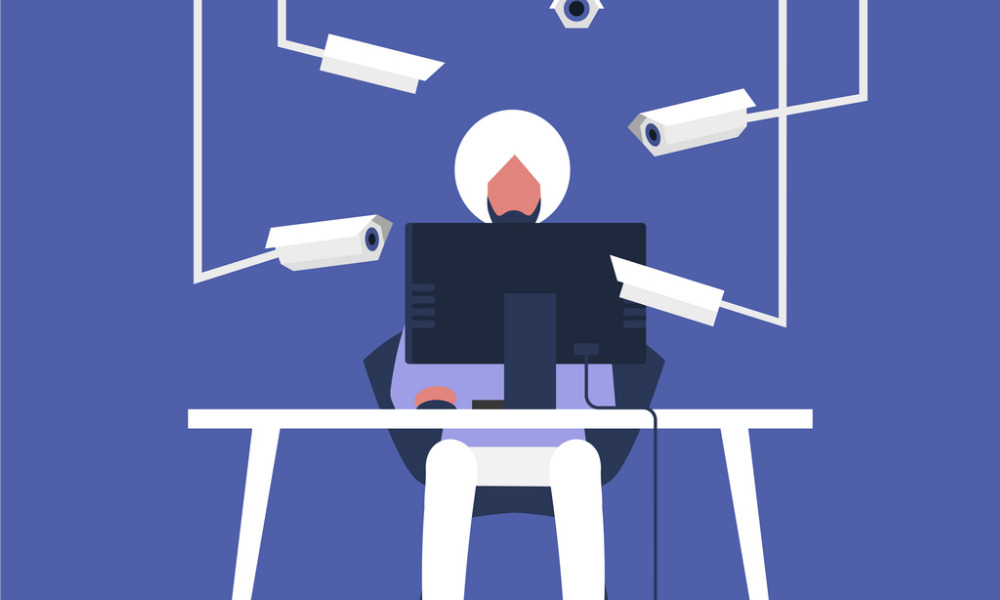 Global call centre company Teleperformance has alerted employees in the U.K. that it will use webcams to monitor workers who work from home.
The company has told some staff that it will install specialist webcams to check if remote workers are violating rules. The cameras are connected to an artificial intelligence system (ANI) that will randomly scan for breaches of work rules during a shift, according to the Guardian.
The webcam system "monitors and tracks real-time employee behaviour and detects any violations to pre-set business rules, and sends real-time alerts to managers to take corrective actions immediately," according to the report.
A still photo of the breach will be sent to a manager and the file will be stored up to 20 days. Possible breaches include "missing from desk," "detecting an idle user," "unauthorized mobile phone usage" and another person being in the workspace area.
Union resistance
In January, Albania's information and data protection commissioner released a decision stating that Teleperformance could not use webcams to spy on Albanian workers in their homes.
The finding came after workers' union Solidariteti filed a complaint against the invasive practice of camera surveillance late in 2020, says UNI Global Union in the U.K. After Teleperformance went to a work-from-home model due to the pandemic, it installed webcams in Albania but some management and workers protested against the move.
"Working from home does not mean working without rights, and the use of technology to monitor workers should be regulated by governments and collectively bargained with unions to protect workers' privacy," said Christy Hoffman, general secretary of UNI Global Union.
"Unfortunately, Teleperformance continues to steamroll workers' rights and refuses to negotiate with its unions."
The use of video surveillance by employers in the workplace has been a contentious issue for decades, says one legal expert, in addressing what's allowed by employers in Canada.
Is surveillance about productivity?
Emerging surveillance technologies designed to help employers monitor the productivity of staff are largely viewed by the public as unreasonable and intrusive, according to a University of British Columbia study released in 2020.
Technologies that aim to capture the physical activity of employees, such as cameras and movement trackers, are viewed as slightly more intrusive than digital footprint technologies, such as email AI analysis, despite the latter collecting more useful information from a productivity standpoint.
Also, the surveillance is not associated with workers' work productivity and task achievements, but is more about monitoring them or their bodies in the environment, says "An Empirical Assessment of the Intrusiveness and Reasonableness of Emerging Work Surveillance Technologies in the Public Sector."
"Ultimately we hope employers — particularly in the public sector — take a proactive approach to engaging with employees in advance of introducing these technologies, and work with public sector unions or professional associations to make the argument for why a technology should be used," said Carey Doberstein, an assistant professor of political science at UBC who co-authored the study.
"If they can come to a joint understanding of what is appropriate and what is not, workplace complaints and legal proceedings over privacy invasions will be less frequent and less likely to disrupt morale."
Many (90 per cent) employees working from home are open to their employer having visibility into their daily productivity, according to a recent U.S. survey.