Will virtual job fairs become the norm once the pandemic subsides?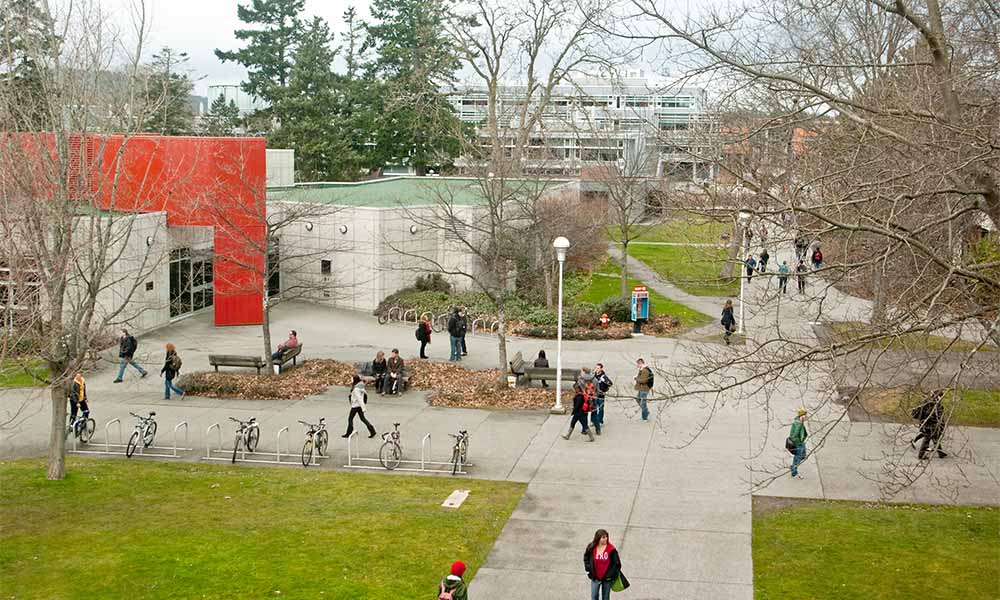 With COVID-19 putting face-to-face job interviews on hold, many in-person campus career fairs are also being sidelined.
As a result, many employers are actively pursuing digital options, spurred by the coronavirus outbreak, according to Mary Barroll, president of TalentEgg, an employment agency in Toronto.
"It's a big deal right now and I think everyone is exploring it. I've heard from employers that they're actively looking at the various vendors out there who provide those digital services. This has just accelerated the acceptance of it across a lot of industries and we're going to see a lot more of this even after we come through the COVID crisis," she says.
UBC embraces virtual environment
For the University of British Columbia (UBC), the coronavirus pandemic is an impetus to further its efforts with students. The school has been running one to two virtual recruiting sessions per week that involve recruiters hosting a webinar, says Kim Kiloh, director at the Centre for Student Involvement & Careers at UBC in Vancouver.
"Students can watch it either synchronously in the moment or, in most cases, it's also archived and they can come back to get the content later."
The school already had plans to offer recruiting events virtually to engage a wider audience virtually, she says.
"We had our first virtual session in the pipeline for March 2020, which we had been working on for several months, so it was very fortunate in terms of its timing and delivery."
For university students, virtual career fairs are becoming a good way to connect with employers looking to hire, says Kiloh.
"Students have been really appreciative of the opportunity to still connect with recruiters. They've been appreciative of recruiters also prioritizing the time and being able to offer some insight and advice around what the various industries are looking like. Of course, I think the situation depends a lot on the field; we know that some industries are actually in peak demand and trying to get more support and help, especially for essential services."
'Catalyst for change that was bound to happen'
Turazo, a virtual recruiting platform provider based in San Francisco, offers a career fair experience that is 100-per-cent digital, for employers to connect with students.
"Every campus is shut down, internship programs are being shut down and job offers are being rescinded, so we decided on our own to say, 'Hey, look, we have great networks of professionals in companies who may be hiring now,'" says Peter Cipollone, cofounder and CEO of Turazo.
"A lot of [employers] are going through a really bad time and COVID is basically a catalyst for accelerating a change that was bound to happen, especially around campus recruiting and job fairs that are just not productive enough."
The older concept of a careers weekend where employers fly recruiters out to different campuses is an inefficient process for everybody, he says.
"It's expensive, the return on investment is not great. And it also it tends to favour the very, very tippy top brands. So, for the next echelon down, which are fantastic companies, this is a way for them to bring the process, number one, to their brand; number two, to make it super convenient and scalable both for their students and their team. And also, just to increase the quality of the assessment data that they get in a much more efficient way."
Another benefit? Quality time. Typically, whether it's a campus event or a regional event, an employer working a booth next to a competitor will have only about 90 seconds to talk to a potential candidate, says Cipollone.
"[W]ith the [virtual] approach that we've taken, these are meaningful conversations," he says. "You're going to talk to somebody for 15 or 20 minutes to be able to go in depth and really give both sides the opportunity to meaningfully assess, 'Hey, is this for me?'"
Win-win for both sides of equation
Considering the busy lives of university students, providing a virtual way to connect fits into their lifestyle, says Cipollone.
"With almost everybody these days, young people are over-scheduled and so, what you get is that the students who show up are not always the students that [employers] would hope to see, so it's inconvenient and it's difficult for them to get to all events they want to get to," he says.
"By virtualizing it and taking the place and time element out of it, allowing the students to schedule these conversations on their own, you're much more likely to get people who are genuinely interested and really wanted to speak with you."
For employers, virtual career fairs also make sense from a bottom-line perspective, with reduced costs, says Cipollone.
"The other piece is that, because it's virtual, we see [employers] going from meaningful recruiting efforts on a handful of campuses, maybe two dozen, to hundreds. And for companies — especially companies that have invested a lot in diversifying their workforce, but maybe that message hasn't gotten out — this gives those companies an opportunity to showcase the great people of all kinds that work in their organization. And it makes prospects feel welcome when they say, 'Hey, there's somebody like me here, I wouldn't be alone.'"
The benefits of recruiting digitally are obvious during the pandemic, but for remote students, they're a godsend, according to Kiloh.
"UBC is a dual-campus environment: We have students in Vancouver and students in Kelowna and many have travelled to family homes and this is a way for them to be able to connect with this content [from] whatever time zone they're in and whatever physical location."
The virtual environment offers an interactive way for students and employers to connect, so that both sides gain something from the experience, she says.
A recruiter from Rogers, for example, was running through some of the company's first-stage interview screening approaches and he had the students give examples of how they might respond to a typical interview question, says Kiloh.
"They were able to answer that through the chat function and he was able to give feedback on some of the answers that were coming through and the themes and give advice on how to how to structure some of those typical interview questions such as 'Tell me about yourself,'" she says.
"Certainly, for students and for recruiters, people value that opportunity to meet face to face in some way, but the technology and the platforms have been secure and pretty successful for us so far."
The new norm?
Virtual career fairs will grow and prosper in the future, says Barroll.
"Many employers had already embraced some of the tools, for example, in video interviewing and in telephone screening as part of the process anyway," she says. "Now, it's going to be a much larger part of how they operate for sure. Looking forward, everyone is looking forward toward the new normal and finding digital solutions to support them in this process because we, at this point, we really don't know how long [the pandemic is] going to last."
But recruiting in person will survive in a post-pandemic world, she says.
"There's a great deal of benefit to be able to meet the person and to be able to interact with them, to assess them for fit, for their soft skills, for their capacity to communicate effectively and it's part of the socialization that's normal for any human interaction."
---
MTU SEES IMPRESSIVE RESULTS WITH 2018 VIRTUAL JOB FAIR
80%
number of participating students interested in attending another virtual career fair
58%
number of employers that tagged attendees for actionable next steps (pipeline, screen further or interview)
100%
number of employers that would participate in the MTU job fair again
Source: Michigan State University (MTU), Brazen