15 best practices to turn new hires into passionate, productive team players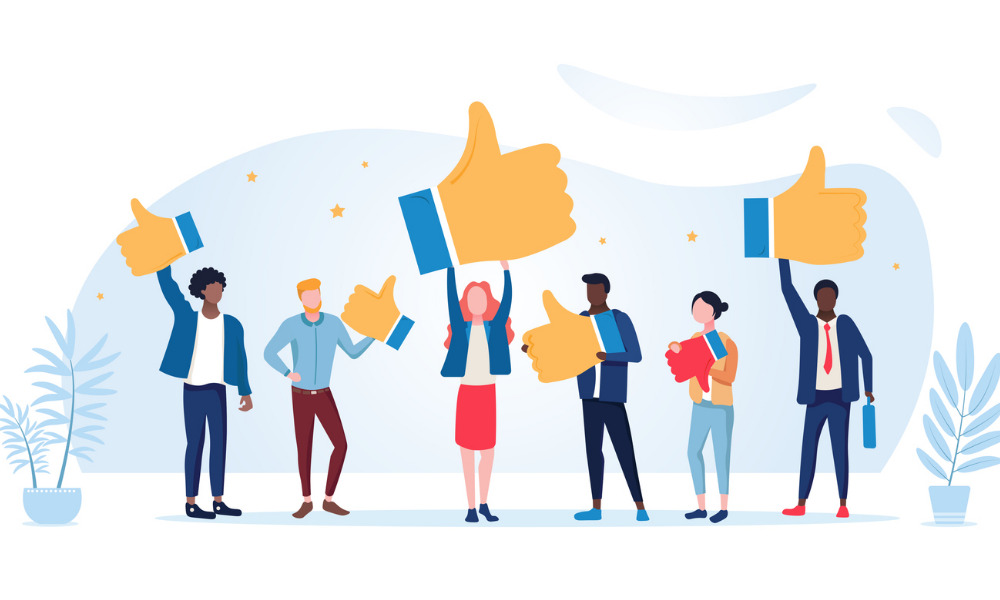 This article was produced in partnership with UKG.
It's all about making a great impression on your newly hired employees — and keeping it.
It's become a crucial element for employers when enticing candidates to join a workforce and knowing how to "wow" them when they arrive and keep them engaged.
Research shows that new hires who have taken part in structured onboarding with a positive employee experience in mind see higher job satisfaction and performance levels, along with lowered stress and greater commitment to the employer brand. Companies with effective onboarding can also see improved retention and quicker time to productivity.
As further proof, 69 per cent of employees are more likely to stay with a company for three years if they experienced great onboarding. In addition, according to Click Boarding research, organizations with a standard onboarding process experience 50 per cent greater new-hire productivity.
So, how do you foster that engagement, and when does it start? Ideally, every new employee should be excited from their first day — or even before their first day! Then, it's about making that person feel welcome by keeping the onboarding straightforward, efficient and user-friendly.
To that end, comprehensive people management technology should include automated recruitment and onboarding and functionality such as payroll, benefits administration, goal creation, performance assessment, and career development.
Best practices to 'wow' your new hire
There are 15 best practices when it comes to onboarding new recruits that can lead to passionate, productive team players, according to UKG's new white paper 15 Ways to Wow Your New Hires — and here we present five:
1. Ensure a seamless transition from application to new hire
Why make newly hired employees complete forms of personal information their first day on the job when they've already provided most of the data during the application process? This type of duplicate data entry can lead to frustration and not leave a good impression. With a comprehensive HCM solution, all the preliminary information collected in an online job application is automatically pulled into the appropriate fields within your employee database. You can even provide the new hire with a customized online welcome package.
2. Introduce new technology upfront
An online welcome package helps familiarize your new employees with your people management system before starting the job. It also means that a new hire's first day is all about learning the ropes, meeting key colleagues, and becoming an engaged member of the team — not figuring out how to work through complex documentation. A people management technology solution also functions as a central information portal, so new employees know exactly where to go for company news, forms, policies, and the employee handbook.
4. Create an onboarding schedule
Spend a little time in advance to plan out a schedule for new recruits. Map out everything from who the new hire needs to meet to what equipment they'll be assigned and key contacts. Having a concrete schedule ready to go for will ease the added stress on your workforce that comes with hiring a new team member and present your organization as a well-oiled machine right from the start.
3. Offer virtual/remote work options
Remote work has become the go-to for countless organizations, with many employees preferring it to working in the office or onsite. Furthermore, remote workers can be just as likely to thrive as their in-office colleagues — if not more so. This level of flexibility afforded with remote or hybrid work options can dramatically improve an employee's work-life balance. Even if full-time remote work isn't in the cards for a new hire, the choice of a day or two of work from home can make a significant difference in their perception of your organization. This small but impactful gesture may be an integral perk when deciding on their future there.
5. Have everything ready on day one
With a comprehensive people management software solution, everyone involved in the onboarding process can be automatically notified about an employee's first day; for example, the IT department might be tasked with setting up a new account for network access. Provisioning requests can be managed online, so all necessary equipment for the new hire is ready when they arrive. And automated task notification with built-in reminders keeps the entire process running smoothly.