Career includes 'tough decisions' at Suncor, wildfires and floods at Keyano College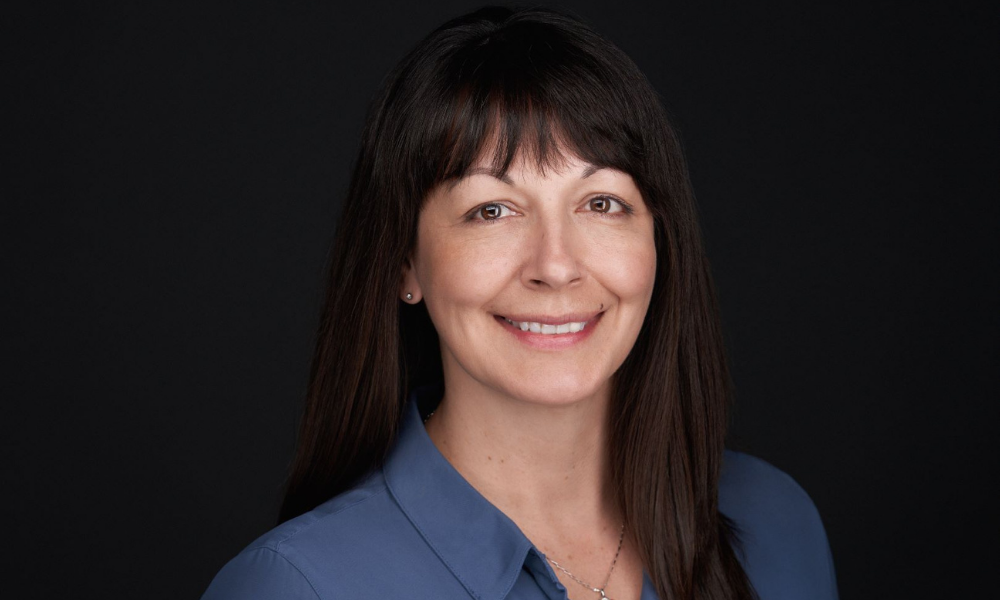 "Daunting" and "exciting" is how Suzie Johnson describes her decision to take on a newly created position at Bow Valley College.
The HR veteran will become the vice president of people, equity, diversity and inclusion (EDI) at the Calgary-based school in September.
"It's very exciting," she says. "In recent years, I've become quite passionate about EDI, and the importance of having an EDI focus in your organization."
As a member of the Métis Nation, Johnson says she is "honoured" to contribute to the advancement of the EDI program.
Employees should be able to bring their true selves to work and feel valued, she says, adding that "having EDI strategies, principles, policies and practice in place is how you can achieve that."
From the oilsands to college
In joining Bow Valley, Johnson continues several years in an academic setting, having previously worked at Keyano College where she most recently was executive director of HR at the Fort McMurray-based school for more than nine years.
Johnson grew up in Alberta's oilsands region and went on to attain an Honours Bachelor of Arts specializing in psychology from the University of Calgary. Upon graduation, she spent time working at an elementary school, along with working for a company that provided supervised visits for children in foster care.
But the work often kept her away from home, so when a job came up at Suncor, Johnson applied for and took on the role of accounting assistant.
"We thought that would provide a better, stable family life for our small family," she says. "Once I was in, I set my sights on human resources because I still wanted to be in a role where I was interacting and supporting people and their development."
Fortunately, Suncor ended up bringing Johnson into the HR team where she stayed for more than seven years, reaching the position of director of HR.
"I was very fortunate to work with a lot of exceptional leaders who mentored me and gave me opportunities to look at the various aspects of HR or the different functions within the HR profession. And then I progressed my career in various supervisory roles and manager roles," she says.
Johnson then decided to make a major career change in joining Keyano College in 2013 as executive director of human resources. She was familiar with the college, having attended after high school and worked on various training and development projects while at Suncor.
"I was quickly struck by how different the organizations are, even though they require the same foundational HR support," she says. "At Suncor, it's a business — they need to make oil and they need to make money. They still care about their people, they still want to have programs, policies and a culture in place that show that they value their people, but it's just done in a different way, on a larger scale [with a] different scope."
In contrast, the college is all about the students, says Johnson.
"The programs, policies and procedures we've put in place from an HR perspective, we always need to consider, 'OK, how does this impact the student? Will it impact the student?' Which might sound odd given that we're not specifically interacting with students... but we do from a support perspective, in that our faculty and our staff, they are front line with the students, so we need to make sure that the contribution that HR has is supportive of them."
Rewards and challenges in HR
Without a doubt, a highlight of Johnson's career in a leadership role has been supporting team members.
"That, to me, is the most rewarding part of being in human resources, and in HR leadership," she says.
"I always look for ways that I can see my team members achieve their goals and develop whatever success means to them… to be able to work with them to explore what they want to do, what opportunities they're looking for, and then see them set their sights on something and then make a plan, and then work with them to work that plan. When they achieve what they're looking for, it's pretty amazing."
Of course, there are also challenges, which was a common theme while Johnson was at Suncor. When the oilsands were booming, there was lots of opportunity, but during the low times of plummeting oil prices, it meant "tough decisions" around restructuring and organizational change, she says.
"To participate in those tough strategic decisions, essentially, that you know are going to have an impact on your… colleagues, it's difficult," says Johnson.
"But human resource leadership is key in those times to lead in a way that always considers the impact to the person and tries to minimize that impact to whatever extent we can."
Even at Keyano College there were obstacles to overcome, such as widespread wildfires in 2016 and major flooding in 2020, along with the COVID-19 pandemic.
"[It] had a huge impact on our community and our college community… and there was a lot of healing that had to happen," she says. "It's been quite challenging from the perspective of navigating through all of those events and trying to maintain a college community that's engaged and feels that we care about them and maintain that, and so on, but I think we've been successful… I certainly learned a lot."
HR's evolution over the years
Looking back over the years, the HR profession truly has transformed, says Johnson.
"When I started in HR... a lot of the work that HR teams were engaged in could be categorized as transactional. And there wasn't a... push to have HR teams engaged in strategic decisions or to be your partners or advisors."
But that has changed, with growing recognition that HR should be at the table, she says.
"That shift has, over time, now become where HR is viewed as an integral part of the organizations that they work in, to the extent where many organizations look at HR as playing a key part in strategy."
That's because businesses and organizations realize how important people are to their success, says Johnson, "and creating an engaged workforce where people feel valued essentially leads to higher productivity and better outcomes for any company."
It doesn't matter how small or large you are, if you can create that environment where people feel valued, and they can bring their true self to work, it's the best case scenario for achieving success, she says.