'Employers that are able to build a strong coaching culture have almost double the possibility of becoming a high-performing organization'
Coaching will become a much more integral component of a successful company's strategy, according to an expert.
"As part of that shift to HR 3.0, coaching is moving out of being just a tactical tool or a one-off element: 'Hey, let's find a coach for an underperforming CEO or operations director, let's get them to work with one coach for six or 12 sessions,'" says Timothy Tiryaki, executive coach and founder of the Maslow Centre for Executive Leadership in Vancouver.
"It's being acknowledged that we need to revisit our leadership culture; we need to change our paradigm and therefore one of the biggest tools used is bringing in more coaching philosophy into the organization."
Tiryaki is one of the featured speakers during the upcoming HRD Learning & Development Canada one-day virtual event on March 25.
Businesses can prosper by "building a holistic coaching strategy, which is helping their leaders become coach managers, coach leaders and there's a culture change element into that as well," says Tiryaki.
"I'm noticing that more and more in the core strategic plan, there's an element on people and culture strategy. It's frequently seen that there's an element of 'How do we use and leverage coaching more?'"
One of the early adopters is Microsoft, which decided to make the shift and adopt teaching into all aspects of the business.
"A couple of years back, [they] relaunched their whole leadership philosophy... around what they also called 'coach care,' where their managers are going to be coaches for their people," says Tiryaki.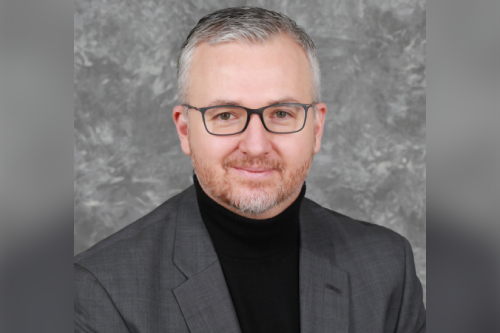 Timothy Tiryaki
As a coaching and culture change expert, Tiryaki has been busy as more organizations adopt this approach.
"Doctors of BC, a not-for-profit governmental organization, has mandated us to coach 43 of the full leadership group that includes their C-level, their CEO, the full executive, and anyone that's managing people to go through this eight-month culture coaching program as part of their culture transformation," says Tiryaki, who is also involved in another project whereby 66 vice-presidents are being regularly coached over a six-month period.
"Building a culture of coaching, it's a multidimensional approach to bringing in external coaches, empowering internal coaches and training leaders to become coaches. And also adding group coaching so the managers can go through peer-to-peer learning opportunities in those group dynamics as well," he says.
Sleeman Breweries and Canadian Blood Services have seen the benefits of new coaching programs.
For many companies, adopting the coaching culture has brought dividends, he says.
"Almost all of the participants found a great sense of relief of having someone to support them during implementation for motivation and engagement because companies were all very good at doing plans, they are great and understanding the situation the gap and putting forward a plan, but when the plan comes to execution, you start bumping into complex people dynamics; getting things done through people, which is about the culture. Offering this ongoing support at a mass scale helps with a transformation."
With the move to a coaching culture, the bottom line is improved, according to a study done by the International Coaching Federation (ICF), says Tiryaki.
"In the research, organizations that were able to build a strong coaching culture had almost double the possibility of becoming a high-performing organization. This high-performing aspect, together with that people focus, that's exactly what HR leaders need to understand and help organizations get towards. That's why coaching is important."
For employers keen to improve employee engagement, developing a coaching culture may be just the answer, according to research from the United States.