Internal promotion rate for HR is 51 per cent above national average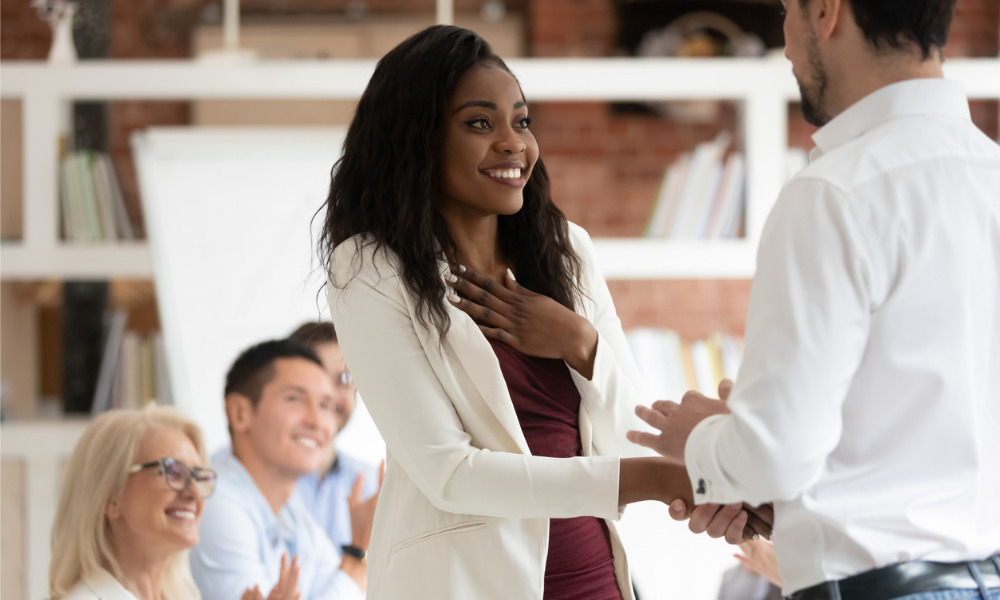 Do some jobs lead to faster promotions than others? The answer is yes, according to LinkedIn.
Product managers have the highest internal promotion rates in Canada, sitting 120 per cent above the national average. They're followed by marketers (68 per cent higher) and accountants (51 per cent higher).
The promotion rate reflects the number of LinkedIn members who added a new, higher seniority position at the same employer to their profile in a job function, divided by the total number of members with an active position in that job function, according to Riva Gold, news editor at LinkedIn.
Encouragingly for Canadian HR Reporter readers, HR comes in fourth with an internal promotion rate that's 51 per cent above the national average.
Other top jobs include program and project management (43 per cent above) and finance (39 per cent).
However, a 2018 survey found that a better job title didn't always come with a bigger paycheque.
Top industries, locations
The top three industries where Canadians are most likely to be promoted are:
finance (46 per cent higher)
media and communications (39 per cent higher)
software and IT services (39 per cent higher)
These rankings have been generally stable — even during the pandemic, says LinkedIn, as all three top industries have held a spot at the top since 2019.