Millennials appreciate opportunity, flexibility of new roles: Experts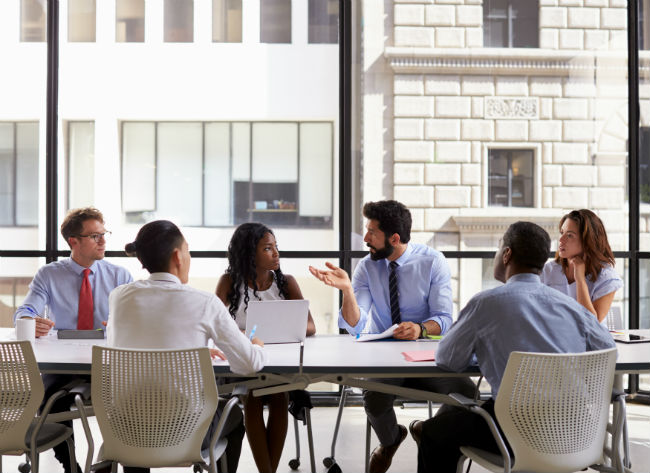 (Note: This article originally appeared in Canadian HR Reporter Weekly, our new digital edition for subscribers. Sign up today to make sure you don't miss future issues: www.hrreporter.com/subscribe.)
These days, a better job title doesn't always come with a bigger paycheque, according to a survey from staffing firm OfficeTeam.
Nearly half of Canadian HR managers (47 per cent) said it's common for their company to offer employees promotions without salary increases — that's up 22 percentage points from a similar 2011 survey.
Fourteen per cent said it's very common (compared to two per cent in 2011), 33 per cent said it's somewhat common, 20 per cent said it's not common at all, while 33 per cent said they don't offer promotions without raises — compared to 52 per cent in 2011.
So, what's behind the change in strategy?
Companies have become a lot more attuned to what it is that people are looking for in their career, what drives employees, said Koula Vasilopoulos, a district director at OfficeTeam.
"As a result of that, companies have become a little more progressive and innovative in how they're handling different situations," she said.
"When you look at the population in the workforce today, with the millennials, the gen y — their drivers and what's important to them are a little bit different than some of the other generations, and companies are really dialing into that and creating structures for individuals relative to their career growth and progression that isn't just tied to a pay raise."
There are a lot more millennials in the workforce these days, said Janet Salopek, president and senior consultant at Salopek and Associates in Calgary.
"We know more about millennials today than what we did seven years ago, and what we know is they're not motivated primarily by money," she said. "What they're really looking for is the right match, so a job that really inspires them and is aligned with their values and allows them to have good work-life balance, to a large extent. So I think employers are paying attention to that and, as a result, when they have a promotion for an employee, they don't necessarily have to offer them more money if they can offer other them things."
The trend is also seen in conservative salary increases over the last few years, said Rowan O'Grady, president of Hays Canada in Toronto.
"Companies are feeling good about the economy and their own company's position about it right now, but not so much that it's converting into increases in salary," he said, citing continued uncertainty since the oil price crash and the uneven North American economy.
"There's pressure to respond to requests for a career progression amongst a team, but (employers are) not feeling like they're in a position where they can really put their money where their mouth is and commit financially because they might not be able to get out of that and they might regret it afterwards."
In addition, a top reason for staff turnover is a lack of career progression being offered, so "it's not much of a surprise companies are having to offer promotions and changes in title," said O'Grady.
Employees on board
More than half (55 per cent) of professionals said they'd be willing to accept an advanced title that doesn't include a raise, found the survey of more than 300 HR managers and 1,000 workers.
For many individuals, career growth and progression is their number one priority, said Vasilopoulos.
"They want to really feel like they are contributing in a meaningful way. Title is very important, and scope of responsibility, and that in itself can make the individual feel like they're progressing nicely. The kicker for them isn't always the pay raise," she said.
"People are adding in perks that have a cost to the company but aren't necessarily visible on a paycheque, like increased vacation time or flexibility or work-life balance, the ability to work remotely — those types of things are more and more part of compensation structures versus just the financial remuneration."
Learning is the new loyalty, said O'Grady.
"If you're learning and feel like you're progressing professionally… you're expanding your experience, then you will be loyal to the organization that can give you that," he said.
"People feel that career progression is about personal and professional development, which is connected to learning new things, being given new challenges, and a lot of that learning comes from either they've got a boss who they feel they can learn from that person or they've been put on a new project or they've moved jobs — to a different department."
Millennials see these promotions as an opportunity to grow in their careers, and can leverage on that experience and take it elsewhere when they leave, said Salopek.
"They're quite OK with potentially taking an advancement without an increase in pay if they're getting some additional things, like flexibility in the workplace, an opportunity to work from home, maybe an opportunity to travel, definitely learn something new. And, in a couple of years, they're going to move on and they're going to leverage that."
Doing it right
When it comes to giving these promotions, clarity, communication and transparency are critical, and really making sure you talk to the workers about the structure of the compensation plan, while letting them know you want to recognize their efforts and successes in different ways. Sometimes, it doesn't have to be financial, said Vasilopoulos.
"It is really important for employers to be showing appreciation for the employee's efforts. I know it sounds really basic but it's a fundamental element of motivation. Top performers truly thrive on being recognized for excellent work, and they'll remain loyal and proactive if their manager is really honouring their achievements."
It's also a good idea to tell that person what they would need to do achieve if there is an opportunity for a financial increase down the road, she said.
"If you simply aren't in a position where you can provide a financial increase currently, then is it possible to revisit that in six months once you've had an opportunity to review their performance? Or can you provide them with some specific things they would need to achieve in order for them to qualify for something?"
When it comes to the communication, it's about delivering the full message and making sure the new position is described properly, said Salopek, "so people can understand and appreciate 'Is this a match for me?' Because that's going to be important, and also saying what comes with that as far as your total offering, with respect to not only compensation but potentially aspects of work, like 'Can you work from home in this job? Is there flexibility? Is there travel?'"
A lot of employers make the mistake of giving a promotion because they feel they should, but the position doesn't really change, so the person isn't challenged or learning anything new. And if there's no accompanying increase in pay, it's not a good short-term approach, said O'Grady.
"We recommend companies don't worry so much about job title and focus more on 'How can I help this person with their learning and development?' And that doesn't have to be training, it could just be a new challenge," he said, such as moving to a new department.
Another potential mistake is employers offering salary increases to entice new employees, but not offering any to existing staffers, he said.
"That is a really dangerous place to get to because the most demotivating thing for employees… is discovering that the new guy is being paid more than you are, even though you've been there for five years and that person just joined — particularly if the company recently said to you 'Here's a promotion, we can't afford to pay extra.'"
A more positive step is to link a promotion to a performance-related bonus that the person was not getting previously. For example, offering a five or 10 per cent bonus with the achievement of two or three objectives, said O'Grady.
"Then, at least, it's a two-way street — the employer feels like 'I would actually be happy to pay this out if you achieve these things,' and the individual can feel… 'I know I will be getting something in the future and I feel confident I can do this.'"