Some provinces shutting down government while businesses stay open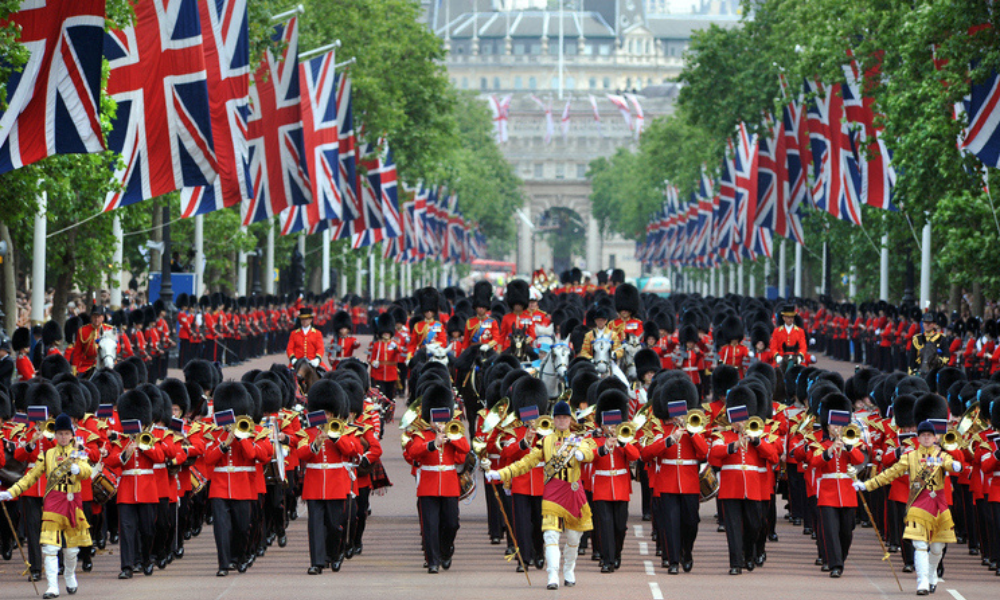 Queen Elizabeth II's state funeral will be held on Sept. 19, and while Ottawa has announced it will mark the day as a holiday for federal employees, the same decision has not been uniform among provinces.
"There are still a few details to be worked out, but declaring an opportunity for Canadians to mourn on Monday is going to be important," said Prime Minister Justin Trudeau on Tuesday.
"We will be working with the provinces and the territories to try and see that we're aligned on this."
Here's a look at what the provinces have decided to do that day, from west to east:
The Yukon: The Yukon will be observing the National Day of Mourning as a one-time holiday for territorial public sector employees. K–12 public schools and other public-facing services in the territory will be closed on Sept. 19.
Private sector employers and organizations and other levels of government are encouraged to observe the day in ways that are suitable for their employees and operations.
British Columbia: Premier John Horgan will follow the lead of the federal government in observing the national day of mourning to mark the Queen's funeral.
The government has advised provincial public-sector employers to mark the day "in recognition of the obligations around federal holidays in the vast majority of provincial collective agreements".
K-12 public schools and public post-secondary institutions, and most Crown corporations will be closed. Meanwhile, the government has advised private employers to find a way to recognize or reflect on the day in a way that is appropriate for their employees.
"This will be a national day to reflect on the incredible life of Canada's Queen and the longest-serving monarch in British history," says Horgan.
Nunavut: Following Ottawa's lead to declare Sept. 19 a National Day of Mourning, all government offices and agencies will close for the day. Private employers are welcomed to follow suit but are not required to do so.
Alberta: The province has declared Sept. 19 as a provincial day of mourning. Albertans are invited to participate in an outdoor ceremony in honour of Her late Majesty at the Alberta legislature at 10 a.m., that will begin with a moment of silence.
Workplaces, schools, offices and retail stores are encouraged to also observe the moment of silence.
"I strongly encourage employers and schools to appropriately mark this sombre and historic occasion," said Premier Jason Kenney.
Northwest Territories: The Northwest Territories will not be making Sept. 19, 2022 a statutory holiday or a holiday for public service employees. All government offices and service locations will be open for business as usual.
"Our public service is much broader than in other jurisdictions and providing an additional holiday at this short notice would have far-reaching service delivery implications," said the government.
Saskatchewan: In Saskatchewan, while Sept. 19 is being proclaimed as "a day in tribute and commemoration of Queen Elizabeth II," it has not been designated as a provincial public statutory holiday.
"Her late Majesty's seven decades of selfless public service is an honourable legacy," Premier Scott Moe said. "We will pay tribute to her incredible dedication and commemorate her 70-year reign in a memorial service in our capital city — the Queen City."
Manitoba: In Manitoba, all non-essential government services and offices will be closed for that day. However, schools will remain open and classes will be in session, and child-care facilities will also be open. The health-care system will continue to operate as usual.
But Premier Heather Stefanson is encouraging all schools to observe a moment of silence on the day.
"I encourage all Manitobans to take a moment to reflect on her late majesty's special relationship with our province and her countless contributions to our country and the entire Commonwealth," said Stefanson. "Queen Elizabeth II had a remarkable reign and an unwavering commitment to service and duty. May she rest in peace."
Ontario: Ontario won't declare Sept. 19 as a holiday in the province but instead mark the day as a "Day of Mourning."
Ontarians are encouraged to observe a moment of silence at 1 p.m. on that day, said Premier Doug Ford.
"This will give all Ontarians an opportunity to reflect on the remarkable life of Queen Elizabeth II and her unrelenting commitment to service and duty. It also allows students to be in school learning about the many contributions the Queen made to the people of Ontario, Canada, and the entire Commonwealth, as well as the accession of King Charles III."
Quebec: Quebec will hold a commemoration day but there won't be a holiday on Sept. 19.
"I think about the students and I wouldn't like them to miss school, we've had enough with the pandemic. I think it's not a good idea to close schools or put parents in a position where they wouldn't be able to work," said Premier François Legault, according to Global News.
Newfoundland and Labrador: Newfoundland and Labrador is declaring Sept. 19, 2022 as a day to honour the memory of Queen Elizabeth II. That day, provincial government offices, schools and other entities will be closed.
"The passing of Her Majesty, Queen Elizabeth II marks a loss to many Newfoundlanders and Labradorians," says Premier Andrew Furey,. "Declaring a day of honour provides us with the opportunity to reflect on the many ways she steadfastly served our province and country these past 70 years. May her memory live on as a reminder of her tireless service and dedication."
Businesses and other organizations in the province are encouraged to commemorate the late queen in a manner that works best for them.
New Brunswick: Government offices and schools in New Brunswick will be closed on Monday as part of the National Day of Mourning.
The day will be treated as any other holiday for management and non-union employees in central government departments and agencies, as well as the anglophone and francophone public school systems. Collective agreement terms and conditions for holidays will apply to unionized employees in these workplaces.
Meanwhile, the holiday will be optional for private sector businesses and employers.
Nova Scotia: In Nova Scotia, provincial government offices, public schools and regulated child care will be closed on Monday. But healthcare services, appointments and procedures will remain operational across the province.
Businesses will have the choice, as they do on other occasions, to remain open, according to the government.
Prince Edward Island: Sept. 19 will be a one-time statutory holiday in Prince Edward Island. Provincial government offices, schools in the Public Schools Branch and la Commission scolaire de langue française will be closed for the day.
The government, meanwhile, recognizes that many essential services and some employers will need to continue to operate as scheduled. It reminded these employers that the Employment Standards Act has provisions for employees who work on statutory holidays.