'We want them to stay by making it easier for them to choose Canada as their permanent home'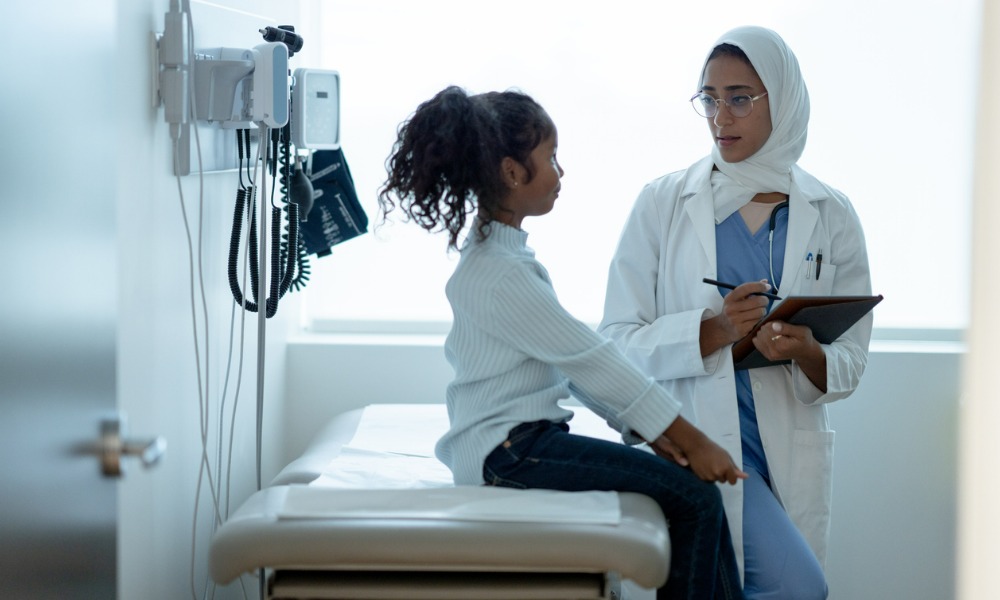 The federal government is looking to attract foreign-trained doctors by making it easier for them to get permanent residency in the country.
Immigration, Refugees and Citizenship Canada (IRCC) is exempting from the current residency requirements physicians who work in a fee-for-service model with public health authorities.
"In my home province in particular, foreign-born physicians have been helping to keep families healthy and to take care of our aging population. Their skills are critical resources in our community, and it does not take long before they become our neighbours, friends, and fellow community leaders," says Sean Fraser, minister of immigration, refugees and citizenship.
Read more: Ontario calls on Ottawa to improve immigration rules to address labour shortage
Just this year, IRCC has accepted over 8,600 temporary and permanent resident applications from foreign nationals intending to work in the health sector. In 2021, IRCC approved work permit and work permit extension applications for over 2,500 specialized physicians, 620 nurses, and 550 nurses' aides and orderlies.
"Physicians resettling here in Nova Scotia or in other parts across the country is a win-win situation," says Fraser. "The measures announced today signal to these physicians that we want them to stay, by making it easier for them to choose Canada as their permanent home."
The federal government admits that some physicians have faced barriers in accessing permanent residence through Canada's flagship programs for skilled workers managed under the Express Entry system. This is because the "fee-for-service" model used in Canada for health care professionals is outside of the traditional employer-employee relationship.
As a result, some physicians are currently considered self-employed, leaving them unable to meet the eligibility criteria of the economic pathways for permanent residency, according to the government.
Read more: Northwest Territories revises rules for immigration program
IRCC continues to prioritize temporary resident work permit applications for essential workers in health care. As of June 2022, roughly 4,300 permanent residents were admitted under the health care streams of the time-limited Temporary Residence to Permanent Residence Pathway.
Recommendations
Recently, the Canadian Medical Association (CMA) urged the federal government to put immediate focus and attention on stabilizing and rebuilding the country's health care system. Currently, all 13 provinces and territories are prioritizing health care, budgeting an average increase of 4.4 per cent in health spending, five times higher than the overall average budget increase, according to a CMA report.
"As Canadians from coast to coast to coast go without timely access to health care and exhausted providers struggle to keep up with demand, governments continue to debate who's responsible for paying for health systems," says Alika Lafontaine, CMA president.
"What's being lost in this discussion is that health care is about people: the people who need care and those who provide it. This new analysis shows that governments have more in common with respect to their health system goals than they may realize. We believe it's time for the federal and provincial/territorial governments to work together to redefine health care in Canada."
Read more: Health workers call for government intervention to revive ailing system
The CMA strongly recommends that Ottawa:
increase the Canada Health Transfer to better support provincial/territorial health systems
establish a pan-Canadian licensure model to enable physician mobility
scale up collaborative primary care to foster greater collaboration among health workers and improve access to care for patients
create a national health human resources strategy to plan for recruitment and retention of health workers
Things have been bad for doctors in Canada. Nine per cent of doctors have had suicidal thoughts but have never attempted to take their own life while about one per cent have attempted suicide, according to a report from Medscape. Also, 53 per cent of physicians and medical learners have experienced high levels of burnout, according to a report from the CMA released in March.
Read more: One in 10 doctors have had suicidal thoughts
And numerous health-worker organizations have called for the federal and provincial governments to step in to address Canada's ailing health systems.
"The real shared experience across health-care workers and professionals is that the level of burnout is to a point now where it's really starting to threaten the sustainability of the system," Dr. Katharine Smart, former president, CMA, in March.