Survey finds most employers looking to immigrants for recruitment needs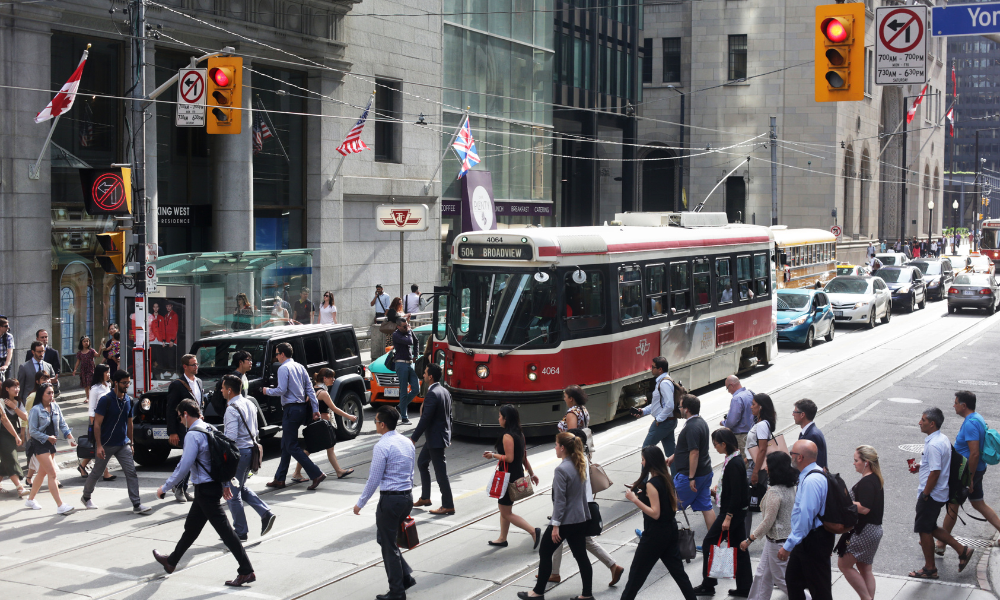 Ontario's Premier Doug Ford is looking for the federal government for improve immigration rules in the province amid the ongoing labour shortage.
"We need more skilled workers to help fill the gap here in Ontario and across the country," said Ford in a statement to the Toronto Star.
The premier wants more choice and flexibility from Ottawa, as well as faster processing for workers. Currently, processing takes about 26 months, with "express" taking 18 months.
In February, Ontario introduced legislation that would ensure that workers from other provinces can get their credentials processed within a service standard of 30 business days.
Ford is seeking support from the 12 provincial and territorial leaders to join the call.
"I know the other premiers agree that provinces can't do this alone. We need the federal government to work with us to tackle the labour shortfall to help ensure our economy remains strong during these challenging times," he said.
This year, Ontario has received 9,700 workers via immigration, compared to the 18,000 workers the government was hoping it would be allocated. Ontario has 378,000 jobs that are unfilled, mainly in health care and construction, according to the government.
With the agreement between Ontario and the federal government on immigration up for renewal this fall, Ford is hoping to negotiate for increased workers. The premier also wants more say in the types of job skills they process.
In October 2021, Ontario also announced plans to make it easier for immigrants to find jobs in the province.
And In February, Ford called on the federal government to let people seeking refuge from Ukraine come to the province. In March, Ottawa announced it is opening a new immigration stream for Ukrainians who want to come to Canada either on a temporary or permanent basis.
Employers want immigrants
A majority of Canadian employers are looking to the immigration system to address ongoing labour needs, according to a report from the Business Council of Canada.
With 80 per cent having trouble finding skilled workers, two-thirds are recruiting through the immigration system while the rest hire immigrants who have already relocated to Canada.
"Canada's success in attracting newcomers from every corner of the globe is one of our country's greatest competitive advantages," says Goldy Hyder, president and CEO of the Business Council of Canada. "In addition to enriching the social and cultural fabric of our communities, immigrants bring valuable knowledge, skills and experience that contribute to economic growth."
A further 63 per cent expect to increase their usage of immigrant worker over the next three years, finds the survey of 80 member companies of the council, which collectively employ nearly 1.65 million Canadians in more than 20 industries, conducted in the first quarter of 2022.
While the top reason for recruiting workers through the immigration system is to address labour shortages, employers are also doing it to:
leverage newcomers' global experience, knowledge and networks (80 per cent)
accommodate business growth (67 per cent)
increase workforce diversity (56 per cent)
better serve diverse clients (26 per cent)
replace retiring workers (24 per cent)
In April, the federal government announced it will resume Express Entry draws, and invitations for candidates to apply for permanent residence are set to begin early this month.