Retailer to compensate store associates with 8 hours of pay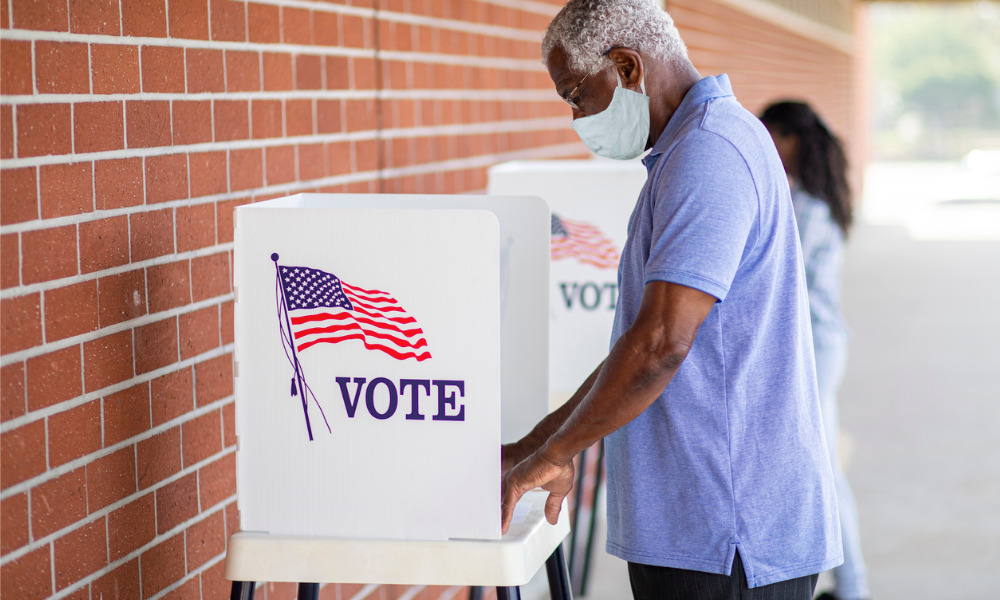 Old Navy has announced that it will pay its store employees in the U.S. to work the polls on Election Day in November later this year.
The clothing retailer is encouraging its 50,000 field employees at more than 1,000 store locations in the U.S. to apply to serve in their communities, and giving them the means to do so.
"We are constantly inspired by our store teams, with their passion for community work and fostering a sense of belonging both in and outside of our store walls. Every voice in this country matters and deserves to be heard at the polls, and if we at Old Navy can be even a small part of making that process more accessible to the communities we call home, we are on board," says Nancy Green, head of Old Navy.
Old Navy will compensate store associates who serve as poll workers with eight hours of pay, in addition to compensation from their local jurisdiction.
Poll worker shortage
The U.S. is currently facing stark staffing challenges amid the COVID-19 pandemic, according to a report from the Guardian.
In March, 800 poll workers in Palm Beach County, Fl., didn't show up for their scheduled precinct shifts, which caused many locations to open late, if at all. In Milwaukee, Wisc., ahead of the April primary election, only five out of 180 polling locations opened because of poll worker scarcity.
In July, the Maryland Association of Election Officials reported a poll worker shortage of nearly 14,000 people, referring to the lack of workers as an "emergency situation."
While the global pandemic rages on and protests continue around the world, a majority of workers expect CEOs to take progressive stands on addressing racial and equality concerns, according to a survey by a public relations company.