Stuart Rudner, partner in Miller Thomson LLP's Labour and Employment Group in Toronto, fields questions from readers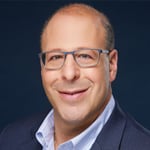 Question: A recently terminated manager said British Columbia Employment Standards informed him he is entitled to overtime pay as there was no written agreement averaging hours worked. Aren't managers excluded from overtime entitlements? Can he claim overtime now only after he has been terminated? Should we implement an averaging agreement for management positions?
Answer: Employment standards legislation sets out maximum hours of work on a daily or weekly basis. Once those thresholds have been reached, employers will be required to pay overtime, or provide time off in lieu, typically at the rate of 1.5 times the regular wages. The specific details with respect to the hours thresholds and other aspects differ slightly from province to province.
Typically, managers and supervisors are excluded from some portions of the employment standards legislation, including those dealing with hours of work and overtime. However, one of the issues that frequently arises is how to determine whether someone is truly a manager or supervisor.
In B.C., a manager is defined as "a person whose principal employment responsibilities consist of supervising or directing, or both supervising and directing, human or other resources, or a person employed in an executive capacity."
Employment standards boards and courts will consider the nature of an individual's duties, as opposed to her official title, in order to determine whether she is truly employed in a supervisory or managerial capacity.
According to the B. C. Ministry of Labour's website, the employment standards branch will consider:
•How much can the individual, on her own or otherwise, materially and substantially affect the employment conditions of those for whose work they are held responsible by the organization?
•What kind of responsibilities does she have with regard to company resources, even if there are certain checks on her authority?
According to B.C. Employment Standards, managers will typically have the ability to act independently and make decisions using their own discretion, and they provide the following examples: Ensuring company policies are followed; authorizing overtime, time off or leaves of absence; calling employees in to work; altering work processes; establishing or altering work schedules; training employees; committing or authorizing the use of company resources; and managing a budget.
This is a partial list of criteria, but not exhaustive. As stated above, an individual's title, as well as her form of payment — salary as opposed to hourly — will not be determinative. It is the true nature of the job duties that matters.
Many employers make the mistake of assuming anyone paid by salary is not entitled to overtime, or anyone who is called a manager or supervisor is similarly disentitled. As set out above, employment standards branches and courts will look beyond titles and formalities in order to assess the reality of any particular employment relationship.
B.C. allows for averaging agreements, in which the employee and the employer agree to average the employee's hours of work over a period of several weeks in order to determine their eligibility for overtime pay.
This makes sense for individuals who work irregular or sporadic hours and may be several hours below the threshold one week and above the threshold the next. However, for individuals in true managerial positions, there would be no need for such an agreement, as they would not be entitled to overtime pay in any event.
Question: Does an employer have a larger severance obligation to a relocated employee? Is there a period of time that can elapse after asking an employee to relocate before dismissing her under standard notice requirements?
Answer: There are two possible ways in which an employee who has been forced to relocate can seek additional compensation at the time of dismissal: A longer notice period or direct compensation for expenses.
There is no exhaustive list of factors to be taken into account when assessing the amount of notice owed in a particular situation. This applies to situations where there is no enforceable contractual provision setting out exactly what is required, in which case the common law requirement of reasonable notice will apply.
Employers should ensure every employee signs an employment agreement which specifies the notice obligations, so this uncertainty can be avoided. If the clause is enforceable, an employee will be precluded from seeking a longer period or additional compensation in light of her relocation or other factors.
In the absence of such a contractual provision, inducement and relocation are factors which the courts can consider in assessing the amount of notice required. In the well-known case of Wallace v. United Grain Growers Ltd., inducement was considered to be a factor even 14 years after hiring. Inducement, or the requirement that an employee relocate, can be used to lengthen the common law notice period.
The obligation of an employee to relocate can also result in an award of compensation for moving costs in certain circumstances.
There is a fairly fundamental legal principle that will apply: A party to a contract may be liable for damages arising out of the breach of that contract to the extent that they flow reasonably and foreseeably from the breach.
In other words, were the damages claimed reasonably foreseeable, and therefore "part of the deal"?
A contract can provide for such or defeat such a claim, depending on its wording. In the absence of a contract with relevant provisions, the courts will attempt to determine what the parties intended.
Claims for reimbursement of moving costs have been upheld in many cases.
That said, some courts have taken the approach that an individual would have to move to obtain new employment even if proper notice had been given, and reimbursement of moving costs should therefore not form part of any award for pay in lieu of notice.
Much will depend on the circumstances and the explicit, or implied, agreement of the parties.
As is often the case, a properly drafted and executed employment agreement can address this type of issue and eliminate the uncertainty.
Stuart Rudner is a partner in Miller Thomson LLP's Labour and Employment Group in Toronto. He can be reached at (416) 595-8672 or [email protected].