Government waiving fees, providing financial aid to attract professional nurses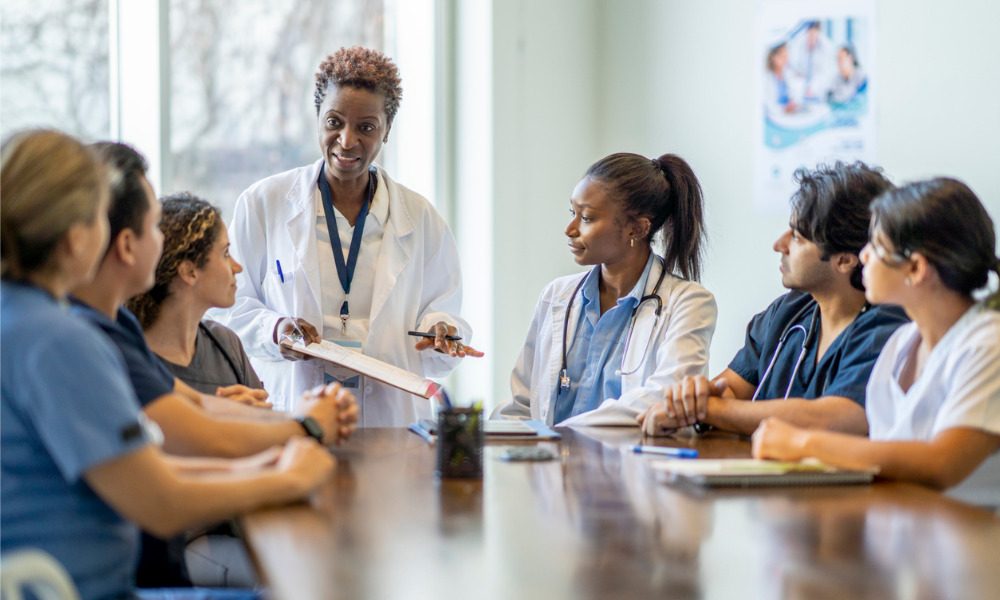 British Columbia is making it easier for nurses to come and work in the province.
The government will now be covering application and assessment fees for internationally educated nurses (IENs), saving them a total cost of more than $3,700.
"Supporting nurses is key to our work to making health care accessible to all British Columbians. Still, the demand for nurses is outpacing the supply," says Premier David Eby.
"There are talented and skilled nurses with the right experience who want to practise in B.C. and support high-quality care, but they are kept on the sidelines by an expensive and complicated registration process. Whether a nurse was trained in or out of the province, we are ready to welcome those who are ready to care for British Columbians."
In September last year, Immigration, Refugees and Citizenship Canada (IRCC) also announced it is exempting from the residency requirements foreign-trained physicians who work in a fee-for-service model with public health authorities.
Returning nurses
B.C. is also no longer requiring nurses looking to return to practice to pay a $300 application fee. On top of that, the government is providing these nursing practitioners more than $4,000 in financial support to cover assessment and eligible travel costs.
Nurses returning to practice will also be eligible to access as much as $10,000 in bursaries for any additional education required for returning to practice.
"By removing the barriers for more nurses to join our health-care workforce, we are ensuring that people throughout the province have greater access to the health services they need, when they need them," says Adrian Dix, minister of health. "Our government will continue to take action to recruit and train more health-care workers to meet the health-care needs of British Columbians. In creating more accessible careers for nurses in B.C., we are delivering on our commitment to build a sustainable health system for many years to come."
These come following reports about nurses in Canada being overworked, according to the Canadian Institute for Health Information (CIHI). When it came to working extra, 236,000 or 21 per cent of the overall health-care workforce has put it in extra work regularly — but not all of it is being compensated: they averaged 8.2 hours per week of paid overtime and 5.8 hours per week of unpaid overtime, it says.
And 75 per cent of nurses intend on leaving the industry in the next 12 months, according to another study from Blu Ivy Group.
Welcome development
On Facebook, the BC Nurses' Union says it is pleased to see the provincial government building on its efforts to help streamline the process for internationally educated and trained nurses to find work here in B.C.
"We know that these nurses bring valuable experience, skills and knowledge to a health-care system that is in desperate need. We are optimistic these investments to remove barriers for not only IENs but also those interested in returning to practice will encourage qualified nurses to stay in the profession they love and help to provide care to patients across the province."