'When we elevate our healthcare workers to hero status, we ignore their humanity'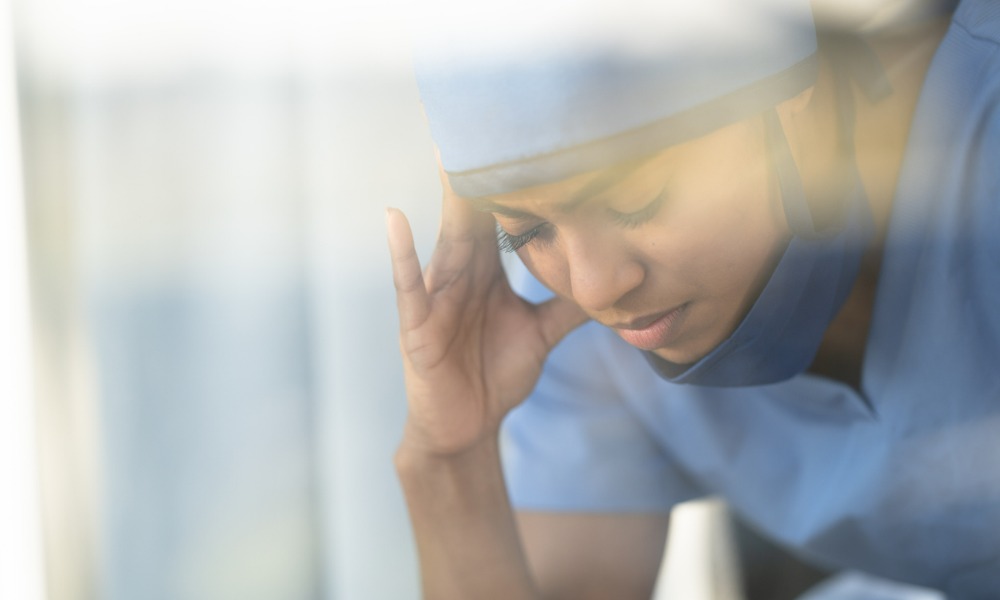 Because of their current situation, many healthcare workers are ready to leave the profession entirely next year.
Overall, 75 per cent of nurses and 69 per cent of doctors intend on leaving the industry in the next 12 months, reports Blu Ivy Group.
"We've lauded our healthcare workers as frontline heroes risking their lives and sacrificing their well-being to keep us safe. But the truth is that they are human — just like us," says Stacy Parker, managing director, and co-founder of the Blu Ivy Group.
"When we elevate our healthcare workers to hero status, we ignore their humanity. Heroes don't need our help, but humans do. Working under such punishing conditions has taken a toll, and many have reached their limit."
In September, Immigration, Refugees and Citizenship Canada (IRCC) announced it is exempting from the current residency requirements physicians who work in a fee-for-service model with public health authorities.
Currently, the system is in a state of chaos, according to workers responding to the Blu Ivy survey.
The public is unaware or willfully ignorant of the disaster that the healthcare system is, says one nurse. Meanwhile, one doctor raised concerns over underfunding, burnout, poor efforts at retention, horrible working conditions and regulations and boomers retiring and getting sick.
When it came to working extra, 236,000 or 21 per cent of the overall health-care workforce has put it in extra work regularly — but not all of it is being compensated: they averaged 8.2 hours per week of paid overtime and 5.8 hours per week of unpaid overtime, according to a previous report.
On top of that, 63 per cent of healthcare workers experienced physical violence, based on an earlier survey of 2,300 front-line registered practical nurses (RPNs), personal support workers (PSWs), porters, cleaners and other front-line hospital staff.
HR solutions to rebuild workforce
In May, the Canadian Medical Association (CMA), in partnership with the Canadian Nurses Association (CNA) and the College of Family Physicians of Canada (CFPC) developed human resources solutions designed to rebuild Canada's health care workforce in a proactive and sustainable way. These include:
Creating retention incentives for health care workers, especially in areas of greatest need.
Addressing issues that prevent health care workers from spending more time caring for patients by creating administrative and mental health supports in primary and secondary care settings.
Scaling up collaborative, interprofessional primary care so that more Canadians can access timely care provided by family doctors together with other primary care practitioners in a team-based model.
Building on existing virtual care models to increase access and remove barriers to appropriate care in a safe, secure virtual space.
Investing in new training and education infrastructure to increase the supply of physicians, nurses and nurse practitioners.
Supporting internationally trained physicians, nurses and nurse practitioners in getting licensed and into the workforce.
Improving workforce data collection across health systems to support creating a health human resource plan for Canada.