But number of companies actively pursuing M&As drops to 22 per cent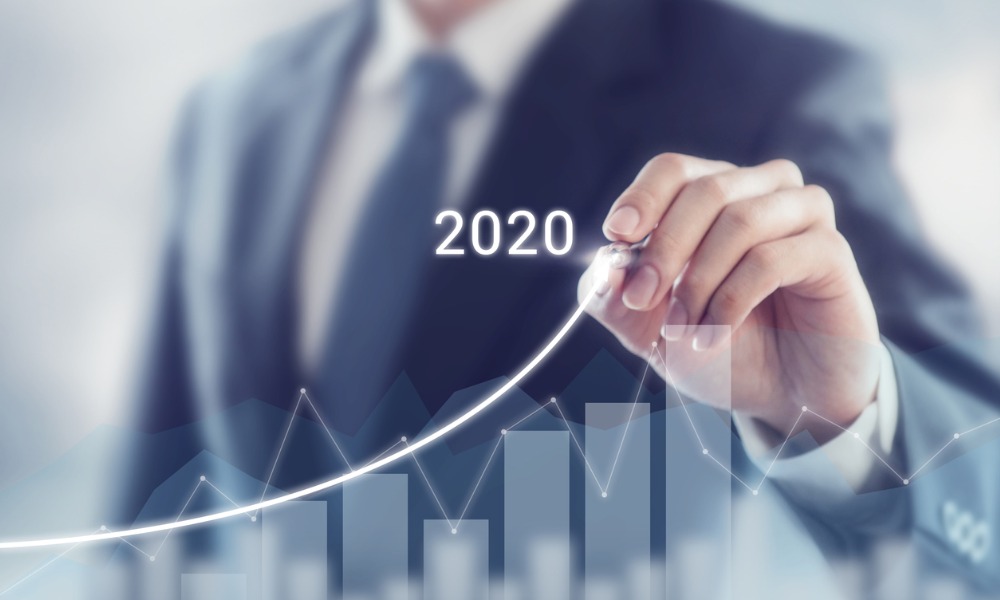 Despite fears of a recession in the coming year, 100 per cent of Canadian executives expect the country's economy to improve in the next 12 months while 81 per cent do not expect an economic slowdown, says a new survey.
At the micro level, 88 per cent of Canadian respondents anticipate revenue growth while 91 per cent expect net profit growth in 2020, says Ernest & Young's EY Global Capital Confidence Barometer based on a survey of more than 2,900 executives in 45 countries and 45 business sectors.
"Canadian executives are optimistic but considering growth opportunities carefully," says Doug Jenkinson, partner in EY Canada's Transaction Advisory Services practice. "Geopolitical uncertainty and potential impacts – including trade disputes, climate change-related policies and regulatory uncertainty – are subduing deal intentions in the short-term."
This outlook also contributed to Canada rejoining the top five investment destinations among global executives, says EY, following the U.S., the U.K., Germany and China. Top investment sectors in Canada are life sciences, financial services and technology.
Despite the optimism, Canadian executives are careful in their business approach, with only 35 per cent planning to pursue mergers and acquisitions (M&As) in the year ahead – heavily influenced by the lack of M&A appetite in the mining and metals sector, where only 22 per cent of respondents are actively pursuing deals, says EY. This marks the first time in the survey's 10-year history that M&A outlook is below 45 per cent.
Talent acquisition
Those with M&A on the horizon are focused on future-proofing their business by acquiring technology and talent, says EY.
"Embracing and demonstrating a stronger corporate purpose is becoming an increasingly important factor in deal-making strategy. Ninety-percent of Canadian executives say they have social benefit measurement reporting in place or plan to within the next 12 months," says Jackson.
More than six in 10 (61 per cent) Canadian companies have reported difficulties in securing the right talent while 13 per cent said there is a shortage of talent or skills required in the labour market, according to a survey by Manpower Group.