Many leaders also concerned about productivity, morale of workforce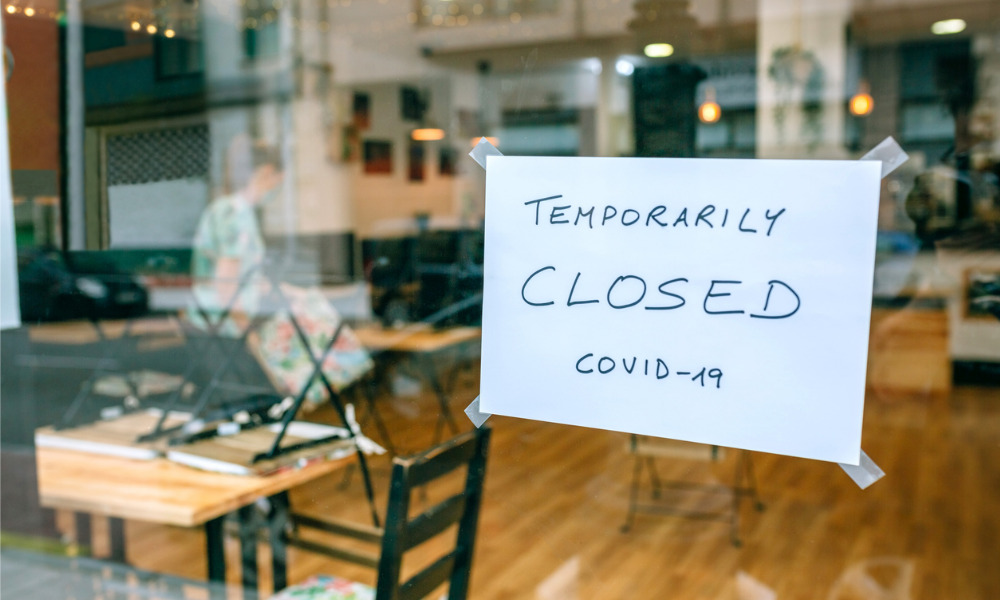 Most business leaders in the U.S. — 87 per cent — believe their organization could endure an outbreak of the omicron variant of COVID-19.
Eighty-six per cent feel that existing policies and procedures aimed at stopping the spread of COVID-19 in the workplace gave them confidence, finds a survey by SHRM (the Society for Human Resource Management).
"Clearly, this variant is causing significant disruptions across the economy, and business leaders must continue taking steps to protect employees and their families and retain talent," said Johnny Taylor, Jr., SHRM president and CEO.
"Despite the anxiety, there is good news. Employers are confident the hard work of the last few years — all the planning and safety protocols — will help get them through the twists and turns of the pandemic."
Nearly 500 employees at the City of Toronto have lost their jobs because of the municipality's vaccine mandate.
Concerns about retention, recruitment
However, 67 per cent of leaders are very or extremely concerned about their organization's ability to keep employees and customers safe due to omicron.
U.S. executives cite several concerns about the impact of the omicron virus, including the ability to:
retain employees (65 per cent)
recruit new talent (65 per cent)
remain productive (62 per cent)
maintain employee morale and engagement (61 per cent)
A further 59 per cent of executives say that they would need to lay off or furlough employees should an outbreak of omicron occur, finds the survey of 110 U.S. executives in early December.
In looking at COVID-19 outbreaks, workplaces accounted for a much lower rate than the community, according to two recent studies.
Canada currently has 360,452 active cases of COVID in the country, with 76.49 per cent of the total population "fully vaccinated." Early evidence suggests that omicron is likely more transmissible than other variants of concern to date.