Report provides salary ranges for 15 popular positions in Canada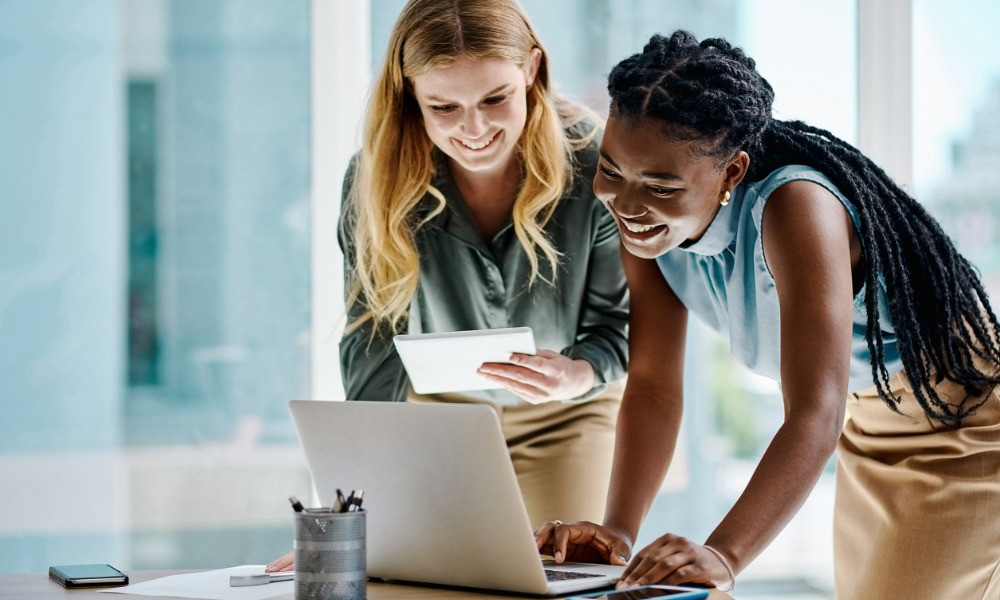 This year, there will be plenty of opportunities for human resources managers to land stable jobs.
That's because HR manager is on Randstad Canada's list of the 15 top jobs trending in Canada in 2023, just behind developers.
"The ongoing labour shortages have made for an increased demand for HR managers. In the post-pandemic world, businesses are facing many challenges that HR managers have been expected to take on. In today's competitive job market, budget constraints, the looming skills gap, and worker expectations shifts forced many HR departments to adopt new workplace practices that included remote and hybrid work options," says Randstad.
"This new reality in today's workforce isn't expected to go away anytime, making for HR managers to be attractive for companies to hire and retain."
HR managers' salary ranges from $75,000 to $156,000 based on the position's level, according to Randstad.
To come up with the list, Randstad Canada's business analysts reviewed data from clients and analyzed the roles posted in the previous 12 months to identify patterns and trends.
Canadian employers anticipate a "brisk" hiring climate for the first quarter of 2023, according to a separate report.
Developers, skilled workers, drivers
Developers was number one on Randstad's list of the top trending jobs, as the pandemic accelerated many digital projects for businesses, "making the need to recruit tech talent far more pressing," it says.
Many of the other jobs on the list also require college degrees to practice, but there skilled trade workers are also in demand.
"With the baby boomer generation retiring, Canadian employers see an important gap for skilled trades and blue-collar positions," says Nick Montesano, executive vice president of central region at Randstad Canada.
"Since the 1970s, high schools have not encouraged the trades as a career path, resulting in decades of shortages of skilled young people in the trades. It's interesting to see that a degree isn't the only path to steady employment and a secure income."
Drivers are also among the top jobs for this year. Randstad says that there is a crucial need to fill the position of commercial drivers, especially with the increases in online shopping in Canada and the current supply chain challenges.
"With the vast increase in demand for online deliveries, reduced delivery cycle, never-before competitive market, and ever-increasing customer demand, we also see a strong need for supply chain positions such as production supervisors, warehouse workers and drivers," says Montesano.
Employment rose by 104,000 (0.5 per cent) in December in Canada, according to Statistics Canada.
Salary ranges
The 15 top jobs trending in Canada in 2023 are (for all roles, salary ranges represent entry level, one to three years of experience, to senior level, five-plus years):
Developer (salary range: $68,000 to $155,000)
HR manager ($75,000 to $156,000)
Mechanical engineer ($66,000 to $131,000)
Welder ($40,000 - $74,000)
Accounting technician/Bookkeeper ($61,000 - $114,000)
Registered nurse ($68,000 - $94,000)
Warehouse worker ($17 - $29/hour)
Customer service representative ($43,000 - $74,000)
Driver ($42,000 - $65,000)
Sales associate ($46,000 - $84,000)
Administrative assistant ($47,000 - $99,000)
Business analyst ($62,000 - $142,000)
Production supervisor ($53,000 - $114,000)
Digital marketing coordinator ($62,000 - $122,000)
Construction project manager ($61,000 - $150,000)
When it comes to biggest challenges right now for staffing, recruitment comes out on top (54 per cent) for Canadian employers. But pay increase requests (46 per cent) and employee retention (37 per cent) are also top of mind, finds a survey by consulting firm Peninsula.