Economist cites StatCan numbers that 'go against the grain of a few assumptions that we've typically made'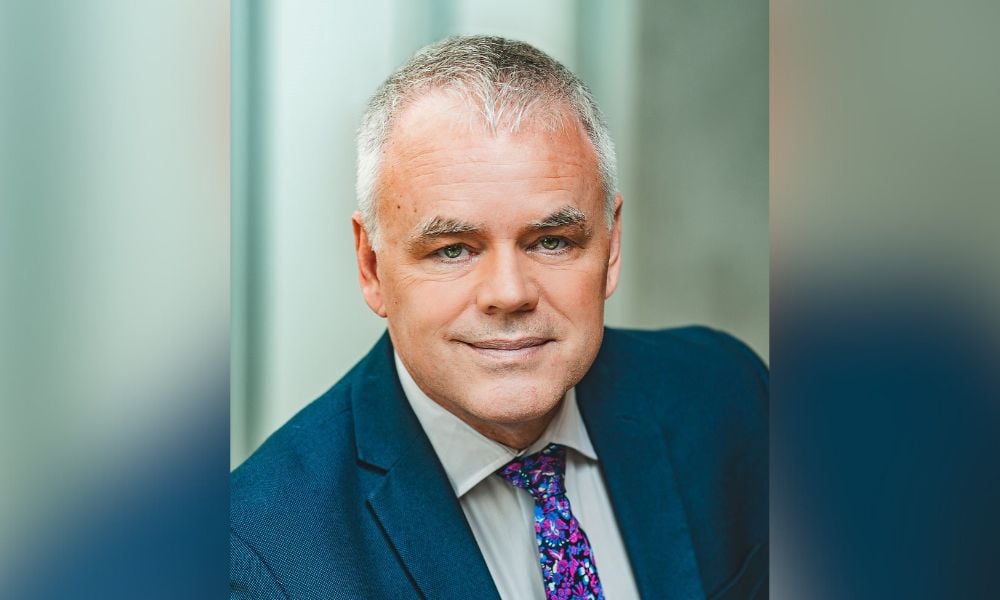 "The fact that the so-called labour shortages are most severe in low-wage industries with relatively few formal requirements suggest it may be a problem with the jobs — not a shortage of people."
So says Jim Stanford, economist and director of the Centre for Future Work in Vancouver.
Stanford was reacting to a recent report issued by Statistics Canada around job vacancies between 2016 and 2022 that broke things down by education levels in order to get a more detailed picture of the labour market.
Rene Morissette, the assistant director of social analysis and modelling division at Statistics Canada, authored the research.
The research showed that while there were almost one million vacancies in the fourth quarter of 2022, in many cases, there are enough unemployed Canadians to fill them.
"Employers' difficulties to fill job vacancies requiring high levels of education cannot, in general, be attributed to a national shortage of highly educated job seekers or to local shortages of such job seekers," he says.
"For these jobs, there is potentially a large enough pool of highly educated workers at the national and local levels, but since these jobs are not homogenous, vacancies may arise because of a lack of concordance between the skills required for the job and the skills possessed by highly educated job seekers."
Morisette "decomposed the regular Statistics Canada series on job vacancies, according to the level of formal qualifications required for the vacancies and found, perhaps surprisingly, the jobs with lower qualifications were the ones with the highest number of vacancies, and the jobs with some qualifications, including a college diploma or trade certificate had a moderate number of vacancies, and there were relatively few vacancies for jobs with university degrees," says Stanford.
"That goes against the grain of a few assumptions that we've typically made."
Busted myths uncovered
The findings are not surprising, says Stanford, but what was interesting "was it busted some myths about skills and jobs and job vacancies."
The common perception has been that "we're moving to a knowledge economy, and all those jobs are going to be automated anyway — and this is nonsense," says Stanford.
"The labour market continues to produce large number of jobs that don't require formal qualifications."
For those candidates who do have formal training and post-secondary degrees, sometimes they move outside the job market for reasons other than lack of opportunities, he says.
"It may be a function of what we what economists call 'queuing' where there's more applicants than job so the employer hires someone with more education, even though they don't actually need it for the job."
While it has become accepted wisdom that many, if not all, industries are experiencing labour shortages, for the lower paying sectors, it has been true for some time, says Stanford.
The sectors that typically have the highest vacancy rate in this survey are hospitality, accommodation, retail, and a range of personal services.
"These are low-wage jobs [with] much part-time work, much irregular shifts, very few employment benefits offered and really, really high turnover. Some of those firms would have a turnover rate of 50% a year or even 100% a year because, frankly, the jobs, the jobs are not very attractive."
What's the real story?
But for employers struggling to hire new workers, is there a shortage of acceptable candidates? No, says Stanford.
"In fact, Canada's labour force has grown, our participation rate for core age workers is higher than it's ever been and now our population is growing very rapidly with this expanded immigration program, so there's no shortage of workers and we still got one million officially unemployed Canadians. We've got another million who are underemployed, meaning they're employed but they're not working as full as they'd like to in terms of hours."
There are yet another million workers who have stepped away from applying, according to Stanford, "in large part because they don't think they can find the right job and they aren't counted in employment statistics."
Organizations should pay greater attention to the gig economy in order to find new employees, urges a future of work expert.
Many employers need to evolve thinking
While the StatsCan report may have opened some eyes, many employers remain blissfully unaware of its realities.
"If it was truly constraining their business that they couldn't attract people for those minimum wage jobs, they would change their practices: they would lift the wage, they would offer people full-time regular hours, instead of a shift here and a shift there, they would offer them benefits, they would offer them training and a career path — rather than just treating them as a throwaway input," says Stanford.
It's time to take a different view of the workforce by employers who are dealing with a revolving door of workers, he says.
"[Employers] should treat labour like a scarce, valuable commodity and that means using it as wisely and efficiently as possible, and valuing it with better wages and benefits and stability — and that's going to be key for individual firms to solve their problem."