'The best defence to beat this virus is to get vaccinated and encourage everyone around you to receive both doses of the vaccine'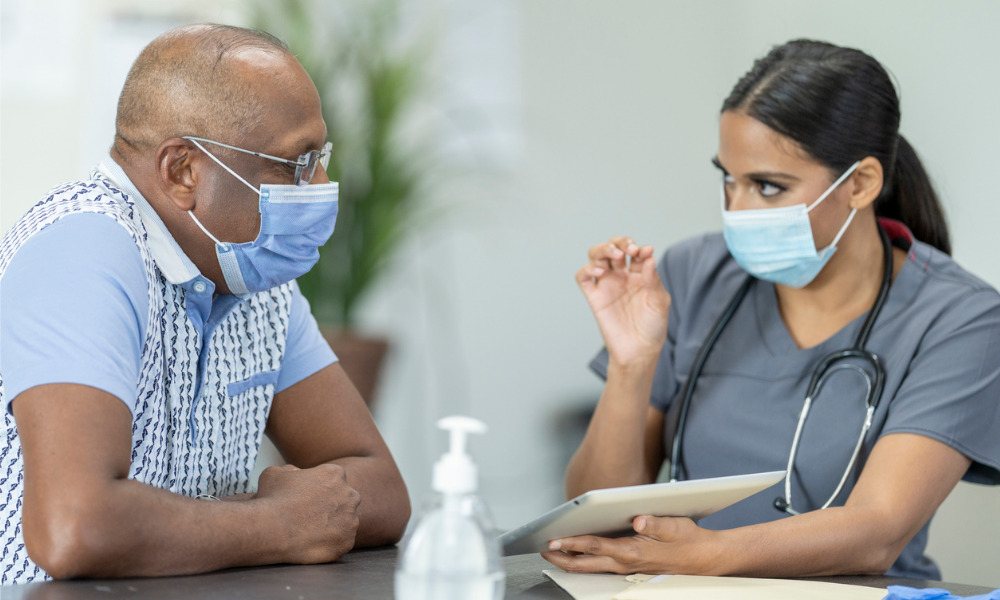 Nurses and doctors in Ontario are calling for full COVID-19 vaccination of all health-care workers.
"As nurses, we are trusted health-care leaders for evidence-based practice. We advocate for patients' physical, mental and emotional needs," says Doris Grinspun, CEO of the Registered Nurses' Association of Ontario (RNAO). "To ensure patients are receiving the best quality care possible, we call on all nurses to get two doses and become role models for other health-care workers."
The association is also calling for the Ontario government to mandate the vaccination for all health-care workers, especially those working directly with patients.
Just last week, Ontario Premier Doug Ford said this would not happen.
"I think it's their constitutional right to take it or not take it. These are super bright people that work their backs off, the unsung heroes as I say… so we encourage them to [get vaccinated], we have been for months, begging them to get it, but no one should be forced to do anything."
Ontario recently mandated immunization policies for workers at long-term care (LTC) facilities.
All health-care workers should be required to be fully vaccinated against COVID-19 to protect themselves, their patients and the community, says the Ontario Medical Association (OMA).
"Vaccines are the best way to control the spread of COVID-19, and remain an essential component in protecting our patients, families and friends," says Adam Kassam, president of the OMA. "As a front-line doctor who is fully vaccinated, I am proud to stand with my physician colleagues who continue to advocate for full vaccination of all those eligible."
A recent survey of Ontario physicians found that 98 per cent of respondents have already received both doses of a COVID vaccination, according to OMA.
Canadian HR Reporter spoke with a legal expert to for answers about the legalities of mandatory vaccines.
To increase vaccination rates, RNAO is encouraging the provincial government to bring vaccinations to workplaces and provide an additional two paid sick days for workers to be vaccinated.
"Marginalized communities and individuals have been a prime target for COVID-19 and even now, they are struggling to access the vaccine. The Ontario government must bring vaccines to workplaces and add an additional two paid sick days (one per dose) to keep the province on the right track," says Grinspun.