'Employers are looking for the strategy piece and that operational piece'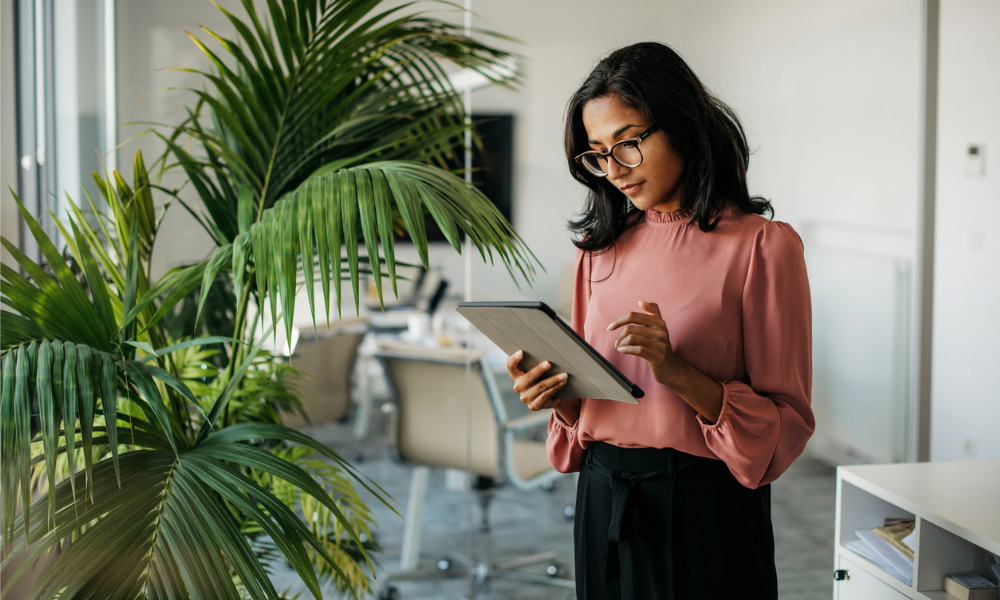 Having started back in 2019, CPHR (Chartered Professionals in Human Resources) Canada has unveiled a revised competency framework — the first such revisioin since 2013.
The new model includes HR competencies that are more specific to the work of today's HR professional, as well as broadening the scope of non-HR competencies, now termed "general competencies."
This separation helps the field move beyond the silos of "functional" HR areas and makes the structure of the updated framework more strategic and integrative, according to CPHR Canada.
"Our competency framework will always be evolving to reflect the reality of HR," says Anthony Ariganello, CEO of CPHR Canada. "Best practice suggests we review and update every five or so years, which is what we have done and is how we plan to proceed in the future."
"For any profession, whether it's accounting or legal, you've got to look at the environment: what has changed, what your members need to know, do they need to adapt to a new environment? And that's clearly the case for us in HR," he says.
The format of the revised framework has been simplified and has greater useability for current CPHRs through expanded content on what is expected of a CPHR designation holder, says Ron Gauthier, CEO and registrar of CPHR Manitoba.
"This includes a new section covering advanced human resources competencies to support those in more senior strategic roles."
For HR professionals to remain relevant — especially post-pandemic — many need to boost core competencies, as only about one-quarter have four key future-proof skill sets, according to a survey by the Academy to Innovate HR (AIHR) in the Netherlands.
Specific competencies reflect changing times
The HR-specific competencies are capabilities that define an HR professional. They are categorized into nine HR competency areas — total rewards; learning, development and succession planning; workforce planning and mobility; HR technology and analytics; innovation; organizational change and development; employee and labour relations; total health and wellness; inclusion, diversity and human connections — which in turn comprise 49 HR-specific competencies. Ninety per cent of the NKE will be based on the specific competencies.
The general competencies include capabilities that an HR professional should possess to operate successful in their professional practice, but are not specific to the HR profession. They are categorized into 12 general areas, such as ethical practice, leadership, business acumen and personal agility, which in turn comprise 48 general competencies.
The decision to have two types of competencies reflects what HR brings to the table of businesses, says Gauthier.
"The feedback, especially in COVID, is that employers are looking for the strategy piece and that operational piece. So I think the fact that this new competency framework shows the HR-specific competencies and general competencies of the CPHR professional adds a lot more value to the designation."
The HR profession has changed significantly over the past few years, says Ariganello, citing as examples the issues of work-life balance, gig work and remote work.
"We've been saying for years that the [HR] role has evolved into a much more strategic role than administrative one; clearly, that's proven itself over the last two years where we've been called upon to deal with so much on the horizon and also on the plates of organizations," he says.
"We pay particular attention to what we think our members really need to be equipped to deal with the new realities."
CPHR Canada members participated in a global study by the World Federation of People Management Associations (WFPMA) and Boston Consulting Group (BCG), released in July 2021, that asked HR professionals about their top priorities, along with where they felt least prepared in terms of skills.
"Those are things that really served us and making sure that we adapted to it," says Ariganello.
For example, the impact of robotics and artificial intelligence are of concern, he says.
"Many HR professionals just aren't equipped, or understand for that matter, how it will affect the present profession, and what's that mean? And so that's an important item which really serves the whole innovation theme, with respect to an individual to be prepared for that, because it's clearly something that strategically will impact organizations."
Another big area is that of diversity, equity and inclusion (DEI), says Ariganello.
"Clearly, in the last two years, the whole issue about Black Lives Matter, Indigenous awareness and all those things, I mean, this is clearly a big one, and the LGBTQ [issues] and how you deal with that… it's much more topical and there needs to be an awareness from all employees, not just HR, [about] what does it mean, from a leadership standpoint and all of that."
Despite employers planning to make their workplace more diverse through different programs, many have failed to follow through with their plans, according to a report from the Society for Human Resource Management (SHRM) in partnership with the Harvard Business Review.
How will HR professionals be impacted?
The enhancements to CPHR competencies will most directly impact people preparing for the designation, including those writing the National knowledge Exam (NKE) starting in the fall of 2022, and those gaining HR experience through the Validation of Experience (VOE) requirement, starting in 2023.
For the younger people coming in, the exam will now have the competencies in there, says Gauthier.
"CPHR Canada is still working on: 'How do we create the system to incorporate the new competency framework?' in terms of all the provinces validating the people's experience to become a CPHR which is, of course, the second piece to obtain the designation."
For current members, the revised framework gives them more opportunity and a wider focus to maintain their 60 hours of professional development on a triannual basis, he says.
"Their professional development now can be related to any of the [nine] functional HR areas or the general competencies."
Post-secondary changes
Accredited post-secondary institutions will be expected to align their curriculum with the revised competency framework no later than 2025. Continuing Professional Development (CPD) reporting will begin using the revised framework starting June 1, 2022, and CPHRs will continue to report CPD hours during the current membership year (June 1, 2021 to May 31, 2022) based on the former competency framework.
The overall 80 per cent of curriculum aligned to the competency framework requirement remains unchanged, although there is a requirement for curriculum to also align to a portion of the general competencies.
In Manitoba, there are eight accredited programs out of the 10 in the province, and CPHR Manitoba has discussed the changes with them, says Gauthier.
"We're letting them know that they have to meet 80 per cent of that competency framework to continue on with their accreditation status. And so we're asking… the post-secondaries to self-evaluate where they believe they fit on the new competency framework, and then CPHR Canada has selected someone that all the provinces are going to use to do that review. So when it's time to sign new credited agreements in Manitoba with our post-secondary institutions, they'll have had time to adjust if they've needed to adjust their programs… so that their graduates with a 3.0 grade point average or higher will still be eligible to waive writing the national knowledge exam."
Conversations with the schools have been very positive, says Ariganello.
"They're all very willing to adapt to this new model. So we're really pleased because that means we're really affecting the profession. That's been critical to make sure that we're all on the same page, and we work with our stakeholders collectively."