Future Skills Centre invests $1.62 million to assist workers adapting to change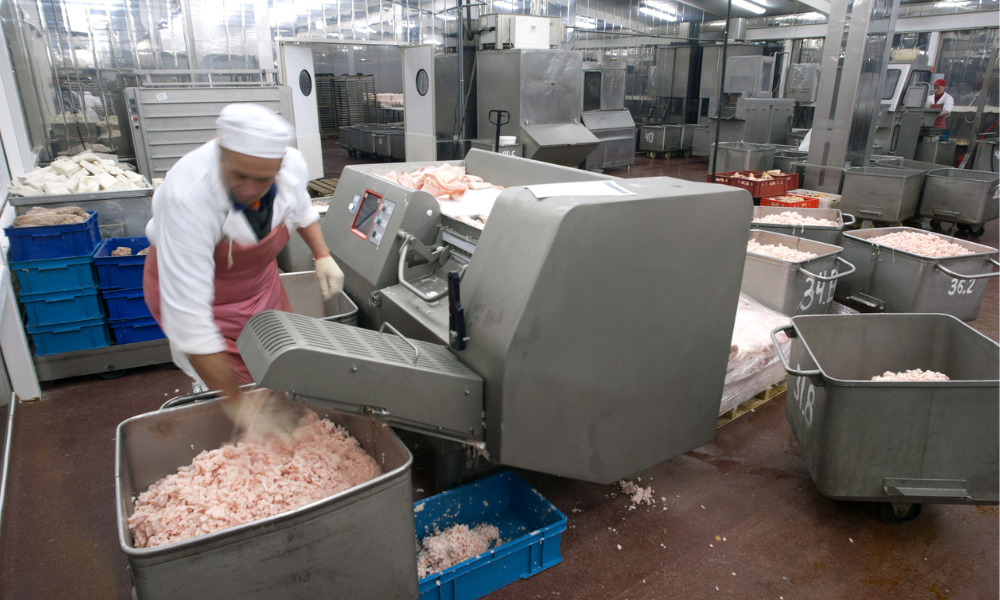 Future Skills Centre (FSC) is investing $1.62 million in Food Process Skills Canada's to help the food and beverage processing industry and its workers adapt to change.
The "Futureproofing the Food and Beverage Processing Workforce" project will work directly with employers to develop solutions to address their skills gap challenges by involving their current employees in the training sessions, as well as contributing to the design and evaluation of the project.
Food and beverage processing is Canada's largest manufacturing industry, generating more than $110 billion of the country's GDP and providing 280,000 direct jobs, says the FSC. And while new technologies are replacing some workers in the sector, most innovation still needs people with new skills and knowledge at all levels.
The project is one of the 30 projects that FSC greenlighted as part of a $37-million investment to provide essential solutions to support Canadians transitioning to new jobs or industries. These community-based programs address crucial needs by helping employers find workers with the skills they need and diverse Canadians acquire those in-demand skills, says the centre.
"The current crisis is creating a great deal of uncertainty for Canadian households and sectors. An economic recovery that works for all Canadians will require that we start to build a skills development ecosystem that is more responsive to the changing realities of workers and employers," says Pedro Barata, FSC executive director. "These partnerships will help us map out lasting solutions that will help Canadians across the country recover now and thrive in the years to come."
The COVID-19 global pandemic, as well as rapid advancements in technology, have dramatically affected the jobs and workplaces of millions of Canadians, and a focus on agile, innovative and responsive solutions to labour market changes are urgently needed to address the devastating economic and social fallout from the pandemic, says the FSC.
"Canadian workers and employers are facing unprecedented labour market disruptions heightened by the COVID-19 pandemic. Through these new projects, we can gain new insight on how workers transition to new jobs or industries and discover employer-led solutions to address the skills gap," says Carla Qualtrough, minister of employment, workforce development and disability inclusion. "These findings will help Canadians now and in the future by providing the tools needed to re-establish a stable workforce and support economic recovery."
The 30 projects' four major themes are: