While coping with the pandemic will be a huge challenge for employers going forward, a lack of essential skills is also a major obstacle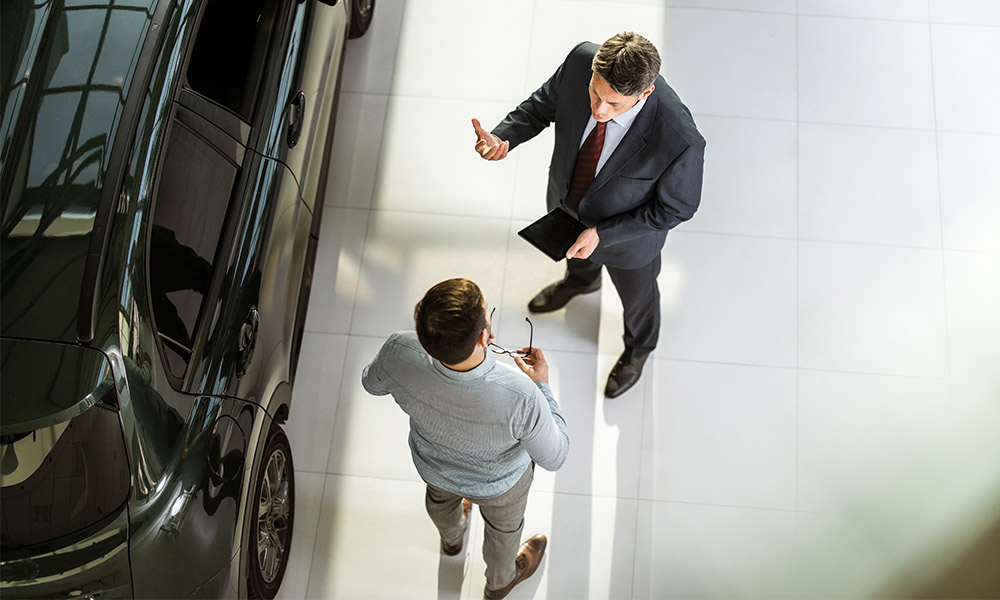 Even before the onset of the COVID-19 pandemic, Canadian CEOs were showing greater levels of uncertainty about global economic growth, with 63 per cent (compared to 53 per cent globally) predicting a decline in the rate of economic growth in 2020.
More encouragingly, 70 per cent of Canadian CEOs said they were somewhat or very confident about their organizations' potential for growth in the next year, according to a PwC report. But aside from the pandemic, organizations face a number of challenges, such as over-regulation and trade conflicts.
Key skills lacking in new economy
Another top concern? The availability of key skills, says the PwC report Succeeding in uncertainty.
"What we are seeing from organizations is huge demand and lack of ability of sourcing new skills in the market. So, this is either digital capabilities and data analysts, data scientists — there's a number of positions that we're seeing in the new economy that organizations can't fill. At the same time, we're seeing huge groups of individuals being exited from organizations. So, it may be traditional work that is now being automated; in particular, transactional work that is being replaced by AI and robotics process automation," says Jean McClellan, partner and national people and organization leader at PwC Canada in Calgary.
There are also challenges around productivity and profitability, not because processes aren't efficient or the technology is lacking, but because of human potential.
"We're seeing challenges around people having change resilience or the ability to adopt the technology that's being implemented, to scale it and integrate into organizations. And so, right now, our opportunity as a business community is really to look at the human potential and our human talents and capital and resources in a much more analytical way."
These issues are not necessarily new, says Arvind Gupta, CEO of Palette in Toronto, an upskilling and training project from the Brookfield Institute. If you go back 100 years, manufacturing was trying to rapidly expand but had difficulty finding the skilled labour it needed for assembly lines, he says.
"What is new is how fast the economy is changing... We're into this new economy, which is knowledge based, all based on people."
New ideas can be transformational, such as the internet of thinking, blockchain, bitcoin and the AI revolution, says Gupta.
"These big new ideas create very large new industry sectors, and we need to skill for those sectors pretty rapidly… We haven't gotten our heads around how to change the way we skill people. We're pretty good at reskilling 18- to 22-year-olds, because then we ask the universities and colleges to do that, but we haven't thought about how do you reskill 35-year-olds."
Traditionally, people tend to move within the silo of their industry sector. So, if you're in the hotel industry, your next job is likely to be in the same industry, says Gupta.
"But now when sectors are disrupted and people need to do this cross-sector transition, we need mechanisms to get them there, and these pathways just haven't been well built."
Organizations haven't done a great job at planning, says Dominic Levesque, president of Randstad Canada in Montreal.
"There's still a gap inside of organizations at looking far enough ahead, meaning the vision of what we're going to need in the future, where's the market going to go… We see a lot of disruption [such as] the gig economy, a lot of trends coming at companies that they don't see coming because a lot of companies are still today 'in the moment': How do we compete? What does my competitor do? How do I keep up?" he says. "There needs to be a better balancing between looking ahead and today."
The skills are also changing very quickly, he says.
"Companies need to be built on a much more agile framework that allows the change in course direct faster, that allows upskilling to be part of the DNA of the organization."
Focusing on skills in training, recruitment
One problem is the huge inefficiencies in HR systems, says McClellan.
"We often over hire for a position because we haven't put the supports, we haven't put training and infrastructure and technology in to assist people in doing their roles."
For example, an accountant might be hired for a role that doesn't require that level of skill and training, she says.
"You are essentially paying too much in that role and that particular person is getting frustrated because they're doing activities that are not matched to their skillset; they could be doing much more strategic things… so that mismatch is creating a productivity lag as well."
In hiring, employers are not really thinking about skills of the future, says McClellan.
"When they're replacing particular people, are they wanting to hire people with different behaviours, with different digital skills, with more analytical skills as they go forward so that they can evolve the organization?" she says. "I'm not seeing organizations do that very proactively at this particular point, although they are starting to move in that direction."
Often, job ads list particular technical skills when they also need foundational skills, such as the ability to communicate or to go above and beyond. For example, a tech company looking for salespeople might be surprised to learn a car salesperson can do the job, says Gupta.
"They have the foundational skills, now we need to contextualize it, so they see how to apply that… It's not that much work because you're not teaching the foundational piece," he says. "People are a lot more resilient than we often realize; they are capable of learning. You don't stop learning when you're 22 and you graduate from university."
And when it comes to upskilling, it's incredibly important to make this a tailored plan, says McClellan.
"You always have to start in your strategy and your surrounding. So, what is your competitive landscape? What is your regulatory landscape? What is your labour landscape? What does all that look like? What is your strategic vision for your organization? And what are the capabilities from a broad perspective that are going to make you distinctive and succeed in the market? And then work from there on those individual divisions and departments."
It's about looking at an organization with a total talent architecture mindset and making sure that the talent strategy supports business planning, says Levesque.
"You always need to look at where the company's going to go, what are the pillars of the company and what does the company need to develop?" he says. "You need to look at the departments, so 'Where can we automate to create value, and how do we upskill the people to still be relevant?'"
HR's role in skills development
There's a need, from a societal perspective, to do a better job at matching people and capacity within our economies, with the skills that are needed for the future. To solve the problem, there needs to be a number of different stakeholders coming together, meaning businesses, post-secondary education, not-for-profit organizations, government, unions and individuals, says McClellan.
"We all need to be looking at the problem of upskilling and the issue of upskilling together, because we all have a role to play in that agenda."
And HR has a role to play in helping to facilitate that, she says.
"It's a huge opportunity for our HR functions across Canada and the globe to move into that strategic role and be seen as a real strategic partner."
HR owns the data on people, so it should be helping to drive the organization forward, says Levesque.
"They have incredible power, because they know which departments are doing well… They should be the one driving talent and helping companies make those decisions."
---
RESOURCES, RETENTION AMONG CANADA'S TOP UPSKILLING CHALLENGES
23%
Lack of resources to conduct programs
13%
Retaining workers who have been upskilled
13%
Employees being able to learn new skills
13%
Defining the skills needed