Stanford study finds greater impact on women, introverts, younger people, racialized groups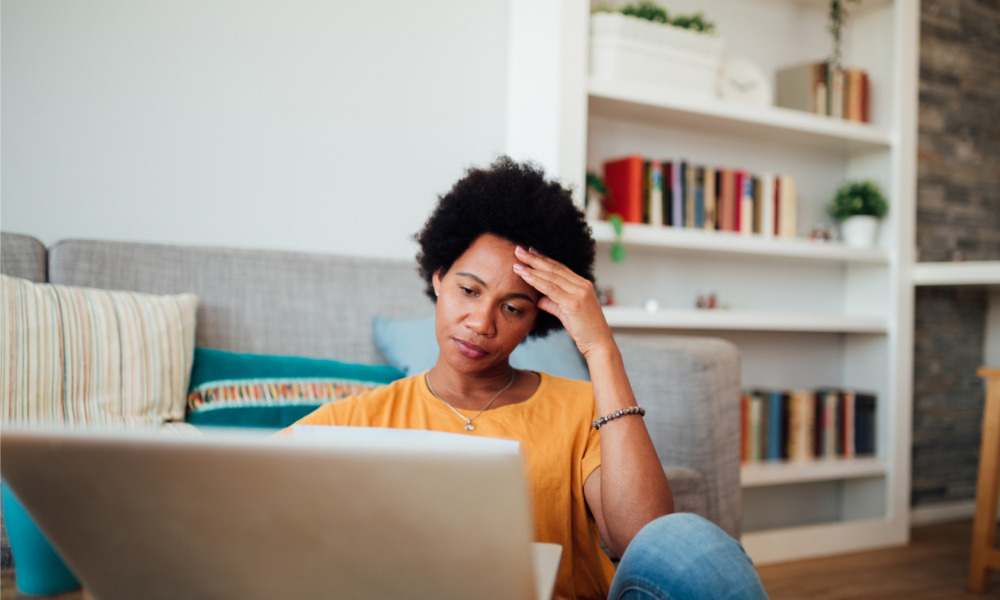 When it comes to the use of video calls for work, more frequent meetings, longer meetings and less time between meetings all correspond to increased "Zoom fatigue."
However, women's experience with this fatigue is 13.8 per cent higher compared with men, according to a report from Stanford University.
"We've all heard stories about Zoom fatigue and anecdotal evidence that women are affected more, but now we have quantitative data that Zoom fatigue is worse for women, and more importantly, we know why," says Jeffrey Hancock, professor of communication in the School of Humanities and Sciences and co-author of the new study.
Nearly half of professionals working remotely (49 per cent) say that being on camera during meetings makes them more exhausted, according to a report from Virita.
'Self-focused attention'
Even when controlling for differences in meeting duration and time between meetings, women's fatigue is higher than men's, finds the study. The reason? "Self-focused attention," according to the report based on a survey of 10,322 participants conducted in February and March.
"Self-focused attention refers to a heightened awareness of how one comes across or how one appears in a conversation," says Hancock.
Compared with men, women reported significantly higher levels when it comes to video call behaviour such as "mirror anxiety" (self-view), feeling physically trapped (limited mobility to stay on camera), hyper gaze (being watched by call participants), and producing and interpreting nonverbal cues.
The research also found less fatigue for extroverts than for introverts, for older people than for younger people, for social contexts than for work contexts and for white people compared to other races.
However, the greater fatigue for women remained even when controlling for those additional variables.
"We see this gender effect across multiple different studies, and even after taking into account other factors. It's a really consistent finding," says Hancock.
Addressing the challenges
The findings add to the body of knowledge showing the disproportionate negative impact of the COVID pandemic on women, say the researchers, who provide several suggestions on how to improve the overall Zoom experience:
Design communication systems to allow for natural nonverbal behaviour.
Have video conference users assess their working station and adapt their environment to alleviate mechanisms, such as feeling physically trapped by, for example, using a standing desk or increasing the space between them and the camera.
Prohibit the use of video in a subset of meetings, and provide guidelines on how frequent and long meetings should be, along with recommendations for intervals between meetings.
Support the use of asynchronous nonverbal communication tools.
Change the default self-view to reduce the increased fatigue women report relative to men when it comes to mirror anxiety.
"As the world transitions to the post-pandemic era, in which the future of work is likely to be hybrid, it will be important to maximize the benefits of video conferencing while reducing the psychological costs, especially given that these costs are born unequally across society," say the authors of "Nonverbal Mechanisms Predict Zoom Fatigue and Explain Why Women Experience Higher Levels than Men."