'You can look around and interact as if you were in an office'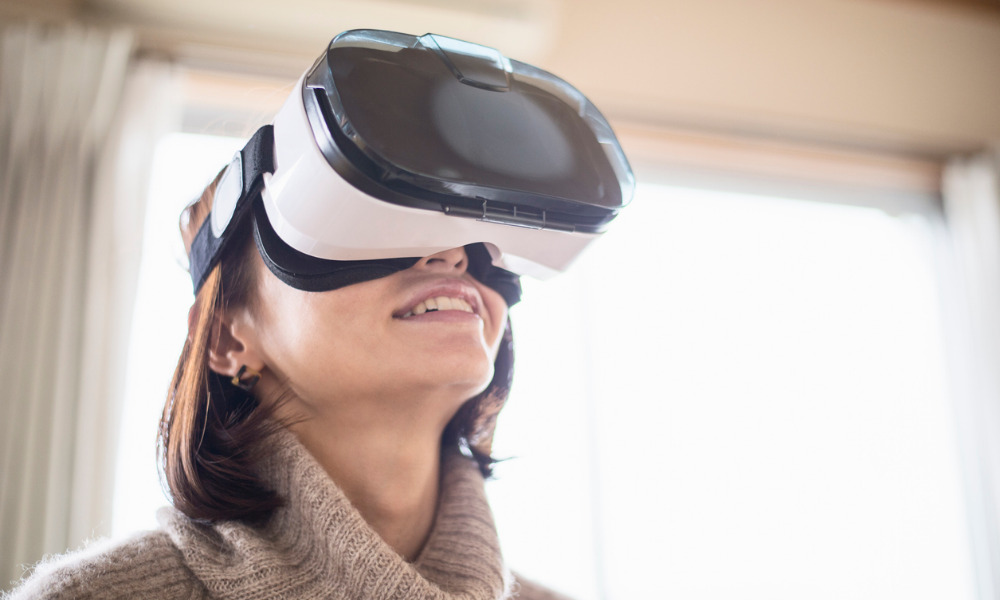 With "Zoom fatigue" fast becoming an issue for many employees who work from home, virtual reality (VR) technology could be the next step in providing a better "face-to-face" experience.
A recent survey of 1,000 U.K. workers by Taiwanese tech giant HTC, creator of the HTC Vive VR headset, revealed a growing discontent with the number of video calls employees face during a typical work week – with 36 per cent of respondents voicing exhaustion after hours of video calls, and 47 per cent expressing a desire for more face-to-face meetings interactions.
"There's no doubt that remote working will be a big part of work life in the future, with some major organizations already making clear that employees will not be required to work from a fixed location," Graham Wheeler, general manager at HTC EMEA, tells continuitycentral.com.
"That means companies need to be efficient when it comes to communicating, learning and creating remotely, maintaining the immersive element of a physical office, and the ability to have real interactions."
While it probably can't beat real human interaction, VR technology, which uses headsets to bring users inside a computer-generated simulated environment, could be the next best thing, according to a study from global auditing firm PricewaterhouseCoopers (PwC).
Employees are more emotionally connected to VR content and more focused when using the technology for training, it finds.
"In a virtual environment, you can hear multiple people talking at the same time, which is different [from] a Zoom meeting... when you wear these headsets, you are transported into a giant room with a whiteboard and office furniture and you join your other colleagues in brainstorming ideas," Marc Bena, a partner in PwC's risk assurance practice in the U.K., tells weforum.org.
"You can look around you and interact as if you were in an office. That recreates the sensation of being together."
Potential barriers
However, HTC's study reveals that a limited understanding of the technology is often a significant barrier for companies who are otherwise receptive to adopting VR. While 52 per cent of respondents are open to integrating VR into their work processes, 14 per cent are skeptical about how well the technology works, while another 31 per cent find it too expensive, finds the survey of 1,000 office workers.
The technology is flexible enough to be applied to a wide range of workplace scenarios, says Wheeler.
"We've seen companies implement VR to support the workforce for everything from education, design, training and much more. It can be as simple as a board room meeting with presentations or working on a complex 3D model together. VR has the ability to bring people together, making workplaces more efficient, more collaborative, and allow for more meaningful interactions."
Last year, the Ontario government announced that some employment centres would use VR to lure more job candidates into the steel and aluminum trades.