'Resilient leaders will be critical as businesses redefine themselves and navigate the return to the workplace'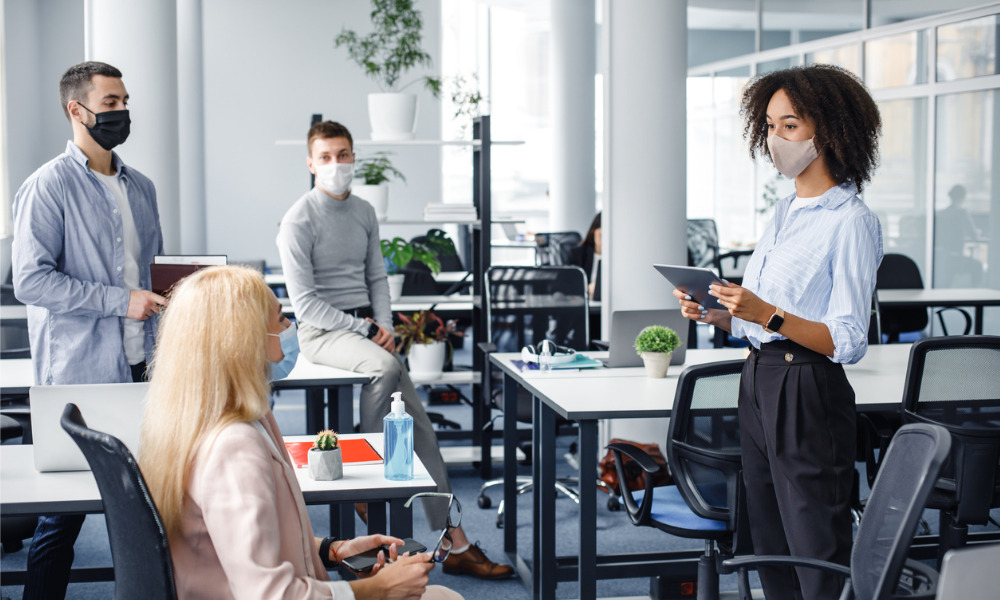 While the pandemic has been exhausting for workers and employers alike, managers' mental health seems to be taking a bigger hit compared with those of non-managers.
In March, Canadian managers had lower mental health scores (-12.5) compared to non-managers (-10.2), according to Morneau Shepell's Mental Health Index.
"People leaders and managers have struggled to cope throughout the pandemic. These individuals have been tasked with managing the shifting responsibilities and operational changes in their everyday role, while dealing with the same personal and emotional disruption as everyone else," says Paula Allen, global leader and senior vice president of research and total wellbeing at Morneau Shepell.
Managers are also 50 per cent more likely than non-managers to report a negative impact of the pandemic to their mental health, and 60 per cent more likely to report worsened peer relationships compared to non-managers.
When it comes to working amid the pandemic, there are marked differences between the experiences of lower-level employees and those in leadership roles, according to a previous report.
Return to workplace
Managers will likely be in the spotlight when it comes to dealing with employees' return to the workplace.
While 65 per cent of employees want the flexibility to work from home once the pandemic is over, 26 per cent say they do not believe their employer will support remote work, according to the survey of 3,000 respondents in February, finds Morneau Shepell.
And workers who do not expect their employer to support a remote work setup have a worse mental health score (-15.4) compared with those who expect a flexible work structure (-9.9).
"Resilient leaders will be critical as businesses redefine themselves and navigate the return to the workplace," says Allen. "As we identify what success looks like in the post-pandemic landscape, organizations need to focus on their leadership group. Additional skills and support are required given the increased demands, which the majority of managers believe will remain after the pandemic."
Even though 60 per cent of Canadians are having mental health issues, more than half (54 per cent) have not sought medical support, according to a survey by Sun Life released last month.
12 months of negative scores
Overall, Canadian's mental health score for March stood at -11.2, marking the 12th consecutive month of negative scores.
The March 2021 score is slightly higher than the scores in April 2020 (-11.7) and February 2021 (-11.5), says Morneau Shepell.
However, the sub-score for psychological health steadily declined over the last 12 months, decreasing from -0.4 in April 2020 to -3.9 in March 2021. The score for isolation stood at -12.0 last month.
This means that Canadians' view of their overall mental health status is at its lowest point. Also, the score for isolation (-12) is worse now than at any prior point in the pandemic, according to the report.
More than half (54 per cent) of Canadians say their mental health has suffered during the ongoing COVID-19 pandemic, and 50 per cent say they continue to feel that impact today, according to a KPMG report last month.