Evolution of mental health initiatives in the workplace sees encouraging results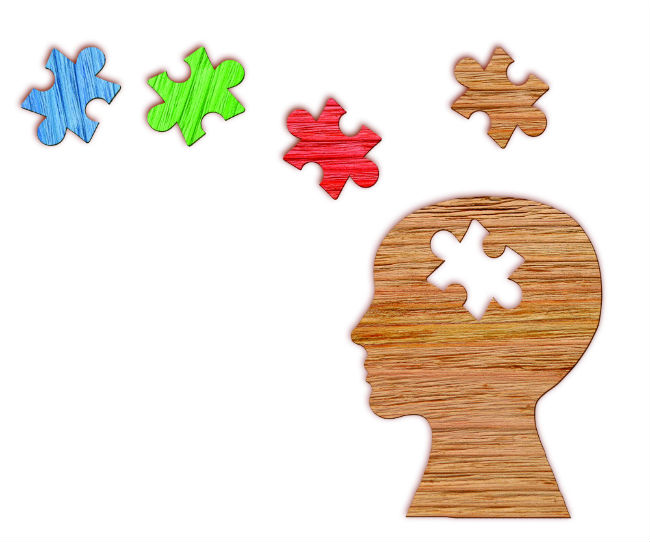 In workplaces where positive mental health for all employees is supported, engagement and productivity increase while stigma and stress are reduced. Employees can maximize their potential to do a good job and go home at the end of the day with some energy left over for their personal lives.
Building team resilience, effectively addressing and resolving conflict, providing clarity about expectations, and supporting the success of each employee's performance are some of the major contributions towards a mentally healthy workplace. And if there are employees who also live with mental health issues such as depression or anxiety, the same approaches will be protective for them.
These are exactly the elements that contribute to organizational success.
And while human resources professionals cannot be responsible for the mental health of every employee, with the right framework, they can cascade responsibility to each and every employee, with clear directives and support for leaders.
The strategies and outcomes of employers that have been successful in creating this seemingly idealistic environment are shared in the 2017 Evolution of Workplace Mental Health in Canada: Research Report, a project commissioned by the Great-West Life Centre for Mental Health in the Workplace to support research through the University of Fredericton.
These are not perfect workplaces, with no conflict or mental health issues — that is not even the goal. These are workplaces where conflict is resolved effectively, the mental health of all employees is promoted, and employees with mental health issues are helped to remain productive while at work.
The report, along with other research, provides evidence that this is not just a so-called "nice-to-have" approach. We now have statistics that show it is a prudent and beneficial business strategy.
Fortunately, early adopters that implemented the National Standard of Canada for Psychological Health and Safety in the Workplace released in 2013 have shared their results to light the way for other employers that wanted to see proof before taking action.
Leadership views changing
Progress on mental health is evident — 73 per cent of the working Canadians surveyed for the report said the availability of workplace mental health and educational training programs had improved since 2007, with similar responses from those who came from white-collar, blue-collar or pink-collar work environments.
And societal shifts in the general public's attitudes toward mental health issues have also contributed to overall stigma being reduced, according to lead researcher Joti Samra, program lead at the Centre for Psychological Health Sciences at the University of Fredericton.
Mental health is increasingly being viewed as an important component of overall health, awareness has increased, and the overall understanding of mental health issues has become less judgmental and more compassionate. There is a movement from a focus exclusively on those with a diagnosed mental illness to a broader view of protecting the psychological health and safety of each and every employee.
One of the overarching themes that has evolved in the last decade relates to attitudinal changes in the workplace, particularly among those in leadership roles, toward valuing the protection of employees' mental health. Seventy-seven per cent of survey respondents across all worker groups indicated attitudes toward workplace mental health issues were better than they were in 2007.
"This suggests a better understanding of the impact that the workplace has on mental health and awareness of the important role and obligation employers have in protecting the overall health of their employees — not only in terms of physical health and safety, but also psychological health and safety," says Samra.
The results of a 2016 national public opinion survey of 5,000 working Canadians, commissioned by the Great-West Life Centre for Mental Health, support Samra's findings. In the last decade, fewer Canadians describe their workplace as being one that is psychologically unhealthy and unsafe. In fact, since 2009, the number who disagree that their workplace is a psychologically healthy and safe environment has been cut in half, to just 10 per cent.
Taking action
The sheer quantity of tools and resources now available can be daunting, and many of them are available at no cost in the public domain. This is quite a change from 10 years ago when employers had access to information about physical safety, but little help with psychological safety.
Where to start? If your organizational objective is to increase sales, start by improving the emotional intelligence of the sales force, including management, because higher rates of emotional intelligence correlate to improved sales, and will also improve psychological health and safety in the workplace. If your main goal is to improve employee engagement, begin implementing evidence-informed team activities.
Psychological health and safety does not have to be a huge additional initiative or program to implement. In fact, it really comes down to the way people at an organization interact on a day-to-day basis. There is no cookie-cutter approach that will work for everyone, but by linking HR's efforts to the overall organizational objectives, it will be supporting both organizational success and employee well-being. This is a much easier sell in the C-suite and will likely reflect well on HR.
"HR professionals are poised to be true leaders in ensuring good mental well-being in the workforce. In fact, 81 per cent of respondents in the national survey indicated that the attitudes of human resources professionals toward workplace mental health issues have somewhat or significantly improved since 2007 — that's higher than reported attitudinal improvements among executives and leaders, union representatives, managers and supervisors, and general employees," says Samra.
And employees whose workplaces are implementing the National Standard of Canada for Psychological Health and Safety in the Workplace are much more likely to describe their workplace as psychologically healthy and safe; are more compassionate in their attitudes towards mental health conditions; and are more likely to know their own role in the workplace regarding identifying and supporting those with mental health conditions.
Actively promoting and adopting initiatives related to enhancing psychological health and safety provides immense benefits for organizations and employees alike, including enhanced worker satisfaction and productivity, economic benefits related to an engaged and healthy workforce, and general improved quality of life outcomes.
"An increasing number of organizations are supporting initiatives for the betterment of workplace mental health, thereby shaping an encouraging outlook on the future landscape of psychological health and safety in the workplace, and — most importantly — the psychological well-being of workers across Canada," says Samra.
Despite the marked progress, there is a continuing need for improvement in protecting and promoting psychologically healthy and safe work environments. And this is not just something that is an ideal — we now have evidence it is good business strategy.
Mary Ann Baynton is program director at the Great-West Life Centre for Mental Health in the Workplace. For more information, visit www.workplacestrategiesformentalhealth.com.