Researchers look at psychosocial safety climate, long working hours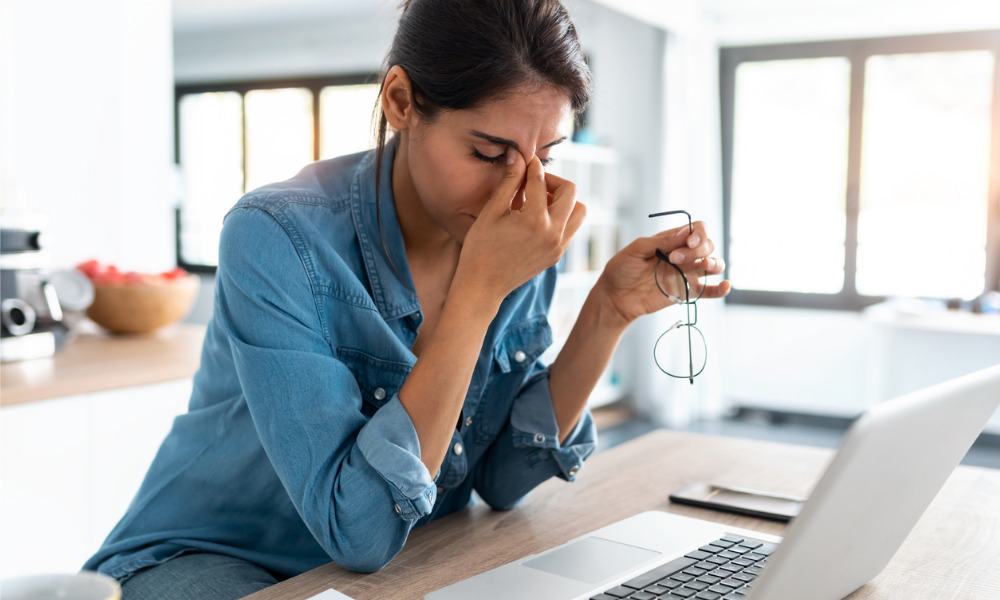 A toxic workplace puts workers at higher risk of depression, according to the report out of Australia.
Researchers looked at the psychosocial safety climate (PSC) – management practices and communication and participation systems that protect workers' mental health and safety – and how they impact employees' mental health, based on a survey of more than 1,000 full-time workers.
The year-long study found that full-time workers at organizations that fail to prioritize employees' mental health have a threefold increased risk of being diagnosed with depression.
The report also found that long working hours are related to future major depression symptoms.
Longer working hours have become a reality for many employees who work from home amid the COVID-19 pandemic, according to a previous report.
"Evidence shows that companies who fail to reward or acknowledge their employees for hard work, impose unreasonable demands on workers, and do not give them autonomy, are placing their staff at a much greater risk of depression," says Amy Zadow, lead author of the study Predicting new major depression symptoms from long working hours, psychosocial safety climate and work engagement: a population-based cohort study.
And it seems many employers still have more work to do when it comes to employee wellbeing, according to another study.
Here are eight tips to build psychological safety in the workplace, according to Greg Barnett, SVP of science at The Predictive Index.
Show your team you're engaged.
Let your team see you understand.
Avoid blaming to build trust.
Be self-aware and demand the same from your team.
Nip negativity in the bud.
Include your team in decision making.
Be open to feedback.
Champion your team.