More than half of remote workers working on weekends: Survey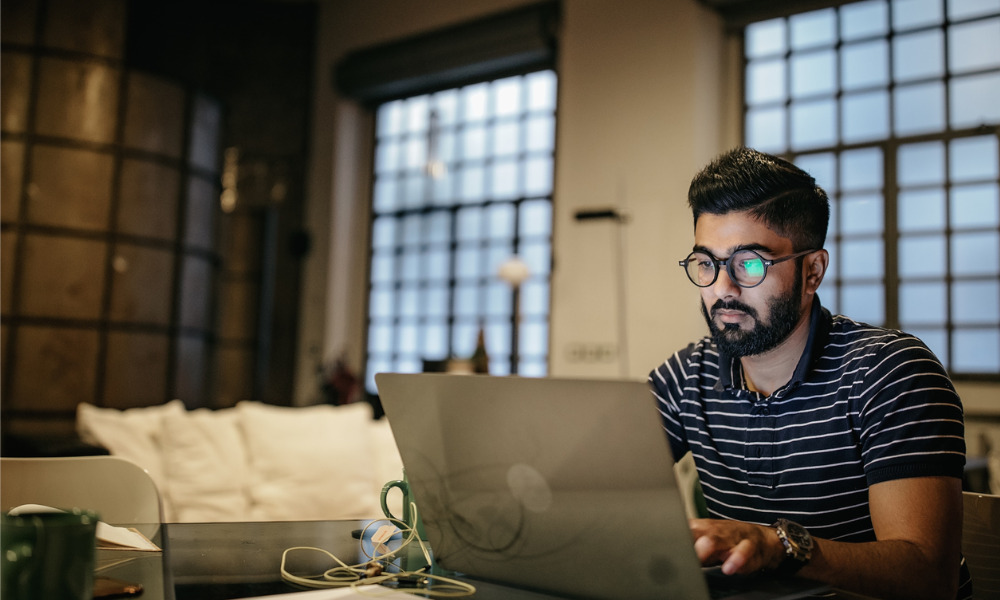 Longer working hours have become a reality for many employees who work from home amid the COVID-19 pandemic, according to a survey by Robert Half.
More than half (55 per cent) of those who have transitioned to remote work say they have been working on weekends while 34 per cent are putting in more than eight hours in a day.
"Despite the significant benefits of working remotely, such as saving time spent commuting and increased flexibility, it can also lead to putting in longer hours," says David King, Canadian senior district president of Robert Half. "Heavier workloads have become a reality for many professionals during the pandemic, making it more challenging to disconnect while at home. It is critical that employers encourage their teams to take regular breaks and prioritize themselves and their wellbeing."
The trend in work hours is most prevalent in the cities of Calgary (65 per cent), Toronto (60 per cent) and Ottawa (56 per cent).
A lot of employees – 33 per cent -- are reporting they've run out of steam compared to one year ago, according to a Robert Half survey released in October.
Negative effects
Working longer hours has negative effects on workers, according to the 2019 study "The Effect of Long Working Hours and Overtime on Occupational Health: A Meta-Analysis of Evidence from 1998 to 2018" in the International Journal of Environmental Research and Public Health.
The researchers say that longer work hours result in poorer sleep quality and more severe sleep disturbance, increased risk of cardiovascular heart diseases and increased risk of metabolic syndrome.
Long work hours can also cause fatigue which can lead to a decline in safety and alertness, according to the Canadian Centre for Occupational Health and Safety. It can also affect family and social life.
Another issue is that almost three-quarters (72 per cent) of remote workers do not have an ergonomic home setup, which results in challenges to physical health.
After the crisis
When asked by Robert Half what type of scheduling arrangements their company will likely offer to support work-life balance once the COVID-19 crisis is over, HR managers were most likely to cite:
flextime (52 per cent)
compressed workweeks (45 per cent)
permanent part-time arrangements (41 per cent)
job-sharing (40 per cent)
The surveys were held from July 7 to Aug. 9, 2020 and included 500 adult workers and more than 180 human resources managers.