If two employees get into a fight, can an employer dismiss just one of them?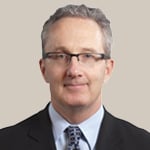 Question:
If two employees get into a fight violating a workplace violence policy but there's no clear instigator, does the employer have to mete out similar discipline to each offender? Can one be dismissed and not the other?
Answer:
When deciding on the level of discipline that should be issued in response to workplace misconduct, there are a number of factors that must be considered. These include the environment in which the misconduct occurred, the existence of any safety issues, the seriousness of the behaviour and the individual circumstances of the employees involved.
If the conduct of a unionized employee violates a workplace policy, the employer must first consider whether the policy is enforceable, under the requirements established in Lumber & Sawmill Workers' Union, Local 2537 v. KVP Co.
Specifically, the policy must meet the following criteria:
• It must not be inconsistent with the collective agreement.
• It must not be unreasonable.
• It must be clear and unequivocal.
• It must be brought to the attention of the employee affected before the company can act on it.
• The employee concerned must have been notified that a breach of such a rule could result in discharge if the rule is used as a foundation for discharge.
• Such a rule should have been consistently enforced by the company from the time it was introduced.
Arbitrators expect discipline to be implemented by an employer in an even-handed manner. If all other factors are equal, similar cases are expected to be treated alike from a disciplinary perspective. However, there can be important differences based on the individual circumstances of the employees involved, which may justify different disciplinary responses. Some of the differences that may be relevant include:
The record of the employee:
No factor will likely figure more importantly in an arbitrator's assessment of whether a penalty is appropriate than the employment record of the employee. A long and discipline-free employment record will often justify a lighter penalty. On the other hand, employees with short service, poor performance or a checkered history may deserve a more severe disciplinary response.
The employee's state of mind:
The state of mind of an employee who was involved in misconduct may be relevant to the level of discipline that is appropriate. For example, was one of the employees involved in the fight provoked? Or was the employee's state of mind affected by a medical condition, or domestic or emotional problems?
Conduct during the investigation: How an employee responds during an investigation into alleged misconduct may also be relevant to the level of discipline implemented. Factors that can mitigate a disciplinary response include a sincere apology, admission of responsibility, co-operation in any investigation and remorse.
Conversely, if an employee refuses to acknowledge her conduct was wrong, lies in the investigation or refuses to offer an apology, it can warrant a more severe penalty, including discharge.
In this situation, the employees should receive the same discipline for the fight only if all other circumstances are equal. It is easy to imagine a situation where different discipline may be warranted. For example, employee "A" is a long-serving employee with a positive work history and no disciplinary record. Misconduct of this kind is very out of character and she offers a sincere apology and assures the employer nothing like this will ever happen in the future.
Employee "B," on the other hand, has been employed for a shorter time and has had numerous instances of similar misconduct for which she has been disciplined. Employee B blames employee A for the fight and refuses to accept she did anything wrong.
Given the difference in behaviour, it is likely the employer would be justified in administering different disciplinary responses to both employees.
Similar considerations exist in non-unionized environments as well. Employers should be mindful that they have the appropriate policies — here a workplace violence policy — in place to deal with workplace misconduct.
These should be clear, unequivocal, brought to the attention of employees and consistently enforced. This will properly ensure employees are aware of what is acceptable in the workplace.
For more information see:
•Lumber & Sawmill Workers' Union, Local 2537 v. KVP Co., 1965 CarswellOnt 618 (Ont. Arb.).
Colin Gibson is a partner at Harris and Company in Vancouver. He can be reached at (604) 891-2212 or [email protected].