HR executive optimistic about tech further transforming HR function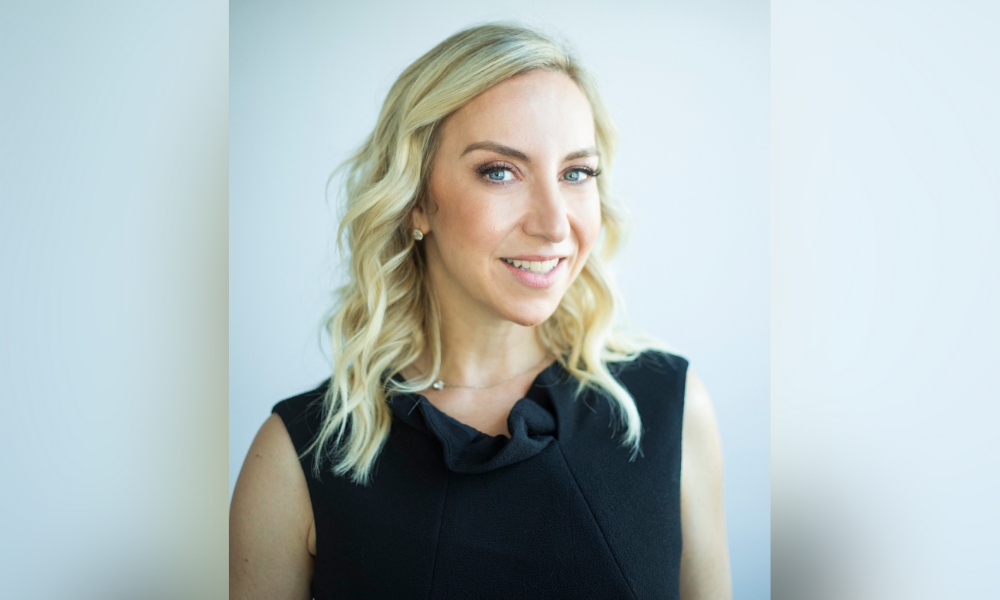 From human resources management systems to online HR portal and ChatGPT, technology has definitely injected itself into the HR function.
And more automation may be in store, according to a report from the Chartered Professionals in Human Resources (CPHR) and Human Resources Professionals Association (HRPA).
Companies are currently implementing or planning to implement the following digital transformation initiatives within their HR function:
Automating HR tasks that were previously manual (37 per cent)
Implementing new HR technologies (37 per cent)
Improving HR metrics and analytics (34 per cent)
Improving data security and privacy (29 per cent)
Consolidating core systems (20 per cent)
HR management systems are continuing to evolve and definitely could benefit from the use of continued technology, says Jodi Kovitz, CEO of HRPA, in talking with Canadian HR Reporter.
"In the world of recruiting, there is definitely an opportunity – if done responsibly – to use [AI] and HR tech. And as we see the world of HR evolve and digitize increasingly – and as we see the world changing in terms of moving towards a skills-based and gig economy – I think there's a huge opportunity there for HR tech to be used."
The biggest investment area for HR (49 per cent) over the next 12 months will be employee engagement tools, such as software for tracking goals, sending pulse surveys or measuring sentiment, according to an S&P Global Market Intelligence report released in August 2022.
Adjusting to new tech
HR personnel take some time adjusting to new technology, and over four in 10 have needed to develop and draw on the majority of the following competencies when working with new and existing HR technology:
Recognizing gaps in existing technologies (47 per cent)
Advocating for the use of new technology (46 per cent)
Making use of various technologies to best advantage (44 per cent)
Adapting quickly to new technologies (44 per cent)
Training and developing others on new technologies (44 per cent)
Managing the implementation of new technologies (42 per cent).
Despite these, just one-quarter of respondents say their organization has developed a formal strategy to prepare HR for a digital workforce, while nearly two in five say they have implemented an HR digital transformation initiative, finds the study based on a survey of over 1,950 members of CPHR Canada member associations and the HRPA of Ontario.
But there is a positive light in this, says Kovitz.
"We have such a huge opportunity to – together as HR leaders – work with our CEOs and executive teams, increasingly and strategically, to use HR as a strategic lever to move our companies forward and compete."
HR management systems can help with the transition to the new world of work, one expert previously told Canadian HR Reporter.
Learning curve around HR tech
However, there's lots to figure out for employers when it comes to the use of new technology within the HR function, including generative AI, says Kovitz.
"We, like the rest of the world, have to catch up and figure out exactly how generative AI is going to impact us. We are focused on actually building a dataset around how people are using AI in the recruitment process with all of its challenges, including the potential for bias that gets built in, depending on how the AI was taught. And these are the kinds of issues we're going to be facing."
We are currently in the moment of "listening and learning" and looking at best practices to bring these technological advancements into the HR practice within Canada, she says.
Companies "need to be open and willing, and prioritize spending time on understanding what their technology strategy has been to date and where it needs to go in the future."
And that's not an easy task, but it has to be done now, says Kovitz.
"It's a challenge for folks because, as the data showed, the workload of HR folks over the last few years has been up so significantly, given [that they are] dealing with the pandemic and introducing remote-hybrid [work model].
"Part of the challenge in terms of dealing with what's the future of HR tech for our company strategy is it's a whole strategic project that now needs to be done, now that our HR folks are through some really difficult years."
Keeping the human in HR
Among companies already onboard with using ChatGPT, 48 per cent say they've replaced workers since the new tool became available in November 2022, according to a previous report from ResumeBuilder.
But amid all the advancements, the human aspect is still central to the HR function, says Kovits.
"HR is an increasingly strategic function… In this moment, we really need to continue to focus on equipping our HR leaders to support their executive teams in enabling their companies to achieve their strategic objectives.
"I don't think a robot can do that."