Despite sexual harassment, Ontario product designer only willing to take employer training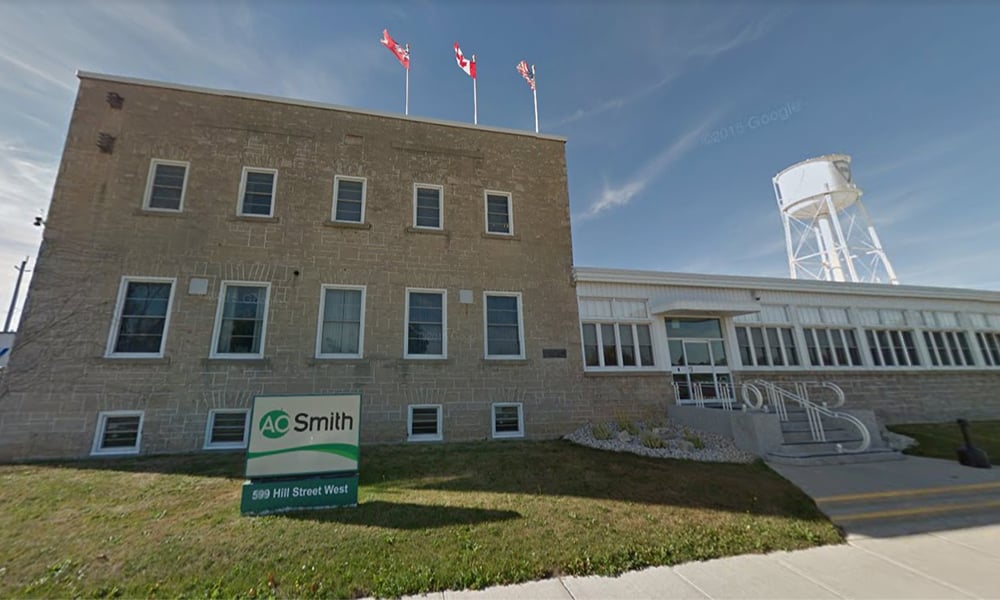 In the recent decision, Hucsko v A.O. Smith Enterprises Limited, the Ontario Superior Court of Justice concluded that an employee's refusal to apologize for alleged inappropriate comments did not justify the termination of his employment for cause.
Background
John Hucsko was employed by A.O. Smith Enterprises as a senior product designer for about 20 years.
On June 28, 2017, one of his coworkers made a complaint to the HR manager about Hucsko regarding four incidents where she alleged that he had made sexualized comments towards her.
The incidents were investigated and during two separate interviews, Hucsko provided innocent explanations for each of the four alleged incidents. He also suggested that the complaint was motivated by a recent disagreement that he had with the coworker. Despite these explanations, A.O. Smith Enterprises concluded that comments to the coworker amounted to harassment and were intended to upset her.
Hucsko was provided with a memo in which the employer set out the conclusions of the investigation as well as the corrective action required to be taken by him. The corrective action included the product designer taking additional training and providing his coworker with an apology.
Hucsko disagreed with the conclusions of the investigation and asserted that he had not done or said anything inappropriate. As a result, he hired a lawyer to help him challenge the findings.
On July 19, 2017, the lawyer sent a letter to company stating that Hucsko would be willing to participate in any training directed by the company but he was not prepared to make an apology admitting any wrongdoing.
A.S. Smith Enterprises did not respond to this letter; instead, it suspended Hucsko and later terminated his employment with cause. The reason for termination was "irreparable breakdown in the employment relationship" based on the following:
Hucsko making inappropriate and vexatious comments to a coworker.

Hucsko's failure to show remorse.

Hucsko's wilful insubordination by refusing to participate in the corrective actions determined to be appropriate.
Hucsko brought an action for damages for wrongful dismissal.
Decision
The judge, Justice G.E. Taylor, found that Hucsko's conduct did not justify the conclusion that the employment relationship had been irreparably broken. The judge noted that to determine if an employer is justified in terminating an employee for cause, the misconduct relied on to justify the dismissal must be assessed in context. There has to be a balance between the severity of the employee's bad behaviour and the sanction imposed and, in this case, the misconduct did not justify dismissal.
Taylor considered the comments made by Hucsko to his coworker and determined that it was not necessary to categorize the comments as sexual harassment or harassment in general. The judge concluded that employer's reason for the dismissal was his wilful insubordination in response to the corrective measures, and not his comments.
Taylor noted that the memo provided to Hucsko made it clear that a finding of inappropriate comments had been made; however, the company did not choose to pursue termination at that time. All it required was for Hucsko to attend further training and to apologize to his coworker for the comments.
The judge also noted that the termination of the worker followed very quickly after the employer received the letter from his lawyer. Instead of trying to negotiate an apology that would be acceptable to all concerned, A.O. Smith Enterprises chose to end Hucsko's employment. Taylor, therefore, concluded that consulting a lawyer was an important factor in the company's decision to terminate his employment and found that this did not justify dismissal.
The judge acknowledged that Hucsko was faced with a situation in which two employees were in a difficult working relationship. The company was entitled to make a decision about which of the two employees it wanted to keep; however, it was not entitled to create a situation in which it could rely on just cause to terminate Hucsko's employment.
In determining the appropriate period of notice, Taylor considered Hucsko's age (60), his length of service (20 years), the specialized area he worked in (a technical job in a relatively narrow area), and the difficulty he would have obtaining comparable employment (there is only one other employer in Ontario operating the same type of business). After taking these factors into consideration, the judge concluded that Hucsko was entitled to 20 months' pay in lieu of notice.
Conclusion
This case reinforces the point that courts will penalize employers for trying to create a situation in which they rely on just cause to dismiss an employee. The judge was very critical of this employer for trying to rely on Hucsko's comments as justification for his termination, when it was clear that worker's termination was based on his refusal to apologize and for seeking legal advice.