Decision gives gig workers rights to paid leave, minimum wage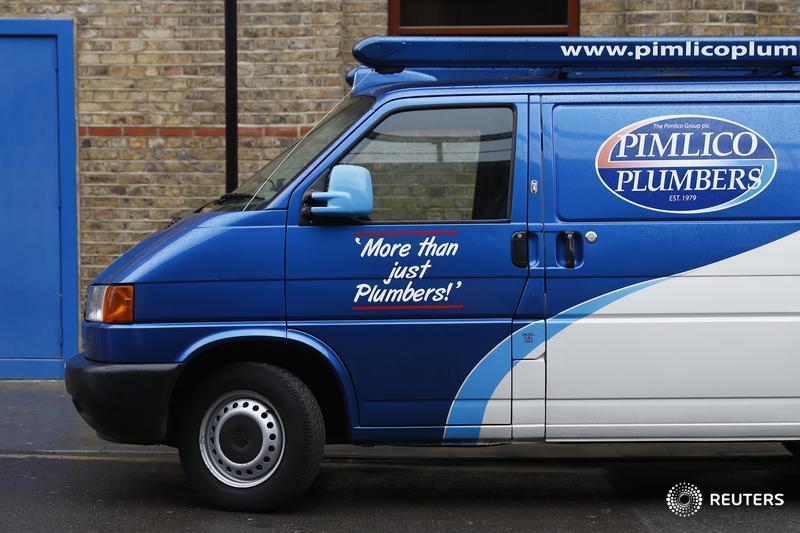 By Carol Ryan
LONDON (Reuters Breakingviews) — An important ruling by Britain's Supreme Court on workers' rights leaves many big questions about the so-called "gig economy" unanswered.
The court's decision that a self-employed plumber is entitled to workers' rights is ominous for companies like Uber which depend on casual labour. But it offers little new guidance for dealing with technology's impact on the way people work.
The case centred on whether Gary Smith, who worked for Pimlico Plumbers from 2005 to 2011, was self-employed.
Judges pointed to his branded uniform and van, as well as requirements to work a minimum number of hours, as evidence that he was not actually self-employed. The decision gives Smith — and others in his situation — rights to paid annual leave and the national minimum wage.
The ruling should also make uncomfortable reading for companies, like takeaway courier Deliveroo, that use casual contractors to keep wage bills low and flexible.
They may face a significant financial hit if workers are entitled to 28 days' paid holiday — particularly if the benefit is backdated.
The court had less to say about how technology is muddying work practices. In a separate U.K. court case in October Uber will argue that companies which use digital apps to allocate work have a different business model and should be more loosely regulated.
And Smith, who earned 500,000 pounds (C$874,000) from Pimlico Plumbers over a three-year period, was part of a growing class of high-earning professionals who don't fit easily into Britain's blunt employment categories.
The number of self-employed people in the United Kingdom jumped from 3.3 million to 4.8 million between 2001 and 2017. While some of these doubtless enjoy the flexibility of choosing their working hours, others may have little choice but to accept jobs that lack the protection of full-time employment.
The Supreme Court ruling offers only partial guidance to companies about how to classify people who work for them.
It will be up to the government, rather than judges, to remove the remaining blockages.
The author is a Reuters Breakingviews columnist. The opinions expressed are her own.