There is little the Trump administration can do about Chinese firms expanding in America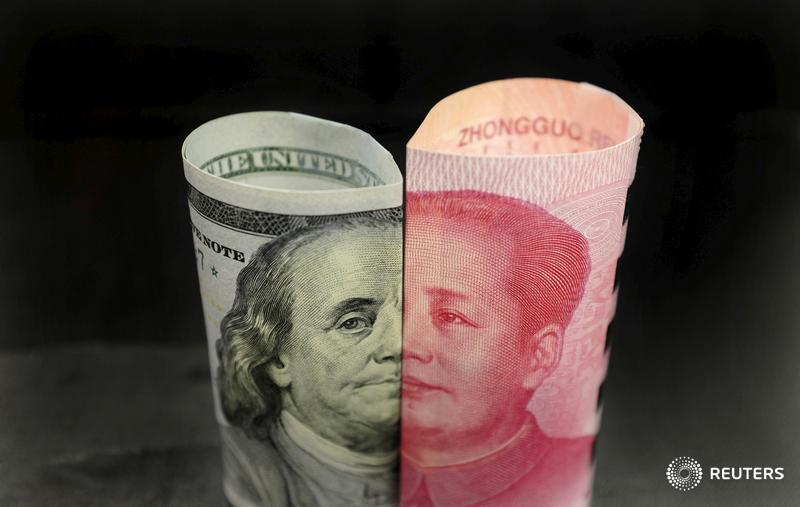 By Gina Chon
SAN FRANCISCO (Reuters Breakingviews) - Recruitment is a weak link in the U.S.-China tech war. President Donald Trump's administration is building intellectual-property theft cases and mulling export bans on artificial-intelligence products. But the government can't stop Chinese firms from opening offices stateside and hiring from rivals.
The U.S. government is cracking down on China in several ways through multiple agencies. The Justice Department has stepped up prosecuting cases involving stolen IP and trade secrets. In January, Chinese telecom-equipment maker Huawei was indicted for stealing trade secrets from T-Mobile US. Last November, state-owned chipmaker Fujian Jinhua was charged with economic espionage related to Micron Technology.
Another effort focuses on emerging technologies. The Commerce Department is reviewing public comments on a proposal that could effectively ban sales to China and other countries of products involving AI, robotics and biotech. Curbing forced technology transfers through partnership with American firms is also a U.S. aim in the China trade talks.
But there is little the Trump administration can do about Chinese firms expanding in America. Tesla wannabe Nio has quickly ramped up its presence in southern California after establishing a beachhead in 2016. It doubled its office space last year and now has 600 employees in San Jose, with many hires coming from Tesla and Apple.
Search engine Baidu added a second R&D center in California in 2017 to focus on artificial intelligence, hiring engineers from Tesla, Google and elsewhere. E-commerce giant Alibaba and Chinese ride-hailing firm Didi Chuxing also have R&D centers in the area.
It's similar to moves made by other Asian companies decades ago: Toyota Motor set up an R&D outfit in Michigan more than 40 years ago. Hyundai followed suit in 1986.
Some tech companies and government officials are grumbling about the Chinese hiring spree. But competition for talent is a free market. Turmoil at firms like Tesla isn't helping retention, while working for a Chinese tech firm has become a desirable step on the career ladder.
The way to defend themselves against such incursions is to find new ways to motivate and keep staff. In other words, American companies have to fend for themselves.