Takeaways from B.C.'s OHS legislation around bullying and harassment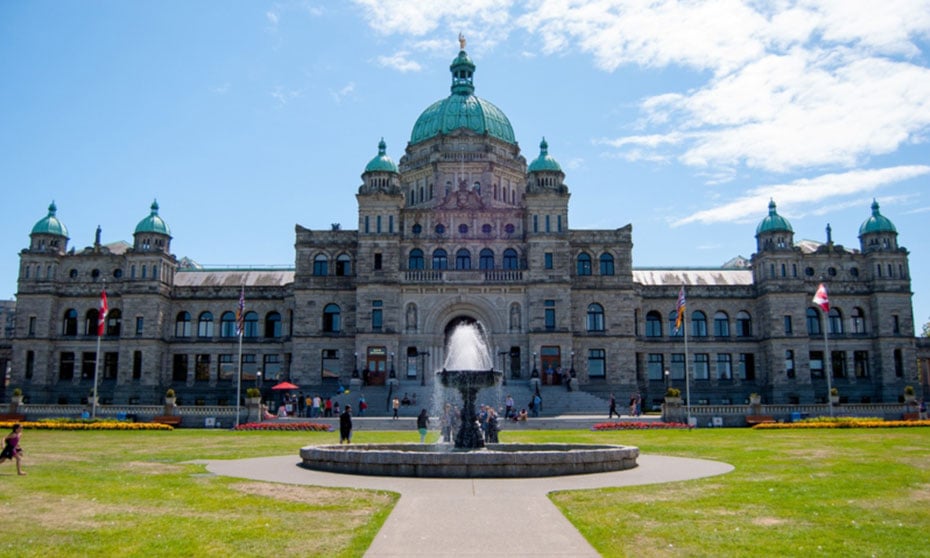 Recently, I co-wrote an article with my Calgary-based colleague Jenny Hawkins to set the stage for our Alberta neighbours about changes to their occupational health and safety legislation that include obligations related to bullying and harassment, and duties to investigate and train.
We layered onto this the news the fact that federal employers will soon be adjusting to a very different legislative environment, which includes similar obligations, arguably more onerous than the provincial regimes.
In British Columbia, WorkSafeBC legislation changed in 2013 to incorporate bullying and harassment into the occupational health and safety regime.
In Alberta, the new Occupational Health and Safety Act came into force on June 1, 2018, echoing legislation in other provinces like B.C. to incorporate definitions around workplace harassment into the statutory safety regime.
For federally regulated employers, the changes are just coming into effect. In 2018, the federal government amended the Canada Labour Code to address harassment and violence in the workplace. Recently, the federal government proposed draft stand-alone regulations to accompany the Canada Labour Code amendments addressing workplace harassment and violence.
Being the seasoned pro means B.C. has an opportunity to compare and reflect, and provide some takeaways.
Collect the data
It's six years out. At this stage, B.C. employers should have decent data on:
How many complaints a year?
What is the nature of the complaints (sexual harassment, discrimination, bullying/harassment)?
How many are founded?
How many aren't founded, and why? (meaning is their insufficient evidence or are they found to be false)
Is the process working? (are the right channels being used to bring forward complaints, are privacy and confidentiality directions being followed, are there meaningful outcomes that translate to organizational improvements and growth?)
If not founded, do other issues like dysfunctional communication in the workplace need to be addressed?
It's worth investing the time in this type of quantifiable analysis with six years of information. As the other provinces and federal employers play catch up and go through the growing pains of how to meet the new obligations, B.C. employers can be working on the "next gen" of respectful workplace policies, training and initiatives for continued improved culture in their workplaces.
Dust off that training
Employers are mandated to do the training. Six years later, it's a great time to review your training and reflect on how effective it has proven at improving workplace culture. Maybe it's time to do it again, but this time differently.
Having delivered hundreds of sessions, we know that respectful workplace training is "cringey." It is not unusual for employees to disclose that they were dreading attending the sessions, and many start off with their arms crossed, rolling their eyes.
In 2013, many B.C. employers delivered rote training using tools like online learning and video conferencing. They got the job done and checked their legal obligation box, but They missed a great opportunity to engage employees in meaningful conversations about the importance of workplace culture and the type of environments where employees thrive.
While other provinces have infused into the employer's statutory obligations annual reviews of policies or renewed training, B.C. did not do this. Six years later, B.C. employers have an opportunity to reflect and consider delivering the training again – but differently.
Ideally, those who participate should leave the training feeling connected to the content and inspired to do their part to do things differently.
Rather than checking a legal box given the urgency created by the time limits in the 2013 legislation, B.C. employers can now design training with traction.
Make the message meaningful
Delivering a meaningful message with training means knowing your audience. The message needs to be one that resonates with the employee group in question. Employees need opportunities to participate and make the connections themselves as to why we should all want a positive, respectful environment at work.
The goals should be simple: Make it relatable; make is relevant; make it real. So there are two strategies we consistently use:
Put employee safety front and centre: Frame the message in safety, not ethical or moralistic language. If the message is captured in safety, it has a much greater chance at resonating with all individuals, regardless of their personal views or politics, on many of the issues that connect with respectful workplace training.
Provide a safe place for people to share their story: Use storytelling as our primary tool for educating. The storytelling goes both ways – we want to create a space where participants can share their stories, as well as us telling ours.
For the participants, their stories are about themselves, or their partners, children or friends. Their stories are important. Hearing their stories and shaping the training to touch on them, in a safe way, will immediately improve the effectiveness of the content.
We use storytelling as an important way to engage. The content of respectful workplace training lends itself to storytelling in a way that most other training does not. A slide that simply notes the statutory content is not helpful; a slide that has that content coupled with an engaging story of a workplace incident that highlights the legal or policy message will educate while also engaging.
Use engaging policies
Every policy is different, and there are certainly some clauses that are better than others, while others could use a redo, but all of them have met the basic statutory requirements.
Policies should be evolving instruments. An audit of whether a policy is known, followed and has achieved its mandate is important. If what is on paper has no practical application or impact, has it served its purpose?
But is that enough? Policies are generally "top down" instruments. Designed by legal or human resources staff, and then blessed by senior leaders or boards, they do not typically include a process where employees are actively involved in developing their purpose, consulting on process and incorporating their own words to make it most meaningful for it's meant to serve.
Rather than dictating behaviour through a top-down document, an employee-created Code of Conduct becomes an individual and collective commitment to how they want to be treated, and how they will treat others.
Lisa Southern is a partner at Southern Butler Price in Vancouver. She can be reached at [email protected] or visit www.southernlaw.ca for more information.