Crackdown on immigration could mean fewer candidates for job openings, leading to reduced unemployment and higher wages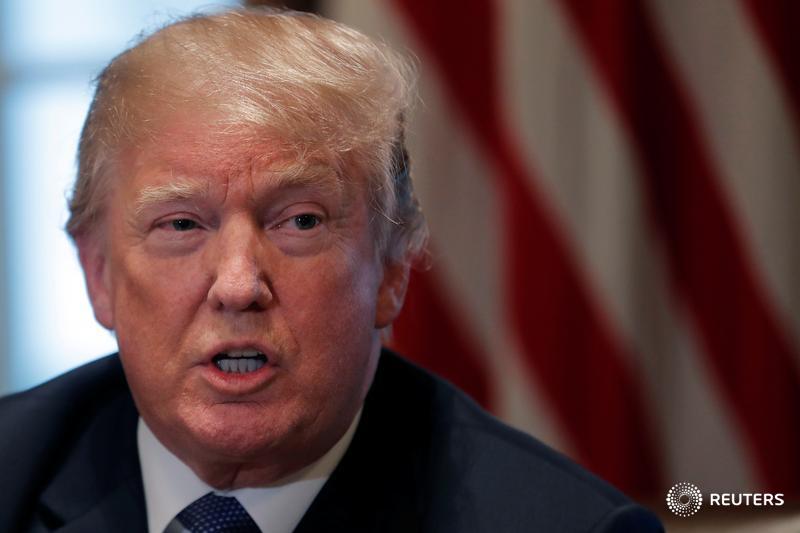 By Richard Beales
NEW YORK (Reuters Breakingviews) - The United States economy added a strong 202,000 jobs per month in the first quarter of the year. That's reason to play down the relatively weak showing in March, when only 103,000 positions were added, the Bureau of Labor Statistics reported on Friday. Hourly wage growth ticked up, rising 2.7 per cent over the past year. But President Donald Trump's stance on trade and immigration loom over the employment outlook.
The plus side of the ledger includes a headline jobless rate which, at 4.1 per cent, is bouncing along the bottom, and a drop in the broader U-6 underemployment yardstick, which includes people who can't find full-time work, to eight per cent. Manufacturing employment in particular is on a bit of a roll.
These figures reflect only the first impact of corporate tax cuts, which were enacted in December and are intended to help boost economic growth from last year's 2.3 per cent annual pace.
Trying not to undermine the steady expansion that started under President Barack Obama always seemed like a smart strategy for Trump. Lately, though, he has ratcheted up tension by threatening to impose tariffs on imports, notably from China, with predictable tit-for-tat consequences and further escalation from the White House this week. If these levies become reality, they would be a headwind for hiring.
Trade barriers protect some jobs. But in the case of steel and aluminum levies – announced in the distant days of early March – the workers potentially shielded from cheap imports are far outnumbered by those whose employers, such as automakers, will have to pay more for raw materials.
Then there's immigration, another hot topic for Trump this week. The impact of a continuing crackdown is nuanced. For example, it could mean fewer candidates for job openings, leading to reduced unemployment and higher wages. Or it could keep some of the hardest-working and most productive workers out of the U.S. economy, holding back growth overall.
Several studies suggest, for example, that the so-called Dreamers – people brought into the United States illegally as children – are big contributors to the economy, and ending an Obama-era program that protects around 800,000 of them from deportation would dent GDP growth. More than a year into his term, U.S. jobs, wages and growth are Trump's to nurture – or squelch.
CONTEXT NEWS
- The U.S. economy added 103,000 jobs in March, the fewest in six months, but a pickup in wage gains pointed to a tightening labour market.
- Employment gains in February were revised upward to 326,000, while the January figure was revised down to 176,000, the Bureau of Labor Statistics reported on April 6. The revisions reduced the net gains for the two months combined by 50,000.
- The unemployment rate held steady at 4.1 per cent for a sixth straight month, even as people left the labour force. Economists polled by Reuters had forecast the economy adding 193,000 jobs last month and the unemployment rate dropping to four per cent.
- Average hourly earnings rose slightly last month, lifting the annual increase in earnings to 2.7 per cent in the year to March, a notch higher than in February.
- U.S. real GDP increased at a 2.9 per cent annualized rate in the fourth quarter of 2017, the Bureau of Economic Analysis reported on March 28, and by 2.3 per cent in 2017 from the 2016 annual level.