To avoid being overtaken by the next generation, senior leaders should keep their skills fresh and their minds sharp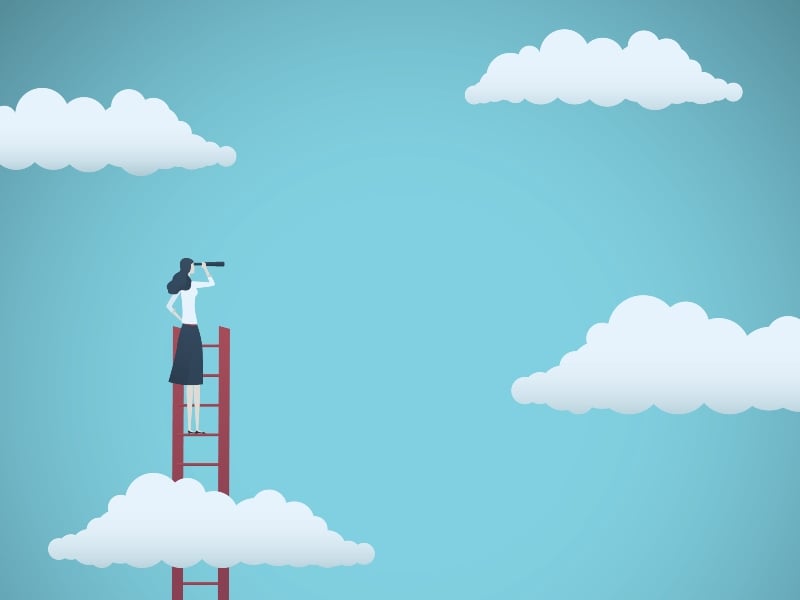 By Stephanie Hodnett
At the end of baseball season, if you're not among the lucky few with a team in the World Series, talk immediately turns to the moves a team will make in the offseason and everyone starts speculating on the next wave of young talent coming up from the minor leagues.
As an aging professional myself, part of me is excited about the shiny new faces but another part is wistful about the stars who now find themselves on a downward trajectory toward retirement. Justin Smoak may not have an induction ceremony in the hall of fame to look forward to, but I know I'll miss him.
Like professional athletes, executives who reach the upper rungs of the corporate ladder know that the next wave of leaders are right on their heels. Healthy organizations plan for succession, and a spot at the top is and must be temporary.
Careers of professional athletes are limited by the inevitable declines of aging. No matter how well conditioned the athlete, time eventually succeeds even the most rigorous of training programs.
Fortunately, the careers of executives do not have the same physical limitations. But to avoid being overtaken too early by the next generation, it is crucial that senior leaders keep their skills fresh and their minds sharp.
It is easy to coast on past accomplishments for a while, and no doubt there is value in the wisdom gained through experience and institutional knowledge. There comes a moment we all fear, however: The dreaded moment where you realize you are being respectfully indulged, but not valued for your current contributions.
How do executives ward off that moment and ensure longevity as senior leaders in their organizations? No one is tapping them on the shoulder anymore to say, "We think you have a bright future; here is a training program built for high-potentials like you."
Learning becomes more self-directed, and requires a good deal more personal motivation. The problem? Time becomes even more of a scarce resource than before. Therein lies a tension: "I am so valuable to the organization that I need to take time away from the organization so that will remain true."
So, how do executives resolve the tension? Stay curious. Take shorter courses on focused topics, more often. Build in time in their calendar for learning new things, by reading, attending a conference on an important issue, watching a video, or listening to a podcast.
Different formats
However, all formats are not made for all situations, and some interesting trends have begun to emerge.
Podcasts are particularly useful for the busy executive and quickly rising as a favoured means of staying abreast of issues. The feature here is accessibility, as you can learn on your commute, at the gym, or while preparing dinner. There is something particularly compelling about the intimacy of radio, and a strong voice, great storytelling, and editorial prowess combine to make a powerful experience that lends itself well to the modern way of learning.
You will also do well to navigate the world of speaker series, conferences and workshops. The challenge here is identifying which events are truly worth your time and which are veiled marketing pitches for products and services without much educational value.
Short videos and longer form, more structured video-based e-learning continue to have a place in adult education, but traction among executives is a bit uneven, despite an early wave of enthusiasm. Although the idea of learning from home and on your own schedule is appealing for the time-constrained, because video requires the learner to sit still and watch attentively, it is somewhat restrictive.
Another option is a university-based classroom program, where learners benefit from the knowledge and experience of the faculty and guest speakers, guided along a pedagogically sound path towards specific learning outcomes. Equally importantly, participants are surrounded by a community of people at a similar stage in their careers, often working in different industries but with a shared commitment to professional growth for themselves and their organizations.
Fans of HBO's Succession have been riveted by the machinations of the adult children of the Roy family and their efforts to become the next head of fictional media empire Waystar. Although the company may not adhere to anyone's idea of a truly healthy organization, one clear lesson remains: None of Roy children will get to sit in the top chair without a clear plan to get there.
A short funny arc in season two even shows Roman Roy attending management training. Similarly, Logan has his own methods for ensuring he won't give up his chair until he is able to do so on his own terms.
It is important to recognize that the needs of those in top management positions are not the same as more junior employees, and that training doesn't end when you reach the top. To support executives successfully, we should ensure the learning opportunities we offer are ongoing and meet the requirements of this unique group. Perhaps season three of Succession will add a new character in the form of an executive coach offering training suggestions. HBO, call my agent.
Stephanie Hodnett is executive director of executive education programs at the Rotman School of Management at the University of Toronto.