'They continue to want more flexibility and higher pay, and they'll go elsewhere to attain these benefits'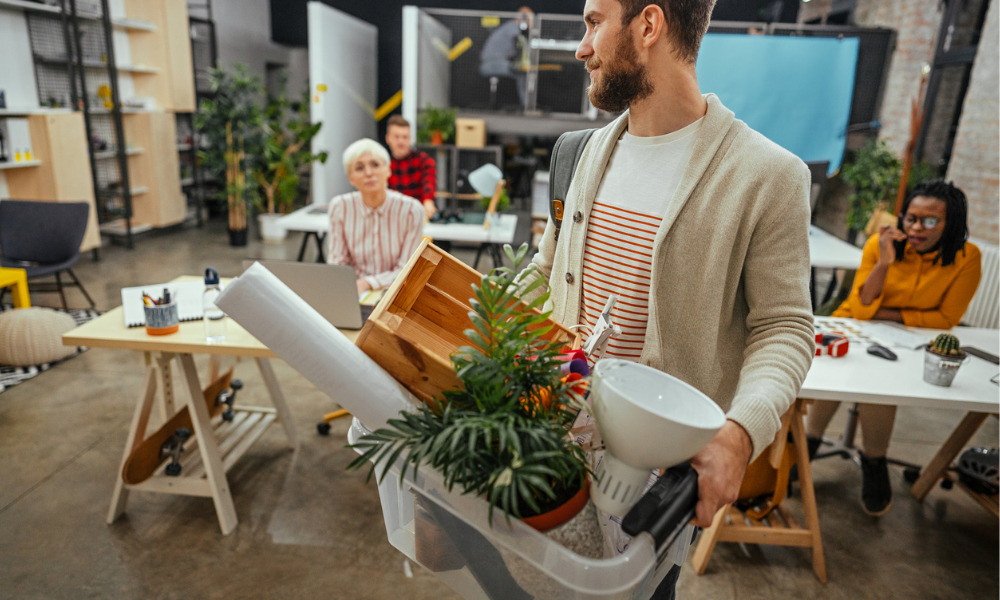 The threat of recession is not doing employers any favour when it comes to retention, according to a report.
In the current economic climate, nearly a third (31 per cent) of American workers are still actively looking for a new job, while 28 per cent are unsure they will leave their employer in the next six months, finds the Conference Board.
Only 38 per cent say they will stay with their current company, found the survey of more than 1,100 individuals – predominantly professional/office workers – conducted June 21 to 28.
"Despite worries of a recession — and the hiring slowdown and layoffs that often result from a downturn — the labour market remains strong. And this robust jobs market is continuing to empower workers," says Rebecca Ray, executive vice president of human capital at the Conference Board.
"Our survey results reveal they continue to want more flexibility and higher pay, and they'll go elsewhere to attain these benefits. But slowing economic growth makes the decision to jump ship riskier."
Nearly six in 10 (57 per cent) say they would actively look for a new job if we enter an economic recession in 2022, according to a survey by Greenhouse, a hiring software company.
Reasons for leaving
Among workers that voluntarily left their employment in the past year, 22 per cent did it for higher pay while 17 per cent did it for a flexible work location, flexible work schedule, or the ability to work from home/anywhere.
Another 14 per cent did so for career advancement, and 11 per cent quit their jobs over the last year because of job fatigue due to workload.
"To retain talent, companies should work with their employees to determine to what extent they can accommodate their needs," says Ray.
But workers in different ranks also differ in what they want.
Among CEOs, 45 per cent of CEOs who left their organization did so for a stronger connection to mission and purpose, compared to 14 per cent for individual contributors. Also, 36 per cent left because they had greater faith in the positive trajectory of their new company, compared to 11 percent of individual contributors.
On the other hand, Individual contributors would also quit for more flexibility at two times the rate of CEOs (37 percent versus 18 percent).
Nearly all (94 per cent) of those who left their company in the past 12 months do not regret leaving. However, 23 per cent say they are somewhat or highly likely to accept a role at their previous organization if offered.
Individual contributors would be influenced to stay at their organization for higher pay at nearly three times the rate of CEOs (61 percent versus 22 percent).
More than half (55 per cent) of employers are turning to larger than normal increases of wages while 66 per cent are increasing recruiting efforts, according to a report from the Bank of Canada.
Also, while one-half (48 per cent) of Canadian employers think a recession will happen within the next year, most (62 per cent) say they are confident they can survive, according to a previous report.