'Candidates believe they will continue to have the strongest hand in the hiring process'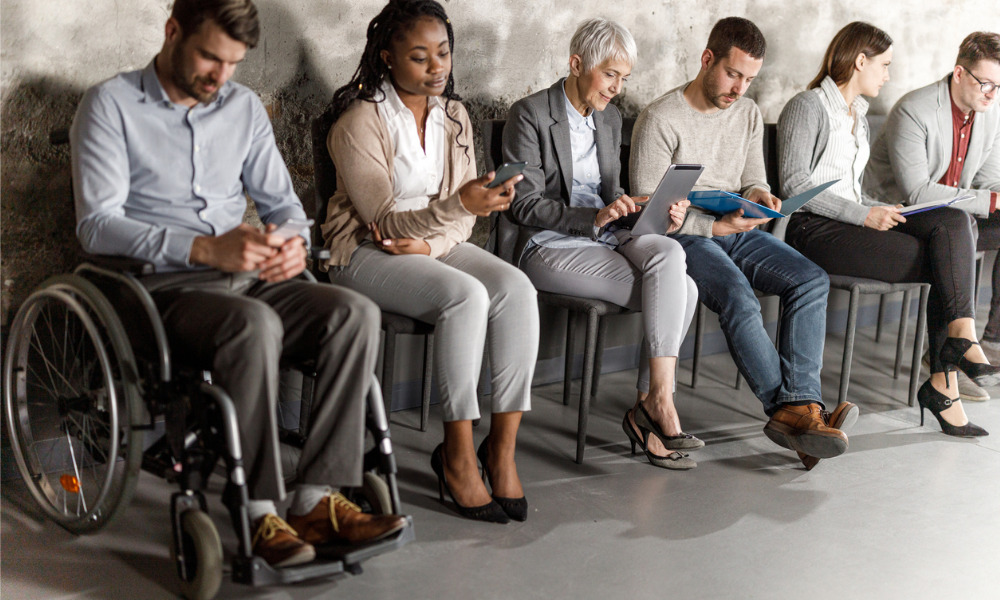 Even a recession is not going to stop American workers from looking for a new job.
Nearly six in 10 (57 per cent) say they would actively look for a new job if we enter an economic recession in 2022, according to a survey by Greenhouse, a hiring software company.
And more than 70 per cent believe we will be in a recession within six months or less.
"Whether an economic recession is coming or not, candidates believe they will continue to have the strongest hand in the hiring process," says Daniel Chait, CEO and co-founder of Greenhouse.
"There are almost two jobs available for every job seeker in the United States today, and it's possible we could enter a recession with close to full employment. Regardless of the economic climate, companies still need to compete for talent. This could be the first recession that we see candidates win in."
With many economists warning of an impending recession, and inflation at a 40-year high, three out of four (78 per cent of) American workers are fearful they will lose their jobs, according to a survey from Insight Global.
Wages and benefits
While 52 per cent of employees expect wages to fall during an economic downturn, 70 per cent have an optimistic outlook of the labour market, finds Greenhouse.
Also, two-thirds of employees would look for a new job if their compensation package was reduced during the next recession, found its survey of over 1,500 employees in the United States.
A further 60 per cent would consider leaving a company if it cut down on benefits such as the option to work from home, flexible schedules, and wellness initiatives.
Nearly three-quarters (73 per cent) of 13- to 34-year-olds and 69 per cent of 35- to 44-year-olds in particular are prepared to leave their current employer for another that is offering what they consider to be better benefits, reports RBC Insurance.
The first step to retaining employees is to have a solid internal communication strategy, according to VP Legacies, an eLearning content production and development company.
"Employees like to stay updated about some of the inner workings of an organization. Every big or small success should be shared with the employees. Not only do they feel like their work is producing a tangible benefit but it also increases their confidence in the company. This plays a huge role during the recession as employees won't feel like their job is at risk as the company is doing well and keeps them updated."