But how many might freeze their hiring efforts?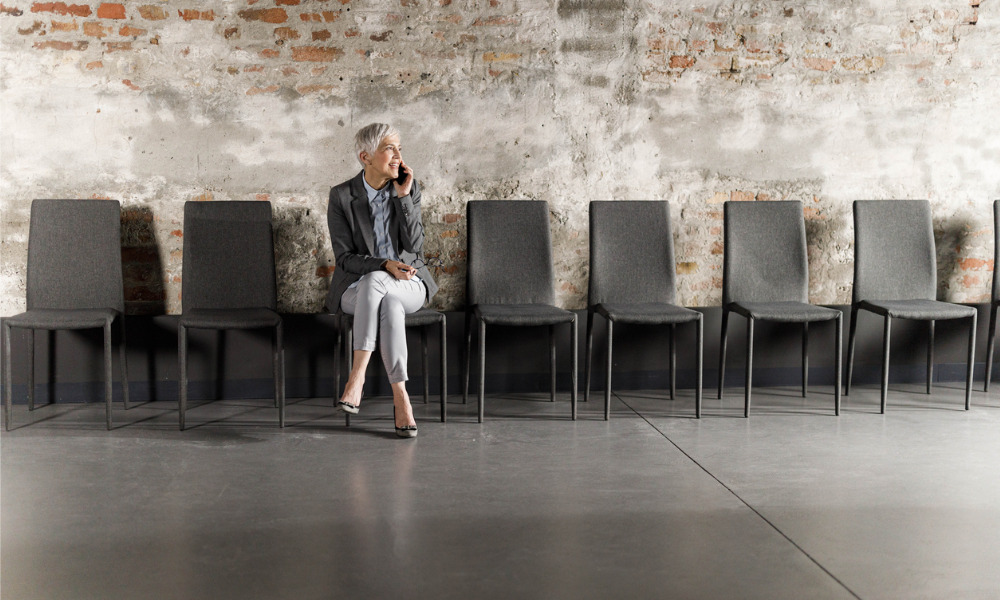 Canadian companies are optimistic about their future in the face of a looming recession, according to a new survey.
One-half (48 per cent) think a recession will happen within the next year, but most (62 per cent) say they are confident they can survive.
So how will this impact hiring? They're divided: 25 per cent say they would continue to hire as planned, 25 per cent would continue to hire but less than originally anticipated, and 19 per cent would hire more part-time than full-time employees, finds the survey of 504 Canadian hiring decision-makers commissioned by Express Employment Professionals.
Nearly six in 10 (57 per cent) say they would actively look for a new job if we enter an economic recession in 2022, according to a survey by Greenhouse, a hiring software company.
Hiring plans
However, a recession would still have a significant impact on Canadian companies. More than half (53 per cent) say it would have a major/moderate impact on their company, and a fifth (20 per cent) of companies say they would freeze all hiring efforts.
Unlike previous recessions, hiring is not likely to be impacted drastically, says James Norris, an Express franchise owner in London, Ont.
"The labour market is vastly different now than it was during previous recessions as there have never been so many open positions in Canada, and many companies are still finding it incredibly hard to fill these positions," he says.
"It truly is a candidate's market, which is why companies are seeing more and more people leave their positions for a more attractive role elsewhere. So, while in previous recessions, companies have always been very quick to let go or downsize, I believe there will be a lot of hesitancy in doing so due to the difficulty in hiring over the past number of months."
If there is a recession, it will be more like an economic slowdown than a traditional recession, say Niven Lee, an Express franchise owner in Delta, B.C.
"Consumer savings and business cash positions remain high so demand will still continue, albeit lower," he says. "In addition, there are many large capital projects that were delayed due to the pandemic that have secured funding and will proceed as planned even if there is a slowdown."
While some employers have already started slowing down their hiring plans as they wait to see where the economy is headed, they will continue to hire, says Lee.
"There is still a long-term systemic skills shortage, so while a recession may slowdown the process, companies will continue to hire as they still need to replace their greying workforce and hire workers more suited to an increasingly technological workforce," said Lee.
More than half (55 per cent) are turning to larger than normal increases of wages while 66 per cent are increasing recruiting efforts, according to a report from the Bank of Canada.
Increasing chatter around the possibility of a recession can be beneficial for workers and businesses as it allows them time to prepare, according to Express Employment International CEO Bill Stoller.
"Predictions surrounding the length and impact of a recession vary widely, reinforcing the unusual hiring circumstances absent from previous economic slowdowns," he said. "No matter the conditions, it's wise to plan now for a likely recession ahead."