Employees can work outside of Canada up to four weeks each year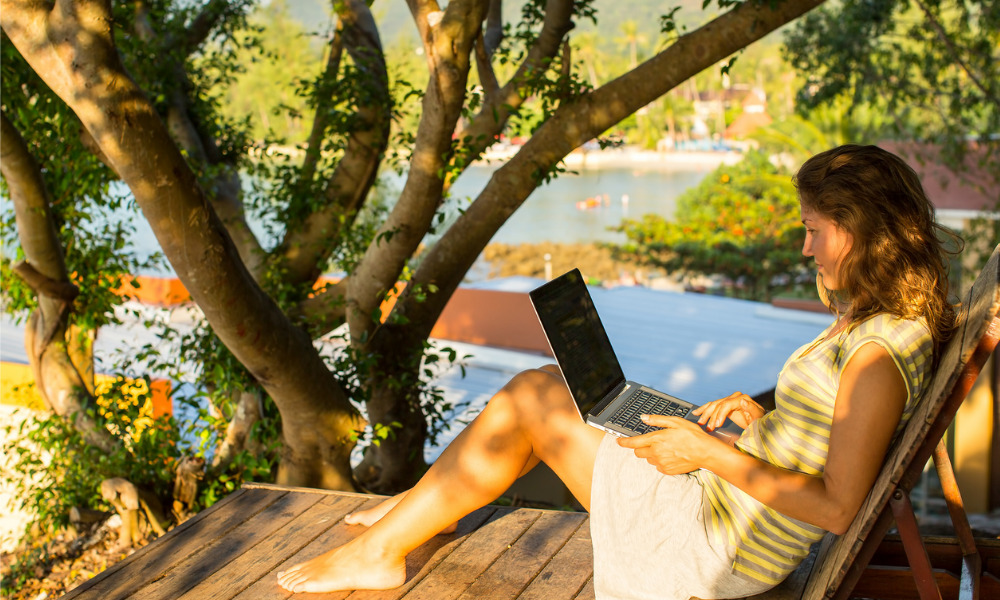 Employees and partners of KPMG Canada can now work remotely in any Canadian province and other countries.
The "KPMG Roam" program is a meant to give eligible employees and partners added flexibility to work in new locations and to travel. Employees will be able to work remotely outside of their home province for up to eight weeks in a fiscal year, of which a maximum of four weeks can be outside Canada.
"In creating this program, we were guided by the knowledge that our people can work effectively in many locations while supporting our clients, and that providing opportunities for unique and meaningful experiences helps us all thrive," says Louise Lutgens, managing director of talent innovation and strategic investments at KPMG Canada.
Back in February, the consulting firm announced that every weekend would a long weekend for KPMG Canada workers during the months of July and August.
Through the program, working hours must overlap with the time zone of one's home office to meet client needs, says the consulting company.
Employees who participate in the program can work in any Canadian province, as well as Bahamas, Brazil, Croatia, Mexico, Cayman Islands, Bermuda and France (for citizens of France and the EU). KPMG Canada employees who are citizens of the United States are also eligible to work in Florida.
Nearly one out of four Canadians have considered working from abroad while keeping the same job, and 39 per cent say they would keep their current job but live in another province or country if their employer lets them do it, according to a survey by the National Payroll Institute.
Additional destinations may be added in the summer of 2022, says the company.